Do's and Don'ts of Bathroom Design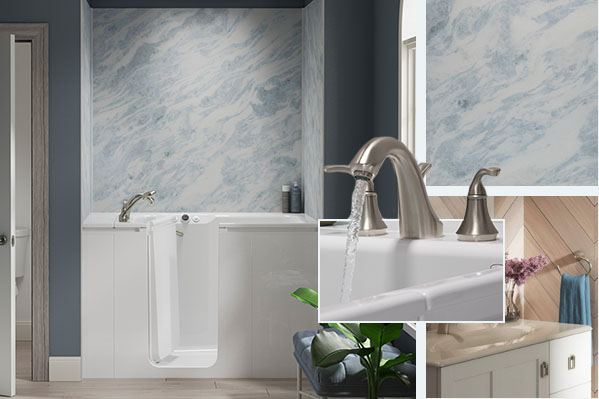 Bathrooms are one of the most used spaces in your home—and one of the hardest to design. They need to be beautiful and functional, but striking that perfect balance can be tricky. To start, you'll need to know the do's and don'ts of a bathroom remodel.
Explore the top trends you'll definitely want to embrace and the most common bathroom design mistakes to avoid.
The Do's: 3 Universal Bathroom Trends
1. Do Design for the Future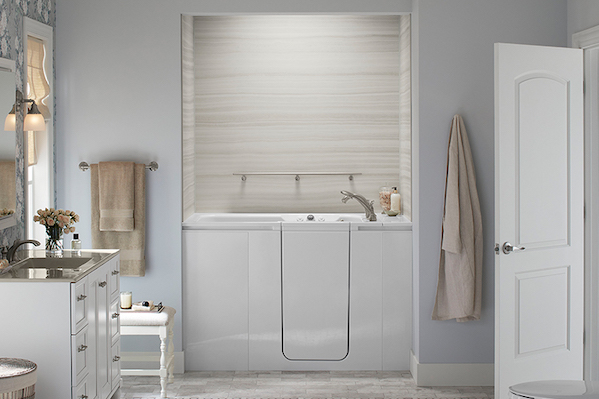 If you want to live in your home for many years to come, you should plan for your future needs. This starts with getting your bathroom aging-in-place ready.
One way to achieve a universally accessible bathroom is to install safety equipment like easy-to-reach shelving and grab bars around the toilet. These products prevent you from overextending or doing strenuous movement, which can cause a loss of balance. Adding these accessories is a quick and inexpensive way to increase your security and stability.
Another option is to install a new walk-in tub, which is designed for accessibility, safety and comfort. To help you remain independent at home, the KOHLER® Walk-In Bath has one of the lowest step-ins in the industry, along with hydrotherapy whirlpool jets that massage away any muscle soreness.
Preparing your bathroom for the future now will help ensure you can remain independent at home well into your golden years. Explore our Bath Safety Guide to learn more ways to make your bathroom a safer space.
2. Do Add Plants to Your Bathroom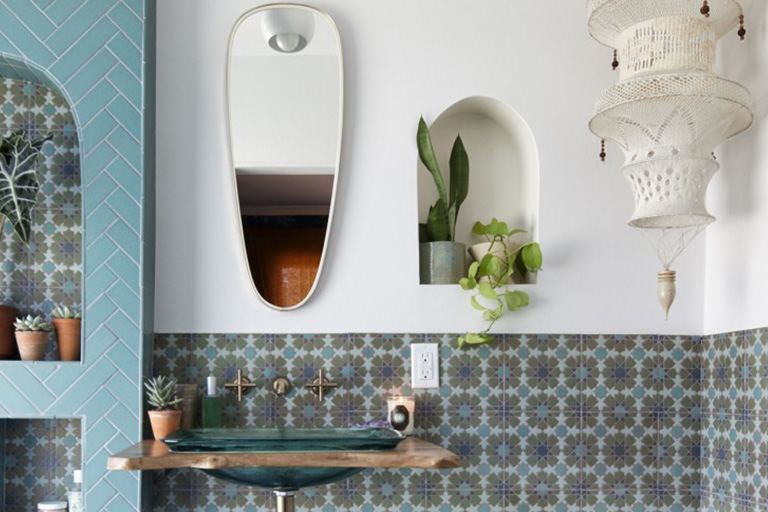 Liven up your bathroom by sprinkling in some greenery. Incorporating real plants can spruce up the décor, help purify the air and even boost your mental health and energy levels. Houseplants that can thrive in high-humidity, low-light conditions do best in bathrooms. Find out which popular bathroom plant will become your new favorite accent piece.
3. Do Embrace a New Bathroom Trend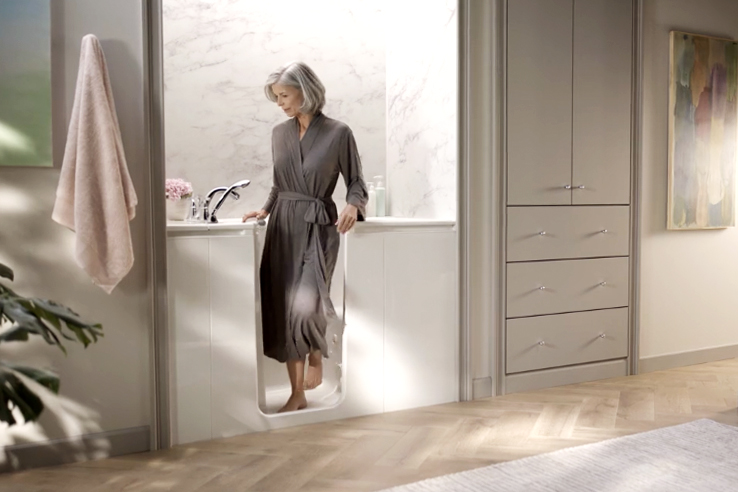 Is traditional too stuffy and modern too stark? Transitional interior design blends the best of both styles, weaving classic elements with contemporary influences. A neutral color palette, organic textures, minimal accessories and comfortable furniture are all hallmarks of this up-and-coming design style. To nail this look, just remember balance is key.
For more inspiration, explore these 5 popular bathroom design trends.
The Don'ts: 3 Bathroom Design Mistakes
1. Don't Use the Wrong Wall Paint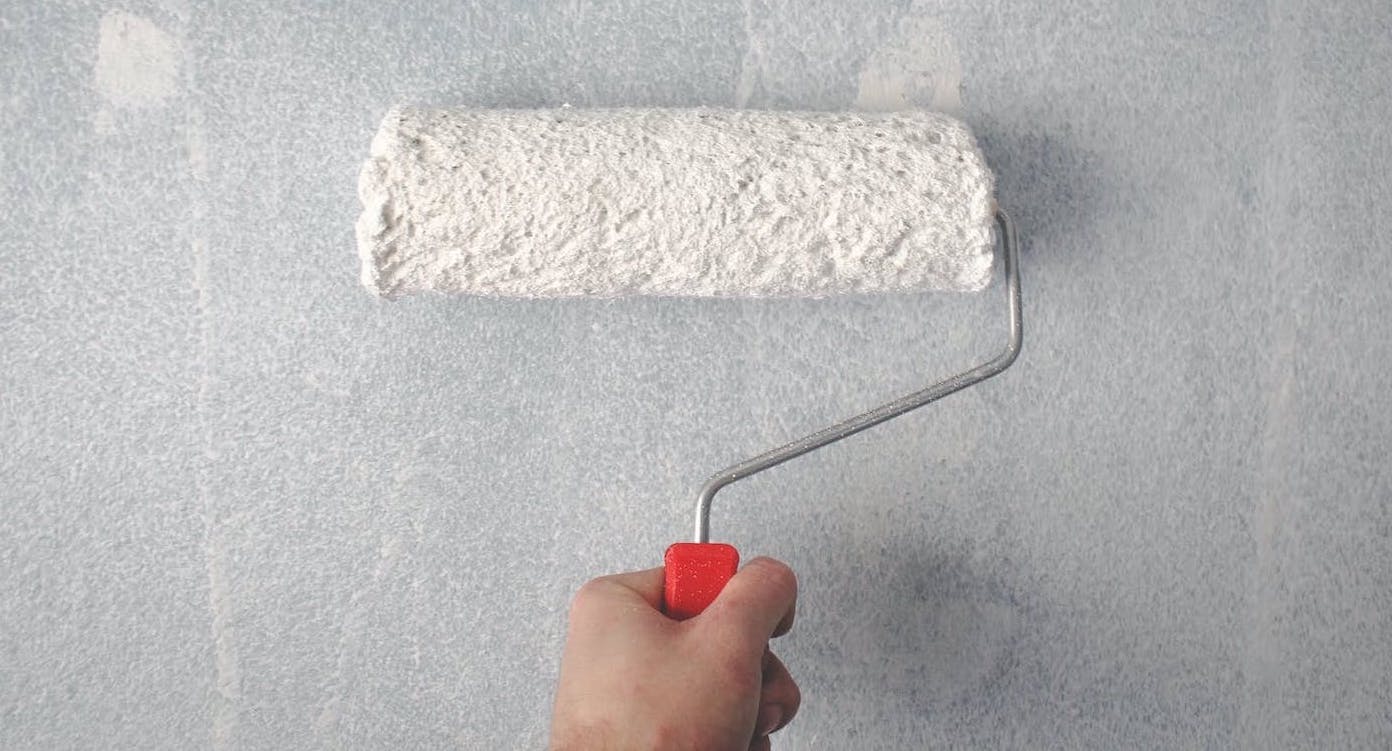 Before you can give your bathroom a fresh coat of paint, consider what type of paint is best for the space. Water and steam are inevitable, so paint that's resistant to mold, mildew and water is essential for your walls to stay pristine year after year. Choosing a paint with a semi-gloss finish and prepping your walls with primer also help with longevity. Once that's done, you can move on to the fun part: picking the color.
2. Don't Skimp on Storage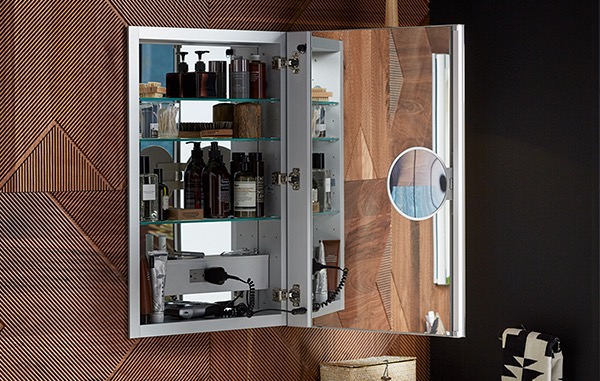 Keeping your bathroom neat and organized can feel like a losing battle without proper storage. Luckily, there are tons of organizing solutions that are as stylish as they are functional. Classic space-saving favorites include mirrored medicine cabinets, over-the-door organizers, storage ladders and lazy susans. Try these 8 bathroom storage and organization tips to maximize every inch of your space.
3. Don't Forget About Lighting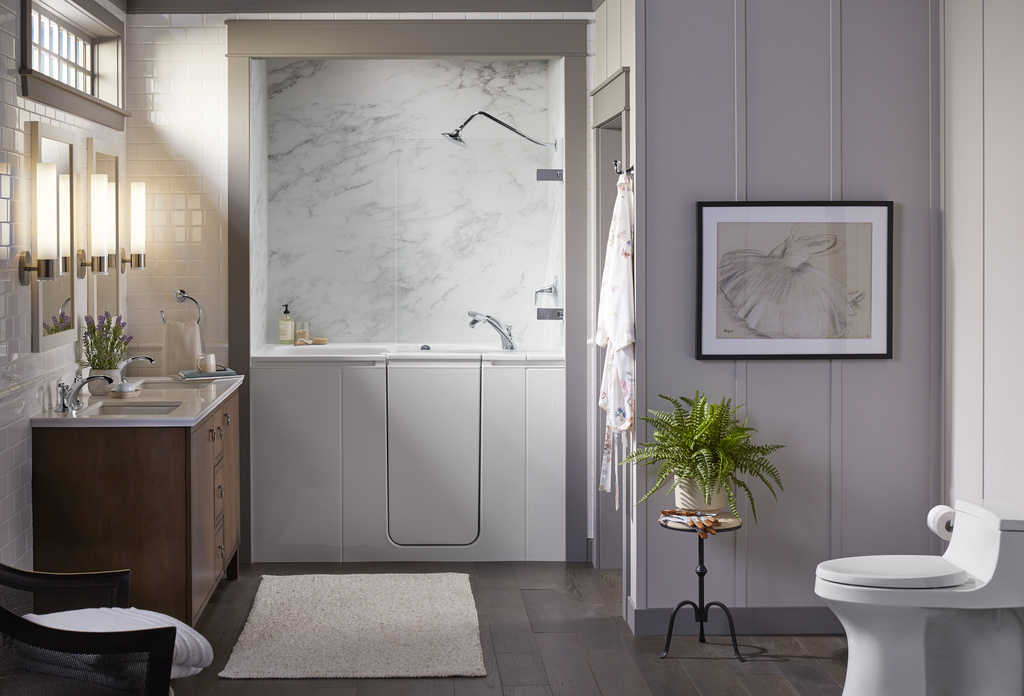 One source of lighting isn't enough to properly illuminate grooming areas or set the mood for relaxation. Instead, embrace a mix of natural and artificial lighting to fully brighten your space and cast out shadows. For the best effect, layer ambient lighting, accent lighting and task lighting. Explore the best types of lighting for your bathroom to start your day off right.
Design A Timeless Bathroom with KOHLER Walk-In Bath
Now that you know a few bathroom design highlights and faux pas, use your new Walk-In Bath as an opportunity to update the look of your bathroom. Whether your tastes lean more traditional, modern or somewhere in between, KOHLER has the bath wall designs, fixtures and accessories to help you design your dream bathroom.