What Type of Paint is Best for the Bathroom?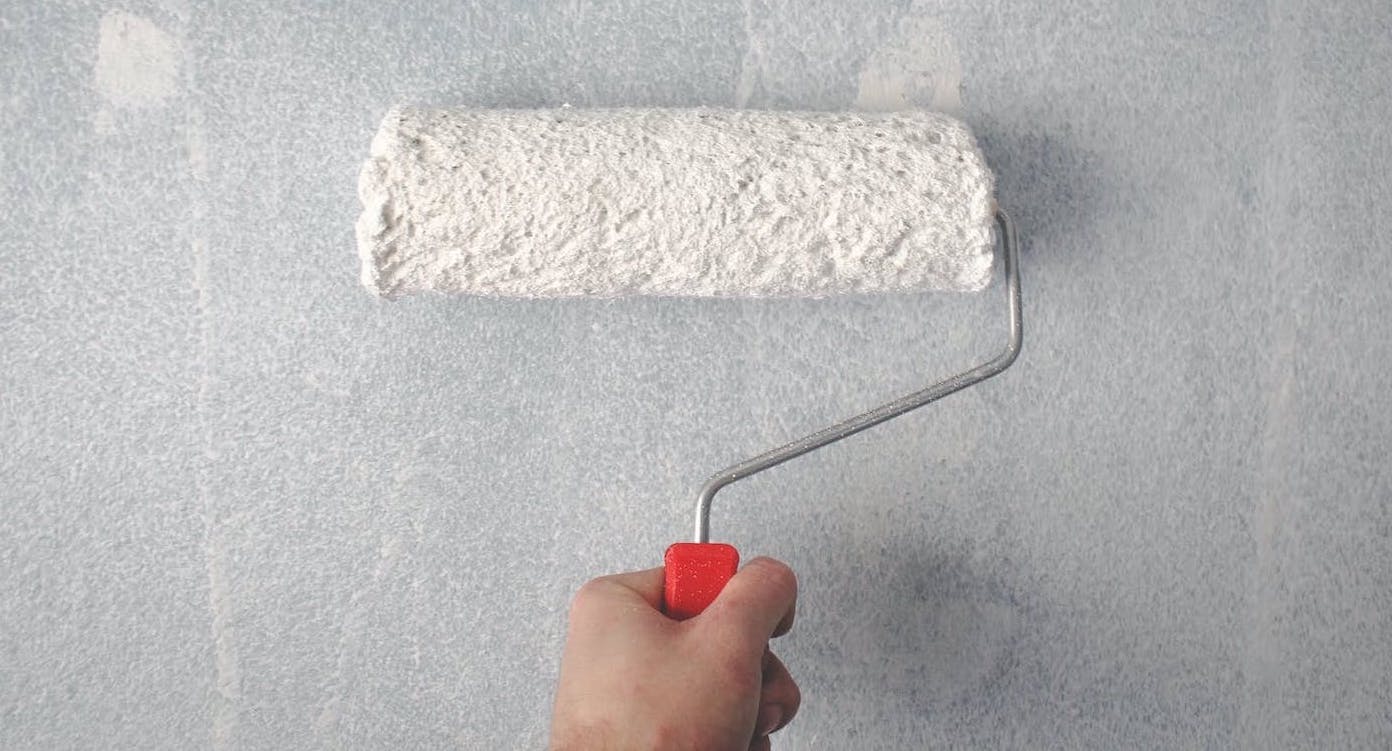 Choosing your bathroom wall paint is one of the most fun aspects of designing the bathroom of your dreams. Here are a few things to consider when finding the best paint for your bathroom:
Mold- and Mildew-Resistant Paint
Bathrooms constantly experience a lot of water, high temperatures, and air moisture. Consequently, to help prevent mold and mildew on bathroom surfaces, choose a mold- and mildew-resistant paint. Visit your local paint store to see what mildew-resistant paint options they offer.
Water- and Steam-Resistant Paint
Water and steam can also chip away at the paint on your bathroom walls, which impacts how long the paint will last. Choose a water-resistant paint that can endure high temperatures consistently. The Spruce recommends finding a paint that is washable so that high amounts of water won't erode the finish.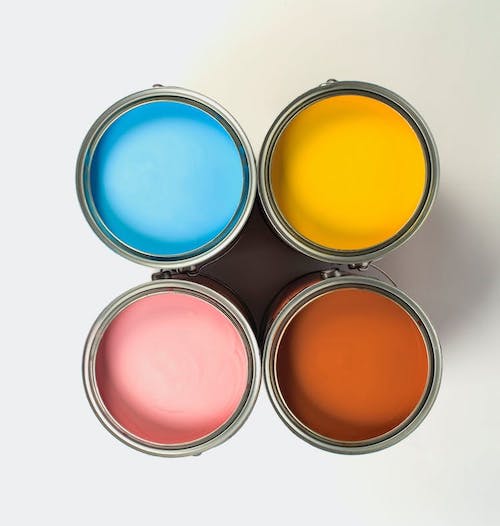 Semi-Gloss Paint
The finish is one of the most important components of the paint. SFGate states that semi-gloss paint is the best finish option for bathroom walls because it's mildew-resistant and can endure high temperatures. When vetting your paint options, be sure to choose semi-gloss paint.
Best Primer for Bathrooms
Primers add a seal to the surface to create a more even finish. Since bathrooms experience a lot of condensation, you want to find a mold-resistant primer. This primer will also help cover any stains.
What Paint Color Works Best in the Bathroom?
Color theory impacts the way we experience a space. Here are five colors that can help you convert your bathroom into a relaxing and comfortable atmosphere:
Blue
People often associate the color blue with the most relaxing parts of nature, including the sky and the ocean. Research shows that blue lighting can help you relax after a stressful day. Channel this relaxation in your bathroom by painting your walls a navy blue or finding calming light blue wall decor.
Green
Green reminds us of the vital signs of life on earth: plants, trees, and grass. Green is also associated with revitalizing energy. Similar to blue, green is considered to be a cold color that will help you feel calm and rejuvenated. If you want your bathroom to focus on self-care, then consider painting your bathroom a sage or pear green.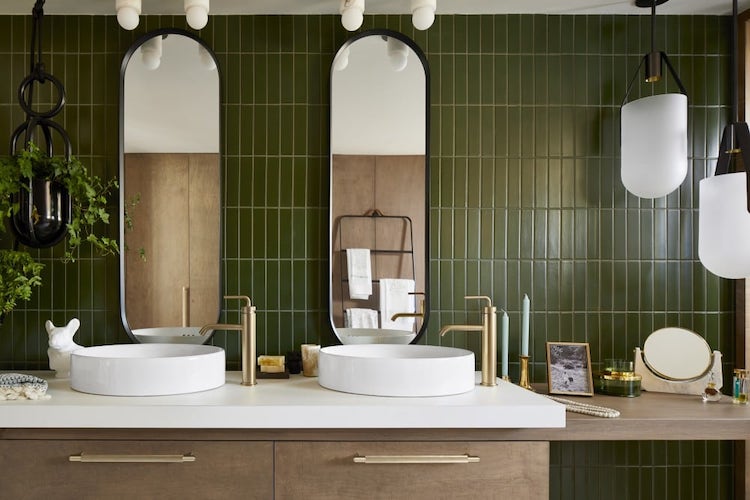 Turquoise
Turquoise is a hybrid of blue and green, which we know are two very relaxing colors. Research shows that turquoise is also used in phototherapy to treat jaundice. Turquoise could pair well with a coastal-themed bathroom to remind you of an ocean getaway.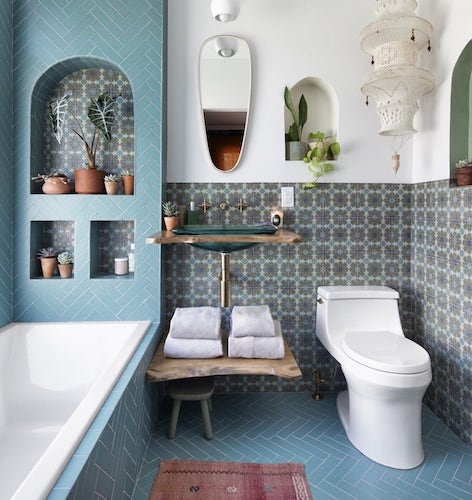 Violet
Fun fact: the Pantone Color Institute named Violet as the color of the year for 2018. Violet reminds us of some of the dreamiest parts of nature, including a midnight sky or the Northern Lights. This might be a great option for creating a calm and soothing space.
Pink
Although you may not think of pink as a relaxing color, shades of pink are often used in vintage-style bathrooms. Consider a rose color or a pastel pink to lighten the mood in your bathroom.
How To Properly Prep the Walls Before Painting
Now that you're ready to design, there are a few steps to complete before you start painting. First, ensure that your walls are clean. Better Homes and Gardens recommends mixing warm water with trisodium phosphate for the cleaning solution. Then after the walls dry, you can add any necessary additives to the paint. Lastly, use tarps or coverings to protect the areas that you don't want to paint.
If you're looking for color inspiration, check out some of the KOHLER Walk-In Bath wall designs. From Cintilante Bluette to CrossCut Dune, we offer plenty of style and customization options for your dream bathroom.