Recreate Your Favorite Era With These Retro Bathroom Designs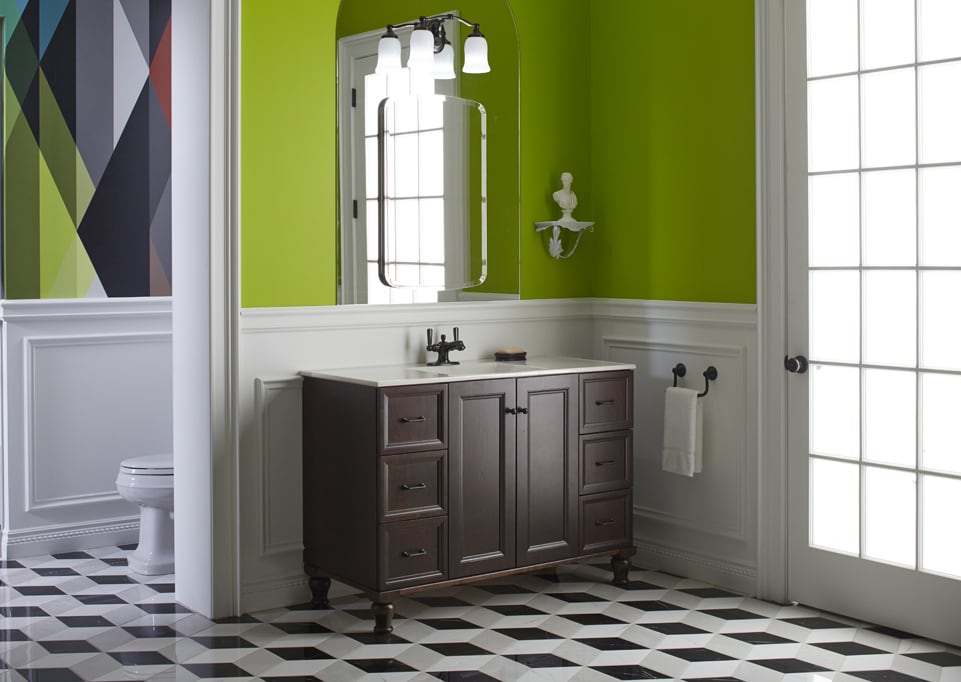 Interior design trends are continually evolving and changing, but a few styles go on to define an entire era. From the opulent style of Art Deco to the bold world of pop art, the 20th century ushered in iconic looks that will stand the test of time—and make for a great bathroom makeover.
Vintage-style bathrooms are coming back strong as homeowners turn back the clock and find inspiration in retro design. Pay homage to bygone days by giving your bath nostalgic style with décor from your favorite decades.
Art Deco Style: 1920s & 1930s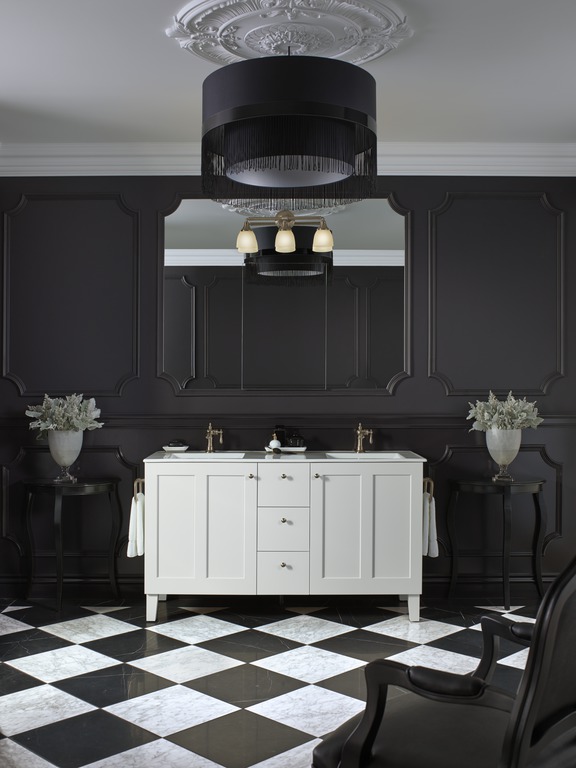 Art Deco style began in France in the 1920s and was quickly embraced around the world, influencing all areas of the decorative arts. The design movement was inherently opulent, glamorous and decadent as it marked a period of optimism for the future. Inspired by industrialism and technological innovation, Art Deco incorporates repetitive geometrical patterns, bold colors and luxurious materials.
How to Design an Art Deco Style Bathroom
Create bold, symmetrical motifs through strong lines and geometric shapes such as sunburst, triangular, zigzagging, and chevron patterns
Use premium materials such as stainless steel, glass, lacquer, ebony, zebrawood and marble
Pair deep yellows, reds, greens, blues and pinks with high-shine silver, chrome or black accents
Hollywood Regency – 1930s-1950s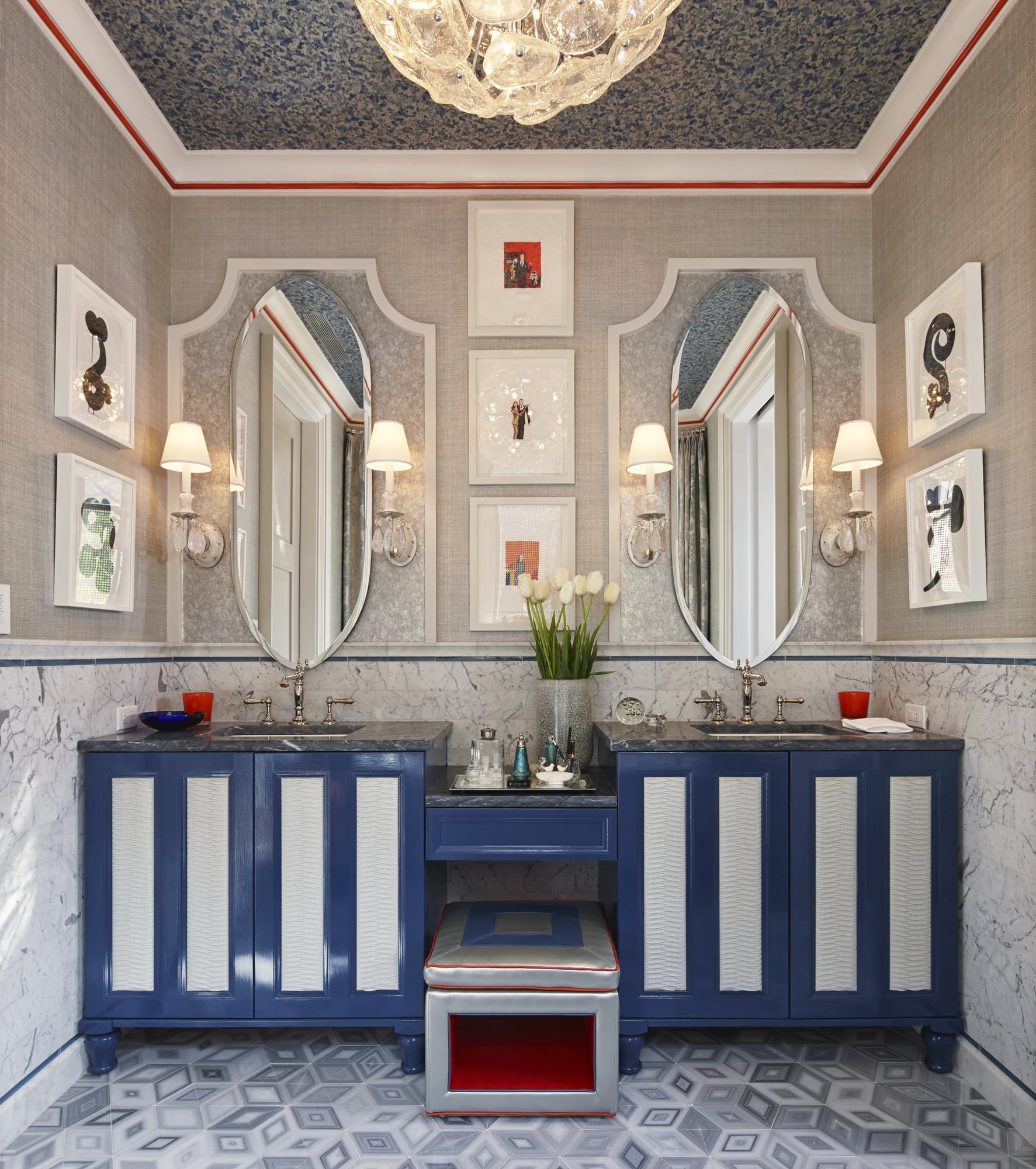 Hollywood Regency, also known as Regency Moderne, emerged in the 1930s during the golden age of cinema. Inspired by the glitzy and larger-than-life homes of silver screen actors and directors like William Haines, the American interior design style is lavish, grand, and playful in every sense.
How to Design a Hollywood Regency Bathroom
Freely fill the space with bright, saturated colors or fun, bold patterns
Mix and match one-of-a-kind furniture from different periods or styles
Add glamorous accents and details such as mirrors, lacquered surfaces and chandeliers
Mid-Century Modern: 1930s-1960s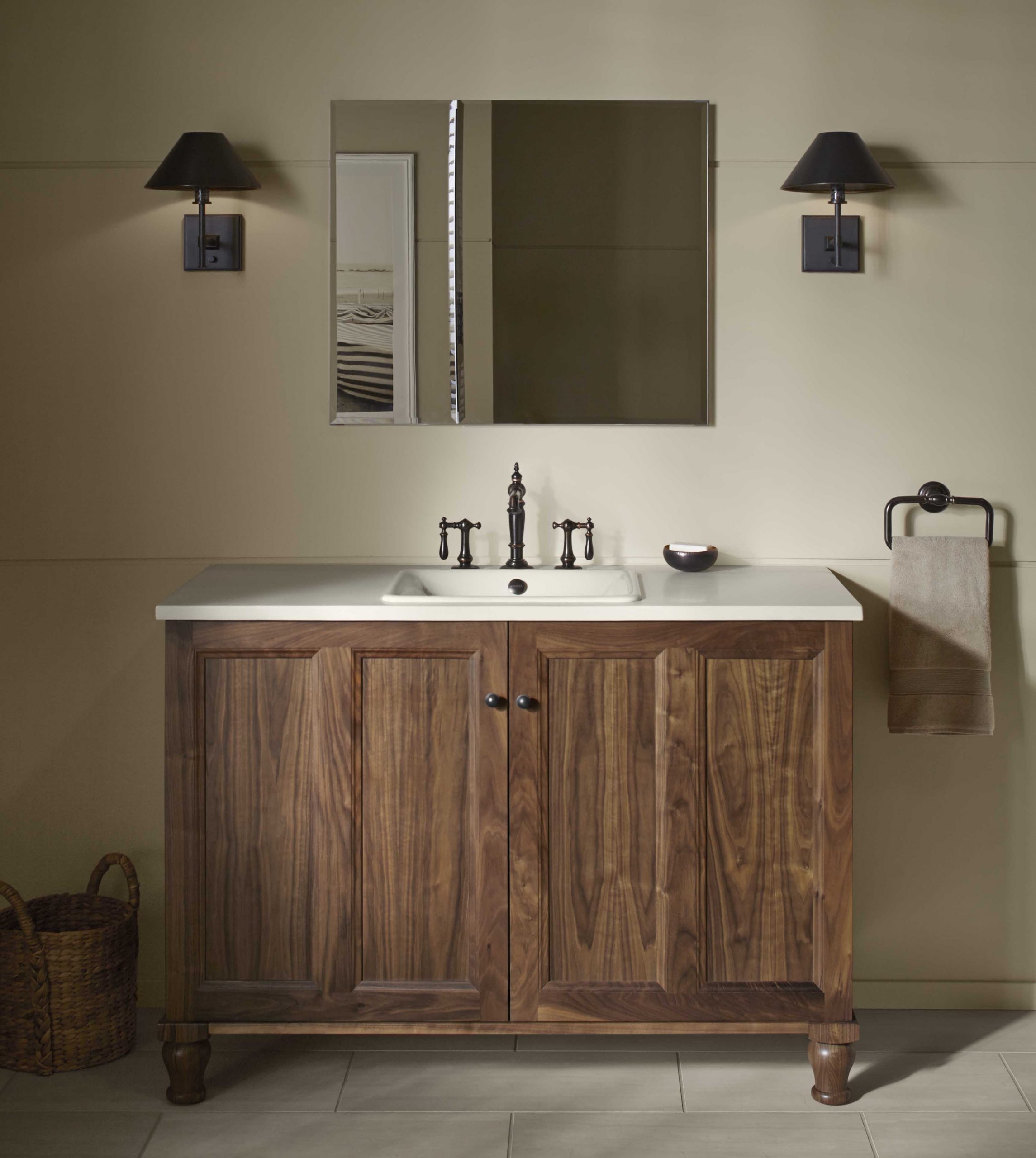 Mid-Century Modern style grew out of the earlier International and Bauhaus movements and gained prominence post-World War II, which brought about new technologies and materials to use in the home. It has since enjoyed a resurgence in many homes today for its clean lines, blend of natural and manmade materials and overall simplicity.
How to Design a Mid-Century Modern Bathroom
Emphasize functionality over form with simple clean lines
Keep your bathroom vanity sink clear of clutter and unnecessary decorative pieces
Mix and match organic and synthetic materials
Pop Art Movement: 1950s-1970s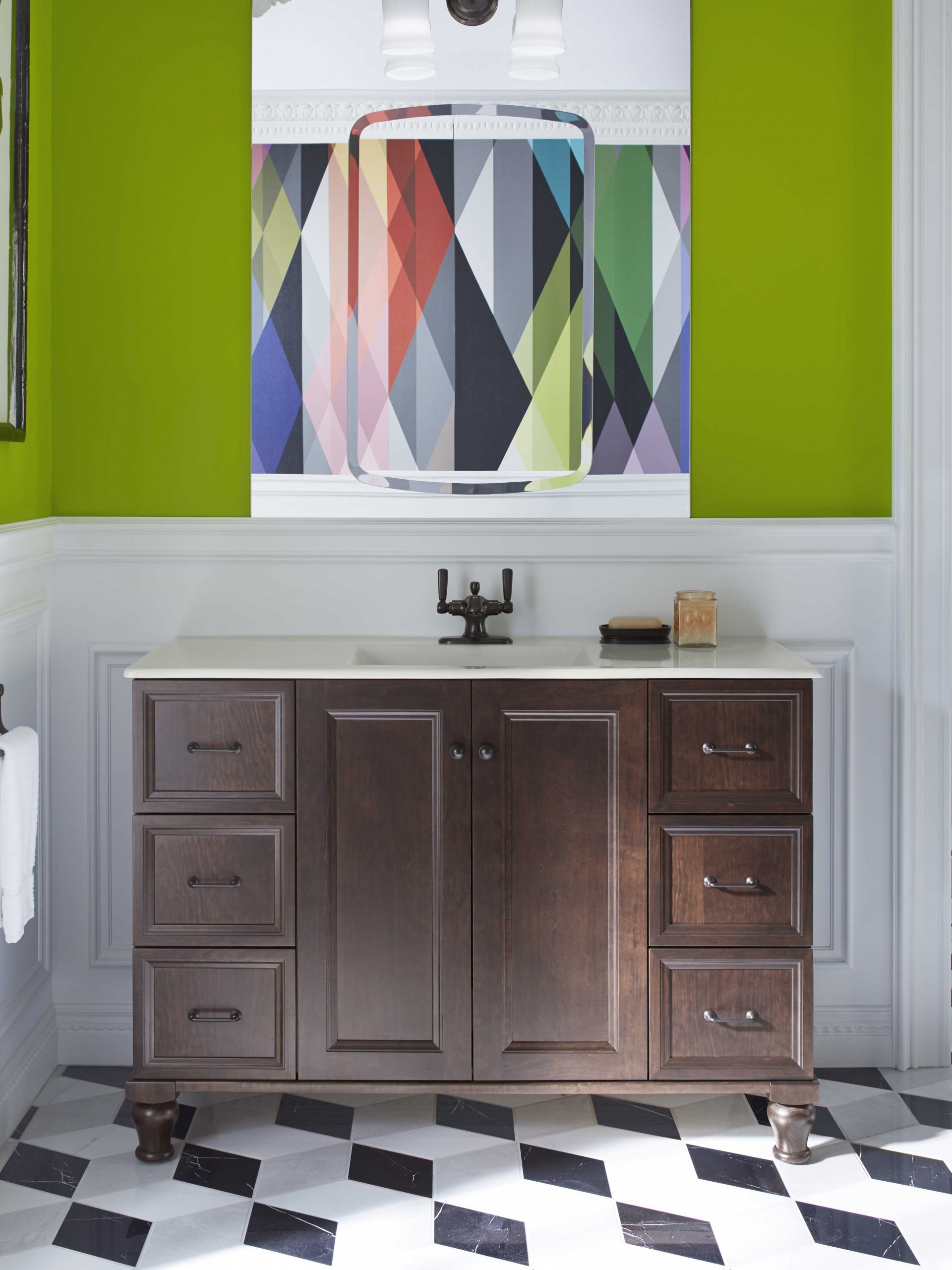 One of the most recognized artistic movements of the 20th century, Pop Art aims to amuse and shock its viewers by showcasing mundane imagery in ironic compositions. In interior design, the style fully leans into unusual shapes, flashy colors and new materials.
How to Design a Pop Art-Inspired Bathroom
Experiment with bold geometric patterns, loud animal prints and psychedelic colors like acid orange, olive green and neon pink
Decorate with pop art-designed towels or posters on walls
Play around with inexpensive materials such as plastic, metallic fibers and paper
Bring Your Bathroom Design to Life
Inspired by these retro bathroom ideas? Your new KOHLER® Walk-In Bath can be the starting point of your bathroom's redesign. Transport yourself back to your favorite era with decorative wall designs, faucet finishes and fixture styles that suit the decade.