KOHLER Walk-In Bath Partners with National Senior Games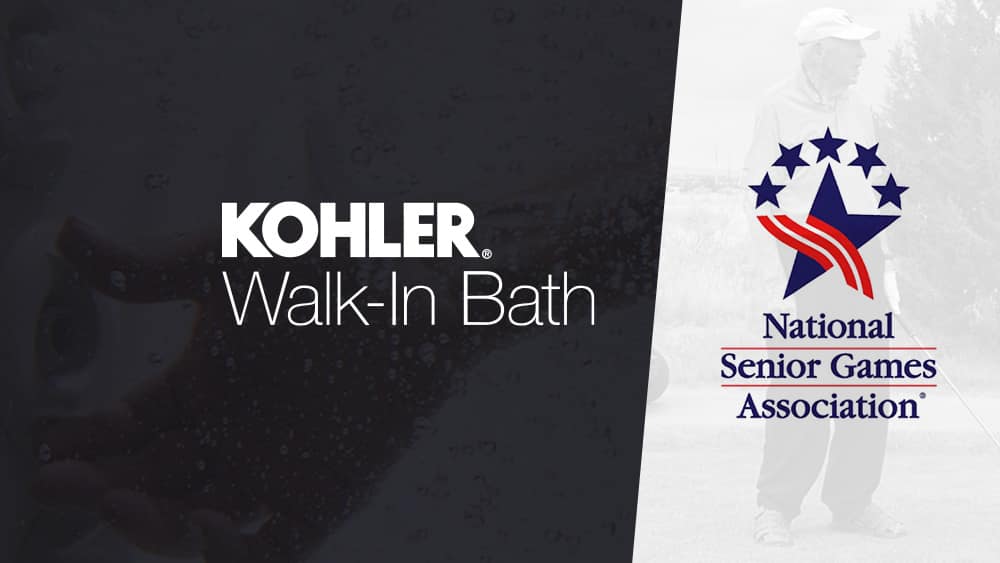 KOHLER® Walk-In Bath is the newest partner of the National Senior Games Association (NSGA) for the 2022 National Senior Games in Fort Lauderdale, FL. We are proud to be the official sport sponsor for the Golf event at The Games as well as a secret special project to be announced in the near future. This partnership aims to promote wellness and gracious aging for seniors through an active, healthy lifestyle.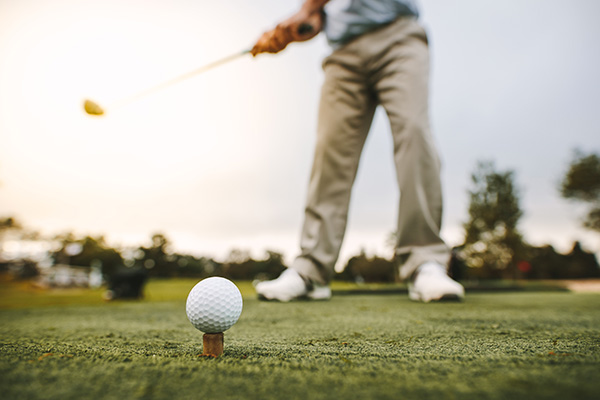 To celebrate this exciting partnership, we'll be creating a new blog series around healthy aging and staying active. Read on to learn more about the 2022 Games and what's to come from our blog leading up to the big event.
What is the National Senior Games?
Hosted by the National Senior Games Association, the biennial National Senior Games is the largest multi-sport championship event in the world for seniors. Athletes aged 50+ compete in 20 medal sports every two years in one state.
Since the first U.S. National Senior Olympics in 1987, The Games has been a celebration of lifelong fitness. Three decades later, the mission continues with the upcoming 2022 Games, which will be held in Fort Lauderdale, FL from May 10-23, 2022.
Watch this video recap of the 2017 National Senior Games to experience The Games and get inspired by the incredible feats of the senior athletes.
Inside the KOHLER Walk-In Bath and NSGA Partnership
We are proud to be the newest partner of NSGA to help support their mission of "promoting health and wellness for seniors through education, fitness and sports." In addition to being an official sponsor of the 2022 National Senior Games, KOHLER Walk-In Bath is the exclusive sponsor of the Golf Event.
Our New Health and Wellness Series
Leading up to the 2022 Games, we'll share posts on a variety of healthy aging topics inspired by the NSGA's mission. Here's a sneak peek of what you can expect:
Customer stories highlighting active seniors who share their advice for staying fit at every age
Wellness and fitness tips for seniors, including ways to keep active, how to avoid injury and much more
Insight into designing your home for aging-in-place, maintaining an active lifestyle at home, improving your mental and emotional well-being and other healthy aging tips
Stay tuned as we roll out new content over the next year in anticipation of the 2022 Games. Plus, get an exclusive look into our secret special project with NSGA. We'll announce the big reveal shortly!
Follow Along
Through thoughtful design and innovation, the KOHLER Walk-In Bath celebrates independence, longevity and wellness at every age. This rewarding partnership with NSGA and the 2022 National Senior Games allows us to continue to do just that by promoting an active lifestyle and inspiring older adults to age gracefully.
Check back soon to receive updates about our partnership as well as curated advice, tips and customer stories.