Transform Your Bathroom With a Transitional Design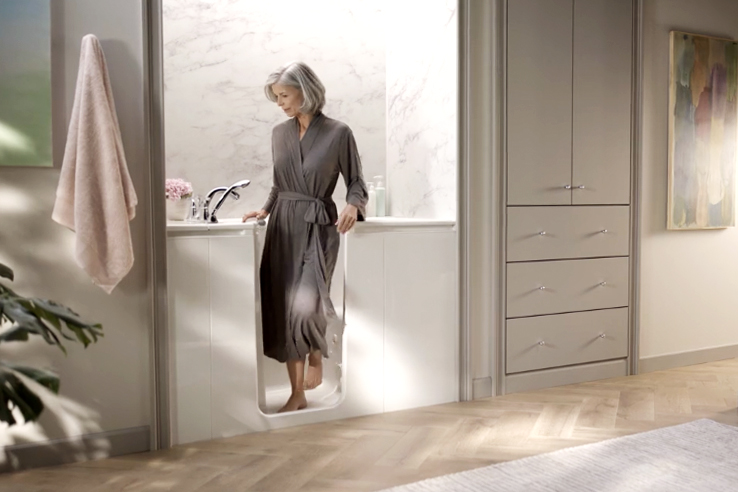 Transitional style bathrooms are on the rise! This trend is perfect for those who may find a traditional design too stuffy and a modern design too stark. Learn why that is and how you can achieve the style below.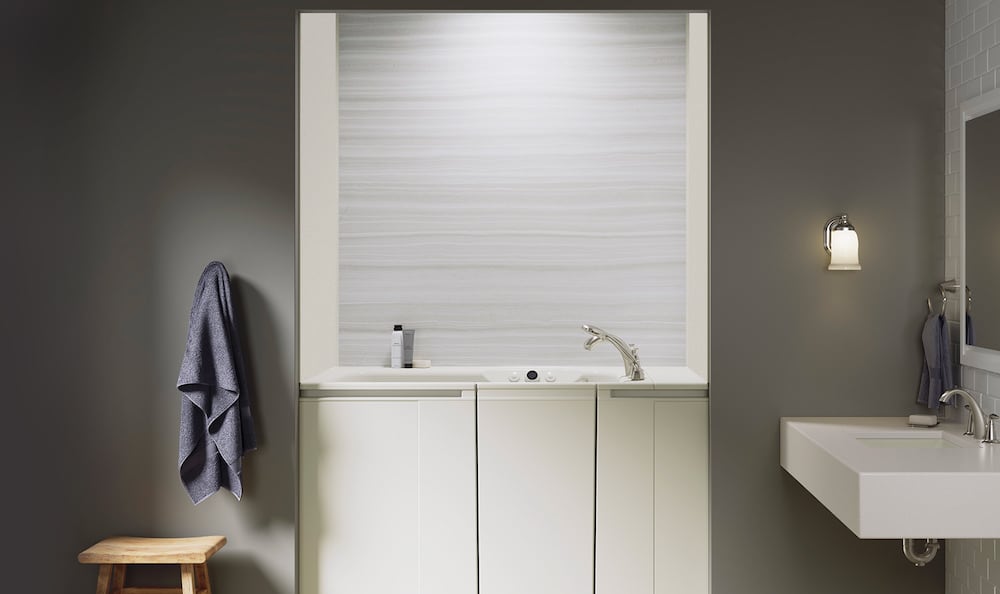 What Is Transitional Style?
Transitional interior design is just what it sounds like—a design style that seamlessly transitions through the eras. It blends the warmth of traditional style with the clean lines of modern design in a way that feels both fresh and timeless.
Careful consideration goes into determining the right balance between the two opposing styles. For example, you can expect to see contemporary furnishings mixed with antiques; a combination of sleek, straight lines and ornate, curved lines; and a fusion of minimalism with ornamentation.
The beauty of transitional design is that it incorporates classic elements while also evolving around contemporary décor, materials and aesthetics of the moment.
How to Get the Transitional Bathroom Look
The transitional style gives you the freedom to make your bathroom your own as it borrows trends and furnishings from design movements across different periods. Here's how you can achieve this transitional sweet spot to create a cohesive look:
Stick to a Neutral Color Palette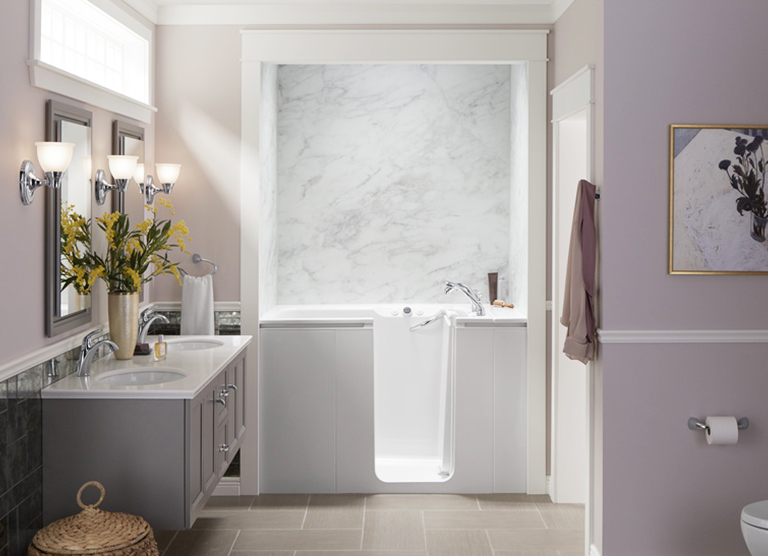 A neutral color scheme creates a sense of comfort and elegance that characterizes the traditional side of transitional spaces. Light shades like white, grey and tan provide a calming base that allows the room's décor and furnishings to take center stage. Calacatta Crema bath walls will keep your bathroom feeling light and airy for a luxurious, spa-like environment. If you're feeling adventurous, you can try tone-on-tone coloring (adding layers of one color) to give a room a sense of cohesion.
Add a Shaker-Style Vanity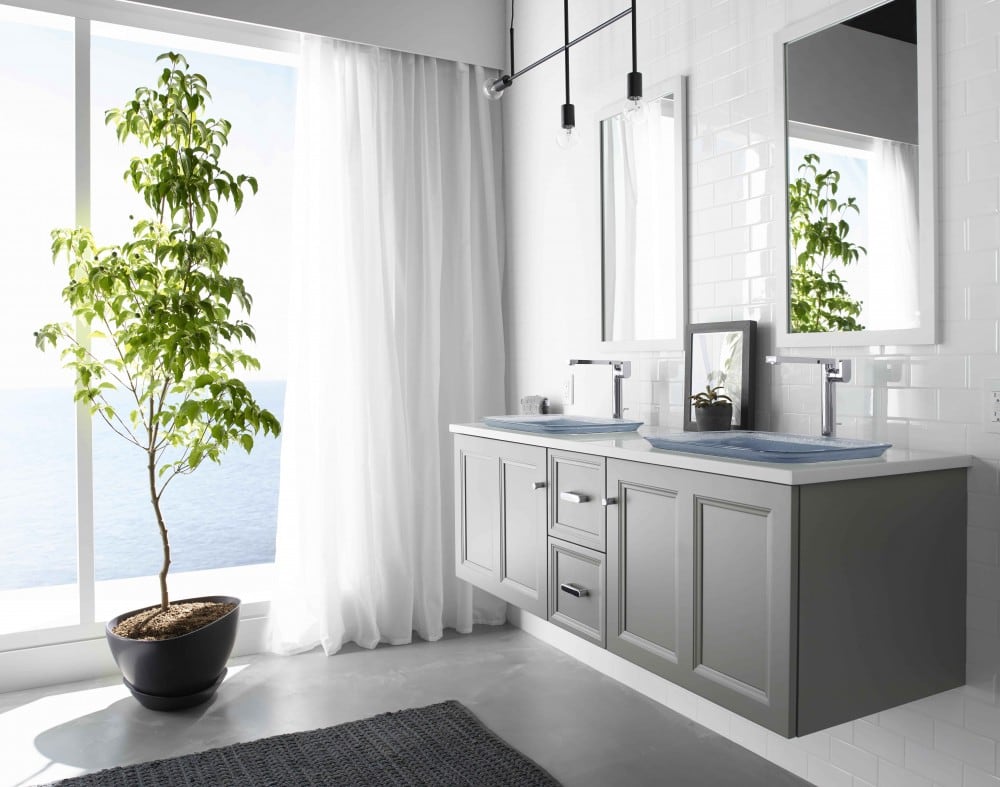 Transitional bathroom vanities and cabinets are very distinct. They are characterized by classic, simple lines and understated yet elegant corbels, bun feet and moldings. Whether free-standing, built-in or floating, transitional vanities often feature recessed panel facing and plenty of drawers. They'll also likely use wood grain, painted wood and mixed materials with decorative hardware. This all makes shaker-style cabinets perfect for this style since they aren't overly sleek or embellished.
Incorporate Metallic Faucet Finishes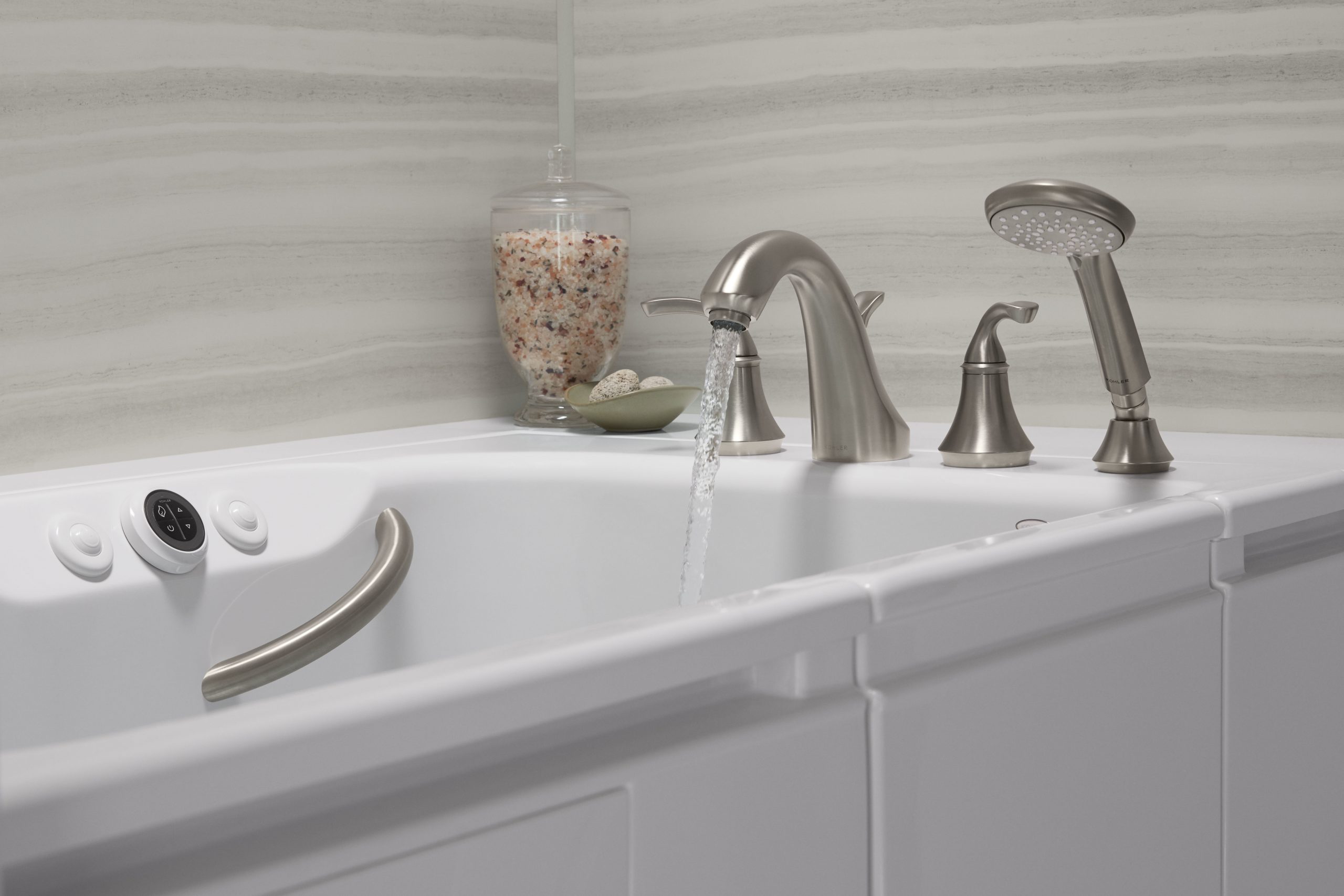 Metallic faucet finishes like nickel and chrome add warmth to transitional bathrooms and easily coordinate with all design styles. Choose one metal finish or mix metals for a trendy contemporary look. KOHLER® offers Vibrant® Brushed Nickel and Polished Chrome options to help you get inspired.
Put Down Neutral Flooring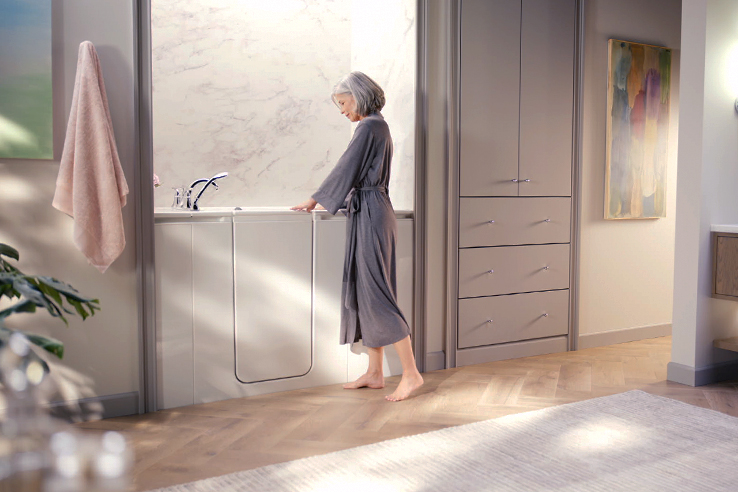 Neutral bathroom flooring can pull the modern and traditional styles together. The most popular transitional flooring options are ceramic, porcelain or stone tile. More sophisticated choices include luxury vinyl, ceramic wood tile or marble.
If you lean more traditional, sturdy wooden planks, smooth blonde wood or natural slate tile can add rustic warmth to your bathroom.
Consider Aging-In-Place Elements
A transitional bathroom can refer to more than just a design style. It can also describe a bathroom that is designed to help homeowners age in place. A major way you can encourage independence at home is by adding a safe and accessible bath. The KOHLER Walk-In Bath is designed with industry-leading safety features such as a low 3″ step-in and handrails. Prepare your home for your golden years with a bath that delivers safety, comfort and style.
Create a transitional style bathroom today!
Contact Us