140 Years of Bathroom Trends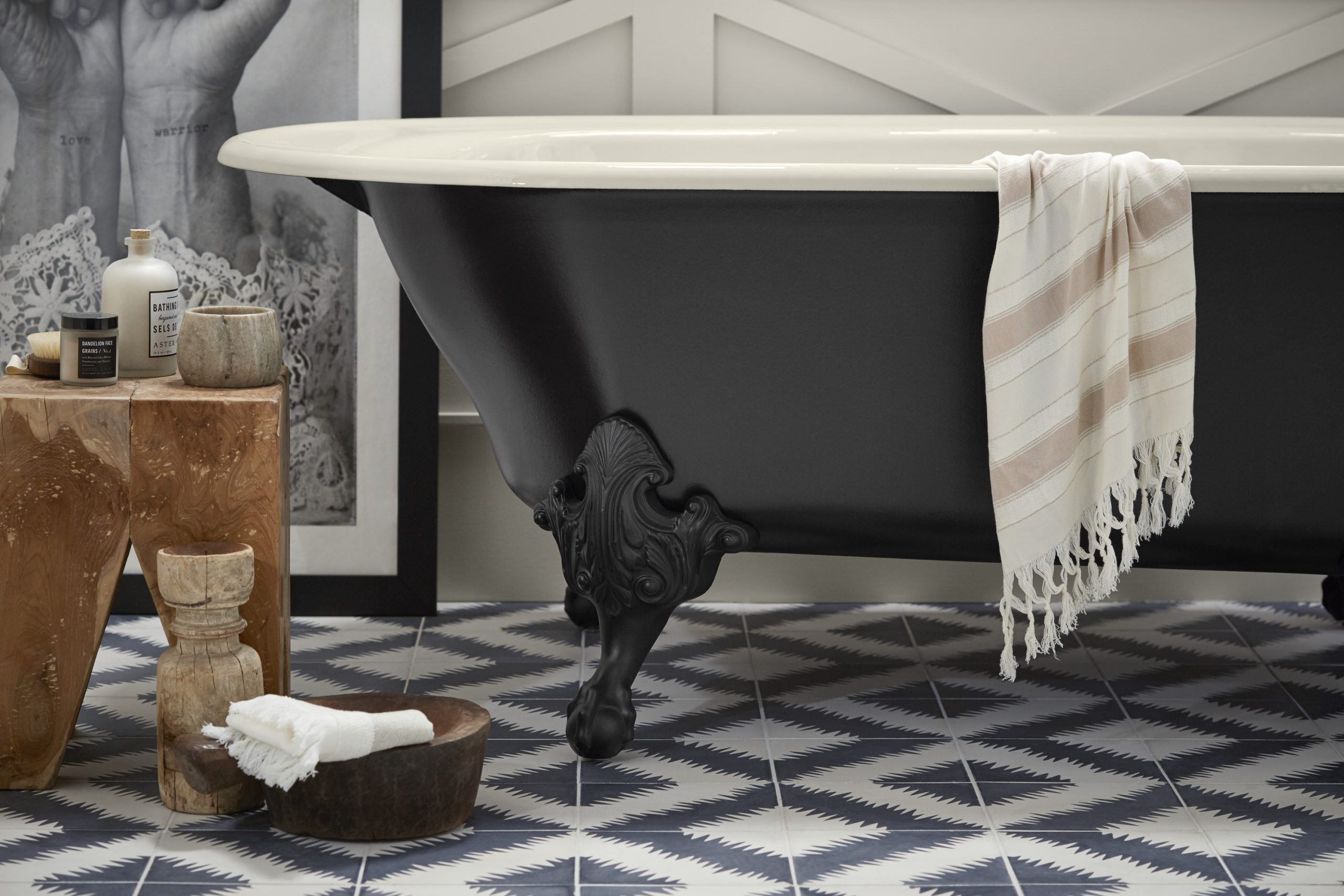 Today's bathrooms are a study in form and function. They display the results of decades of increasingly innovative design balanced with aesthetic appeal. From bronze-finish faucets designed to minimize water waste to walk-in baths that offer safety and style, the modern bathroom combines engineering and elegance seamlessly. But bathrooms weren't always so easy on the eyes, and fixture design left much to be desired. For most, the introduction of indoor plumbing meant they could install a toilet in a small closet or even the end of a hallway, leaving little room for creativity. Let's explore how bathroom trends have evolved over the last 140 years.
Bathroom Tile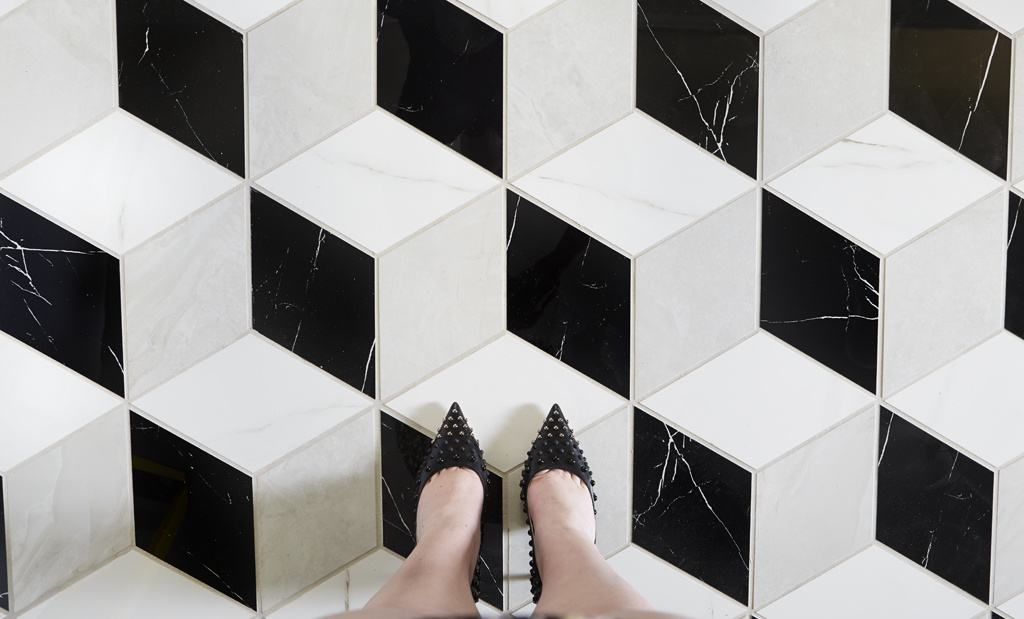 Originally incorporated into bathrooms as a means of waterproofing walls and flooring, bathroom tile has now become a way to showcase your sense of design right off the bat. Early bathroom tile was fairly utilitarian—understated and easy to clean—and little thought was given to shape or color. White subway tile was popular at the turn of the century for its neutral look and durability. The average American bathroom of the early 1900s wasn't built for luxuriating and therefore didn't require an investment in tasteful design. 
However, over the last 140 years, that has changed greatly. Tile has become a tone-setting element in bathrooms, and trends have shifted from brightly illustrated tile to monochrome pastels, faux marble to mosaic arrangements. Today's bathrooms often reveal a return to subway tile, now seen as a modern tile option that allows for easy fixture coordination. Others remain inspired by vintage patterns and color palettes. Either way, tile is a fundamental part of building a bathroom that fits your needs and style.
Bathroom Vanity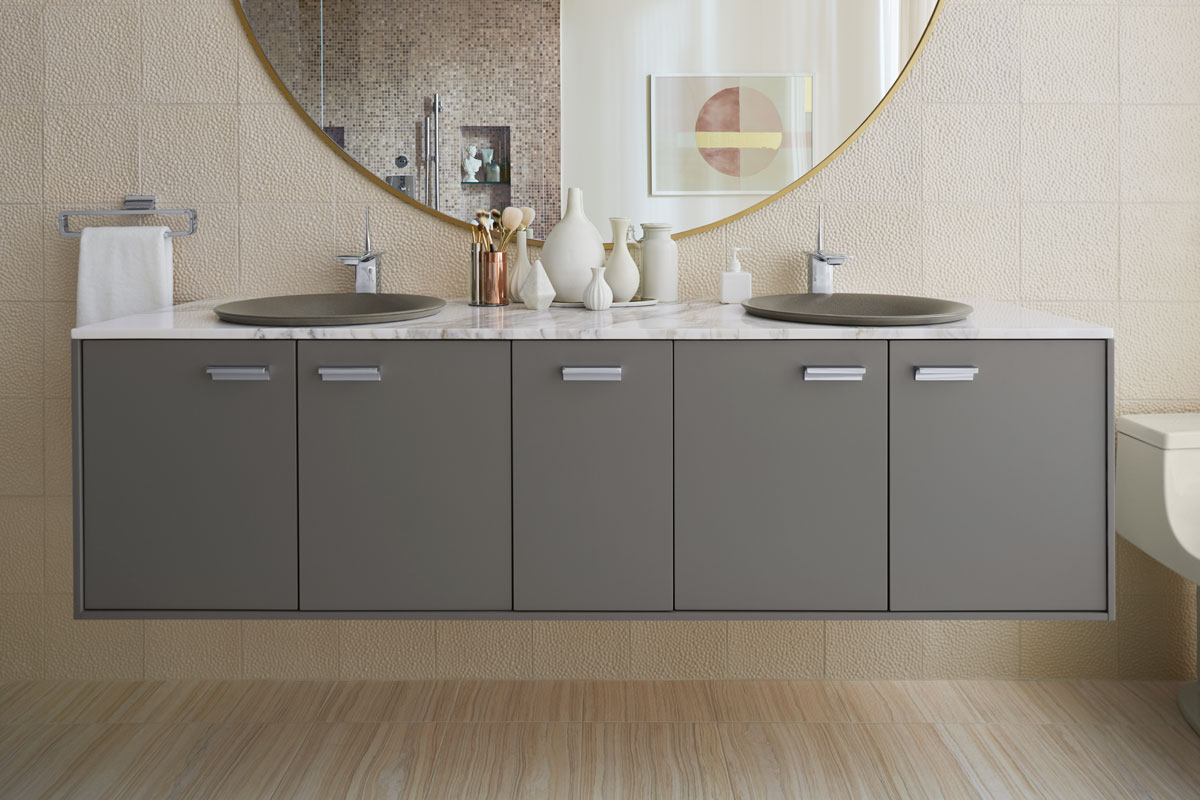 As bathrooms expanded from tiny toilet closets to more accommodating rooms, the need for additional fixtures became obvious. Americans wanted dedicated space for hand and face washing, and perhaps a place to linger over their reflection. They graduated from a pitcher and washbasin to wall-mounted or pedestal sinks able to drain on their own. Ornate vanities that resembled antiques more likely found in living rooms and libraries became of interest, and intricate woodwork and storage drawers allowed for a smooth transition between bedroom and bathroom.
Today's vanities are often more streamlined, with minimalist yet purposeful design. Counter space and clean lines are often prioritized over a more adorned vanity, allowing for other bathroom features to attract more attention.
Bathroom Color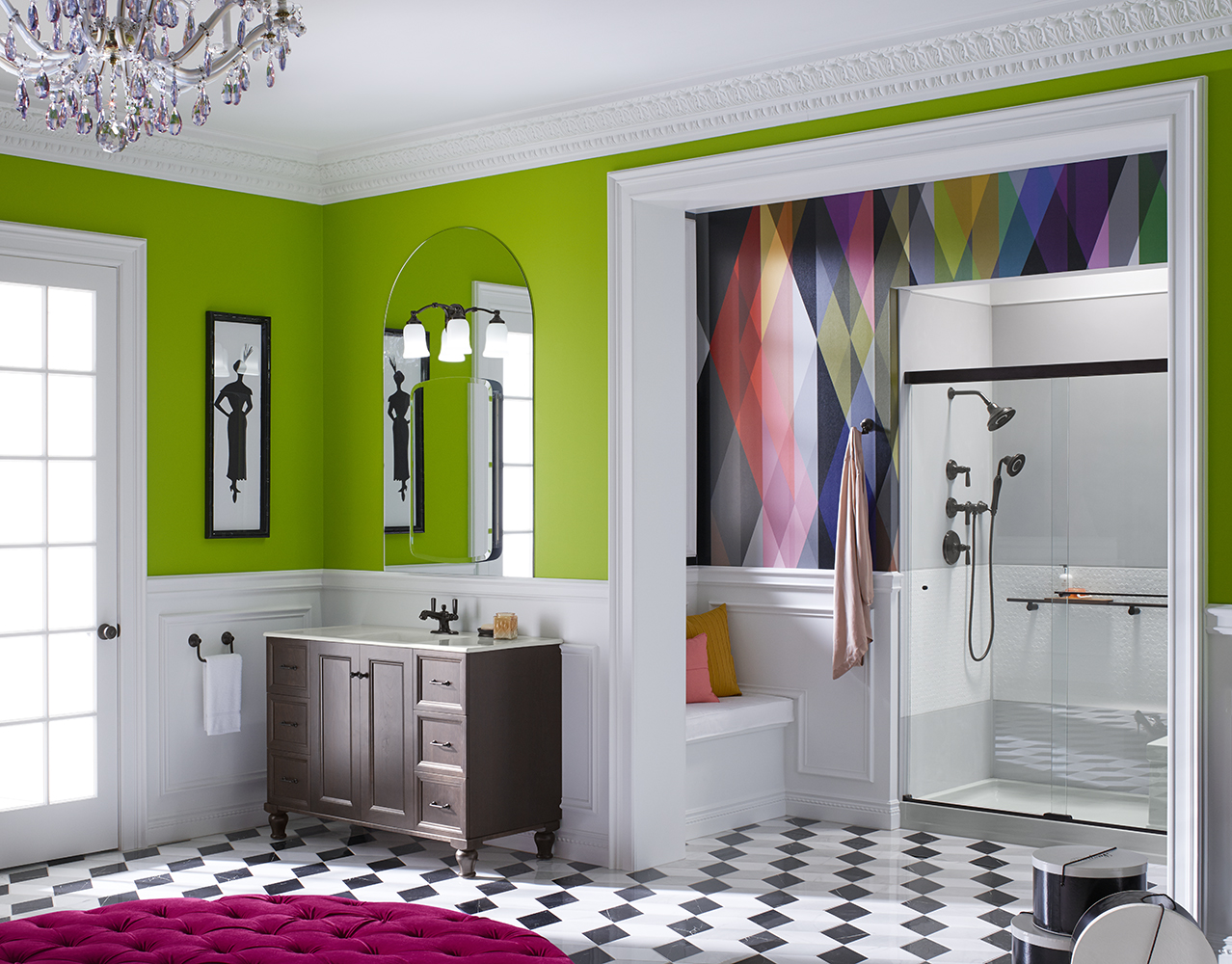 Similar to the evolution of tile design, bathroom color trends have also progressed from muted to over the top, monochromatic to multicolored. Jewel tones were favored in the 1920s and 30s, while the 1950s and 60s saw a preference for pale pinks and light greens. The 1970s brought the rise of wallpaper as a way to incorporate multiple color palettes and even patterns and illustrations. And the 1990s ushered in a bizarre commitment to floor-to-ceiling beige. 
Bathroom colors today seem to reflect trends of the past. Those who prefer a modern look often select a monochrome black or white bathroom with touches of polished metal, while maximalists or those with a vintage preference have returned to jewel tones and funky wallpaper combined with monochromatic fixtures.
Bathroom Lighting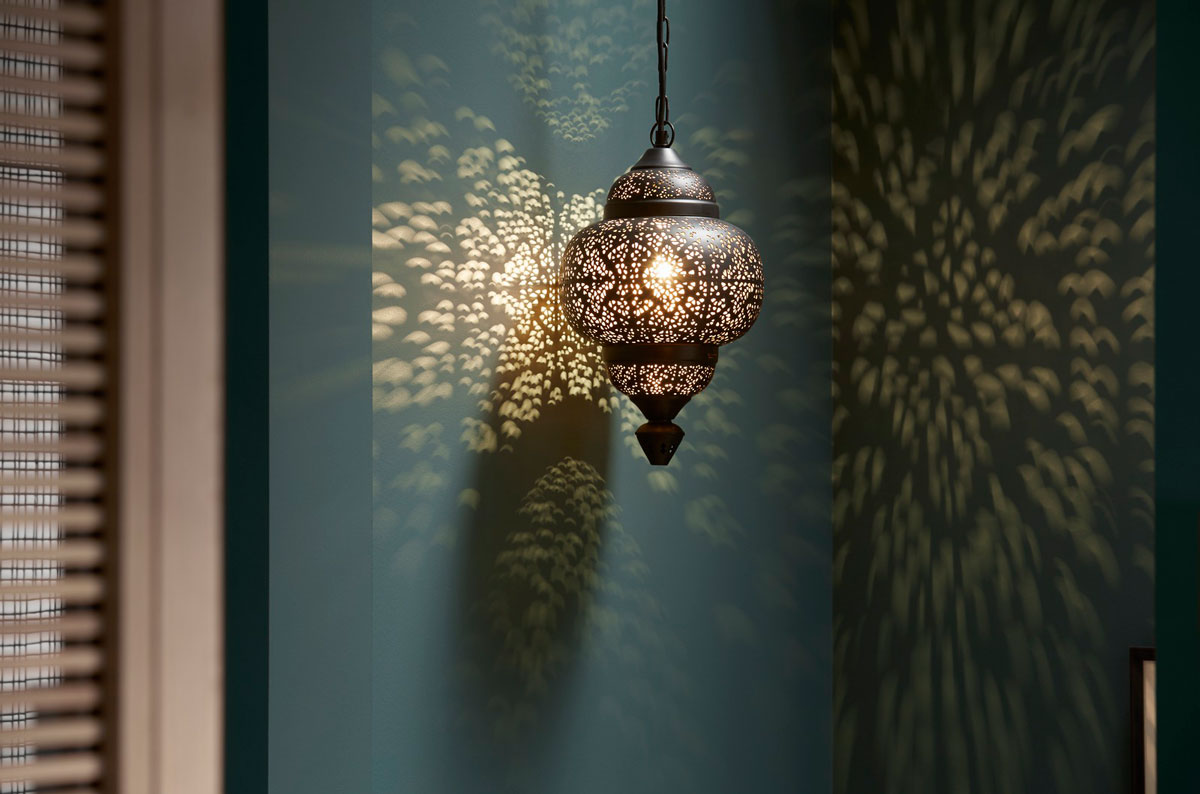 Over-the-vanity lighting has ranged from a Hollywood-inspired, multi-bulbed bar to farmhouse-style industrial light fixtures. For much of the last century, the bar light held pride of place in the average American bathroom. Usually mounted above the vanity mirror, the bar light holds a row of bulbs and is usually paired with a simple overhead light installed in the bathroom ceiling. Typically, these were the only lighting options for a bathroom.
Today's bathrooms play with lighting as a design element. The bar light has been replaced by sconces on either side of the vanity. Overhead lighting now incorporates a fixture to add interest to the room and even refract light in interesting patterns. Shower lighting allows for a safer bathing experience, and dimmers add ambience and encourage luxuriating.
Fixtures and Faucets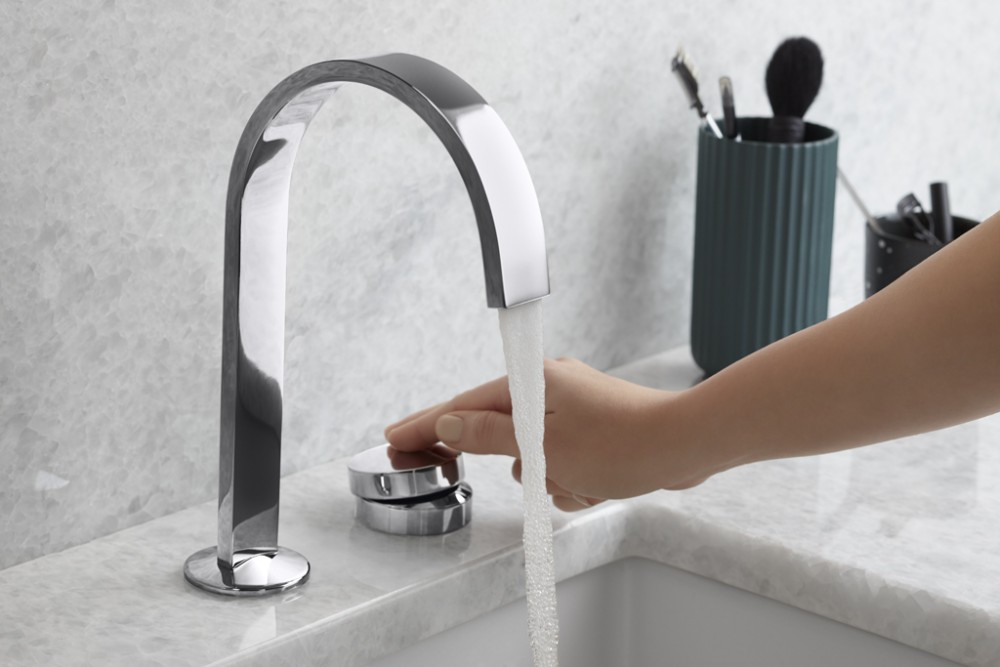 Bathroom fixtures like toilets, sinks and bathtubs have evolved from bulky and brightly colored to sleek and streamlined. Early fixtures were predominantly white porcelain, but by the 1920s, pastel colors had been introduced and remained in fashion through the 1970s. Mint green, baby blue and dusty pink fixtures featured prominently in bathrooms across the country through the 1950s and 60s, becoming more richly colored in the 1970s. Today's bathroom fixtures often come in a more neutral color so as not to clash with tiling or wallpaper, and they're typically shaped for a cleaner look, with deeper sinks and bathtubs.
Faucet design has also shifted throughout the last 140 years. Early faucets were understated metal, typically silver, graduating to a bolder brass, copper and even gold with greater curvature by the 1940s. Faucets with cleaner lines came into fashion during the 1950s and 60s, while the 1980s and 90s saw an interest in faucets influenced by the farmhouse aesthetic. Today's bathroom faucets are typically thin and streamlined and often mix metals and finishes for added interest.
Design Your Dream Bathroom With KOHLER
No matter what your bathroom style is, the KOHLER Walk-In Bath can help you feel safe—and look good doing it! Design your own Walk-In Bath experience with two bath color options, sleek faucet finishes for a touch of elegance and a variety of decorative LuxStone® bath walls that coordinate seamlessly with your bathroom's aesthetic. As the creators of the first bathtub, KOHLER has designed with you in mind for over 140 years. If you're interested in learning more about how KOHLER products can help you remain independent in your own home and keep up with today's bathroom trends, request a free consultation today.