A Room-By-Room Guide to Home Safety For Older Adults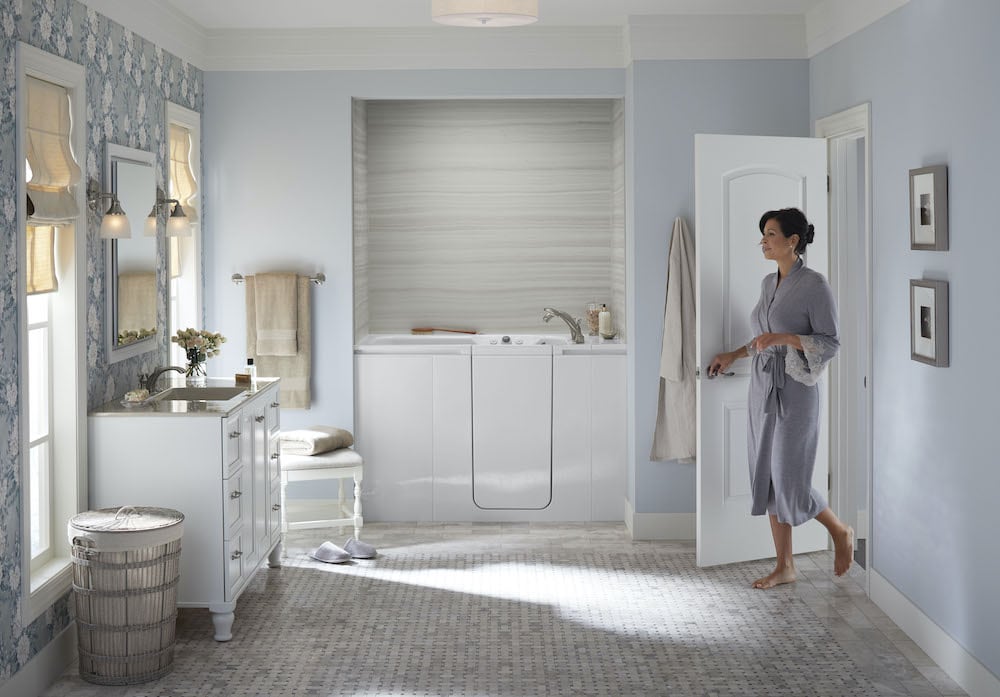 Falls are the leading cause of injuries among older Americans. According to the CDC, 1 out of 5 falls causes serious injury. Your risk increases as you age or if you have previously fallen. That's why it's beneficial for older adults of all abilities to take measures to prevent accidents inside their homes.
Small design tweaks can make a big difference in your ability to comfortably age in place.
In honor of National Bath Safety Month this January, Kohler presents some of the best ways to prevent falls and accidents in the most important rooms of your home. Learn below what you can do to create a safer living space.
Small design tweaks can make a big difference in your ability to comfortably age in place.
Entry and Hallways
As you age, your eyesight begins to change. It becomes more difficult to see in poorly lit conditions. At night, this is especially true. Install nightlights in these areas for better visibility to reduce your risk of falling or tripping. Also, consider adding illuminated switchplates to help you locate light switches in the dark. Be surefooted as you roam your home with enhanced lighting.
Kitchen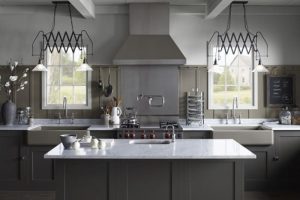 Used daily, the kitchen is one of the most popular areas in your home. This makes it especially important for you to keep frequently-used items within easy reach. Store them at eye-level or below. That way, you won't need a step stool to retrieve your plates and heavy pans, thereby reducing your risk of losing your balance and falling. Gain peace of mind knowing you can easily access your kitchenware and cook your favorite recipes without strain.
Living Room
The layout of your living room should allow you to move freely through the area. Ideally, it's open and spacious enough to easily navigate as your mobility needs change. First, remove nonessential furniture to minimize potential hazards that can lead to slips, trips and falls. Then, rearrange the rest to allow a clear path for walking. A clutter-free, spacious living room is a key step toward a safer, more comfortable home.
Office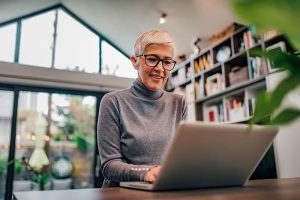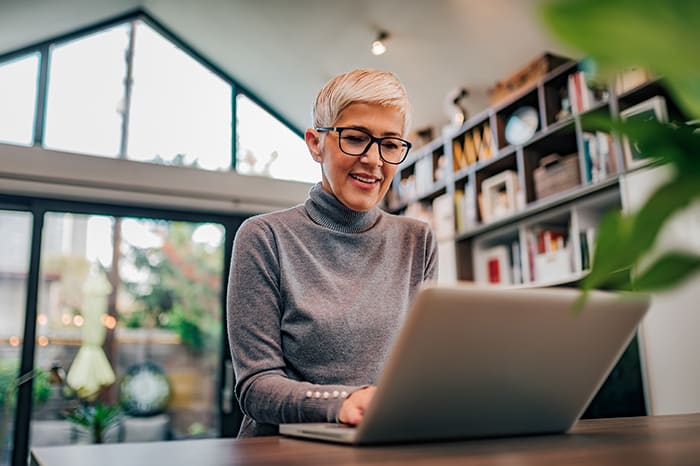 A tidy office can help you stay organized and keep safe. Watch out for cords and throw rugs, which can be tripping hazards. Cords are best kept behind the desk where they are out of sight and out of the way. Your rug is best removed altogether; but at the very least, use a rug gripper underneath to secure it to the floor so it won't move and cause you to slip.
Bedroom
Navigating between rooms can be difficult if you have limited mobility and need assistance from a wheelchair or walker. Complete home modifications such as widening your bedroom doorway to make your home more accessible. And as an extra precaution, consider installing locks that open from both sides. This way, you can still maintain your privacy but also get quick assistance if needed.
Bathroom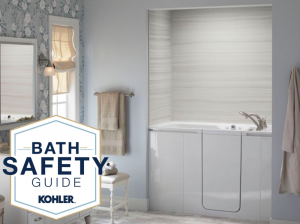 The CDC reports that more than ⅓ of injuries in the bathroom occur while bathing or showering. To reduce your risk, use a bathtub designed with your safety in mind. A walk-in tub, such as the KOHLER® Walk-In Bath, is an excellent option. It features one of the lowest step-in on the market, secure handrails and an extra-wide door to deliver peace of mind.
For more tips on how to make your bathroom a safer place, read our blog post "How to Get Your Bathroom Aging-In-Place Ready" and check out Kohler's Bath Safety Guide.
Enjoy a safer bathing experience today!
Contact Us