How to Reduce Recovery Time for Injuries As You Age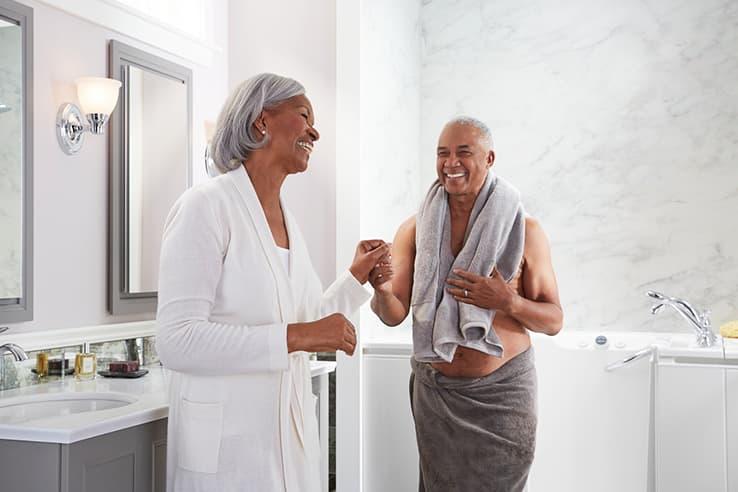 While recovery can be an uphill battle for anyone, it's a fact that healing slows down as we get older. Unlike childhood and adolescence, adulthood requires more effort and intention to overcome injuries. Especially if you're a senior, there are steps you can take to aid your recovery process.
At What Age Does Healing Slow Down, and Why?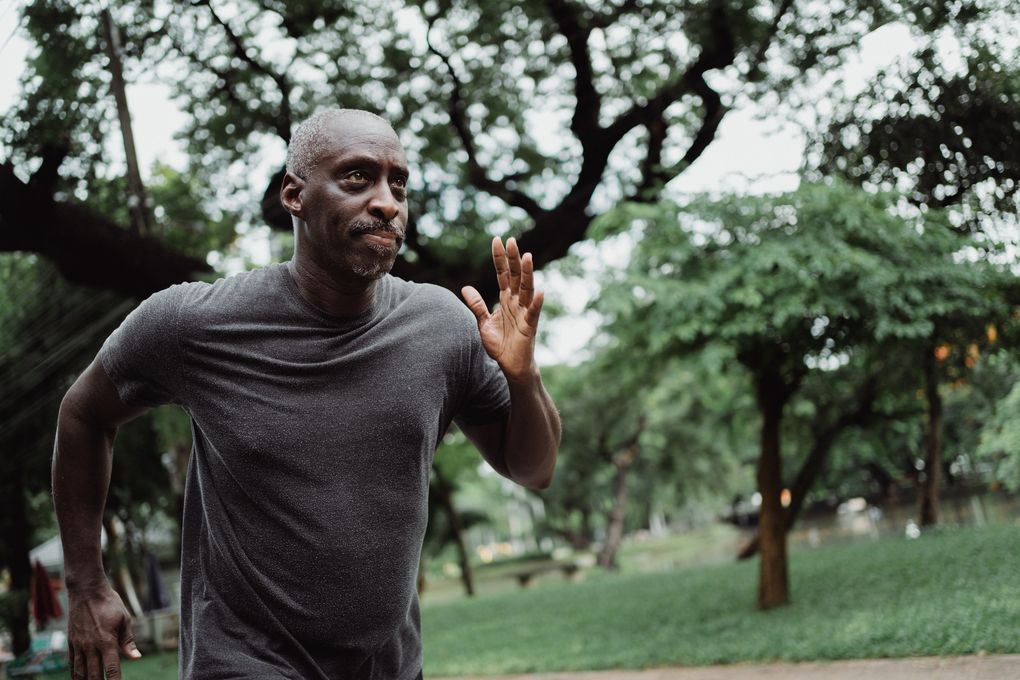 The healing process doesn't change much as we age—it just becomes less effective. There isn't a set age when this happens, and your age can be a factor no matter how young or old you are. Especially for fall-related injuries, how long it takes to recover (or even just how long you're sore after a fall), can depend on many things. 
The weakening of the immune system over time plays a big part in the recovery process. Less physical activity as we get older (which can lead to back pain and obesity), and nutritional deficiencies can lead to longer healing windows. Other potential causes include less skin elasticity, less effective sleep, mental health challenges and a general decrease of bone and muscle mass (this is why bones specifically can take longer to heal).
How to Increase Recovery Time and Effectiveness
In addition to letting an injury naturally heal, you can help streamline the recovery process, even if you are experiencing limitations in movement. Consider the following to get you through any general or fall-based injuries. 
Hire In-Home Care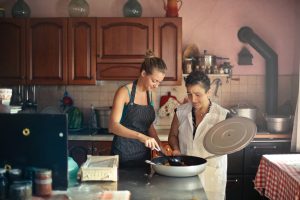 Having a relative, friend or healthcare professional assist you can really make a difference. They can provide assistance with everyday activities, such as housekeeping, shopping and cooking.
Create An Exercise/Rehab Plan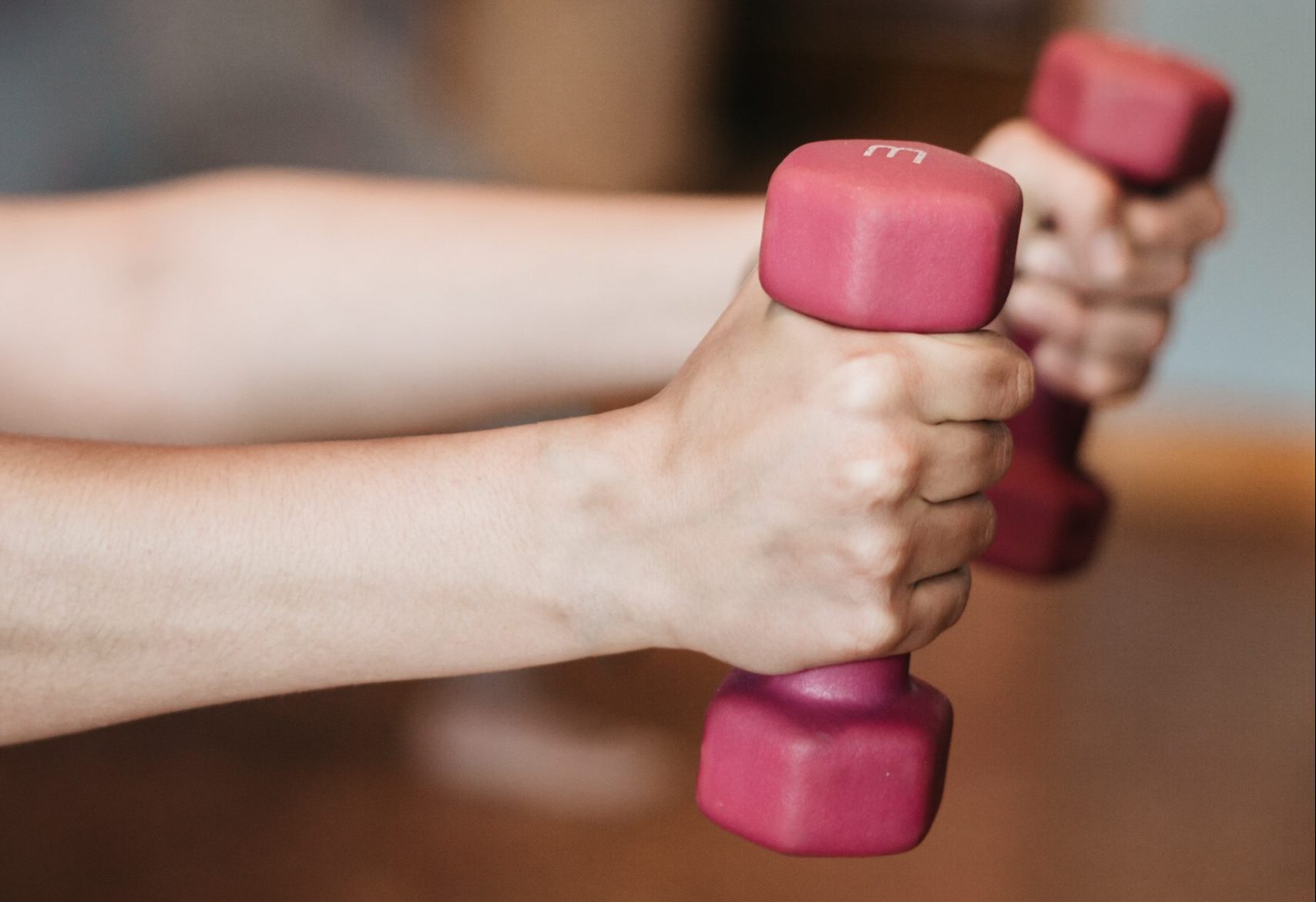 It's never too late to make a difference in your workout routine. With simple, at-home exercises, or even just a short walk, you can work within your physical capabilities to better yourself. Be sure to partner with your doctor to create the best plan to keep your body moving.
Generally, a combination of low-impact strength, aerobics and/or yoga training can help both your muscles and joints. When you're up to it, low-impact sports are another great way to stay active and social. Your plan can also include your diet and mental wellbeing, too. 
Utilize Hydrotherapy Massage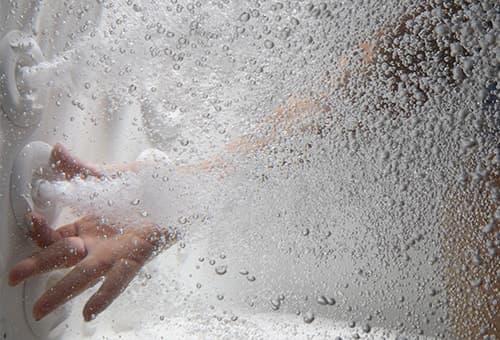 The healing properties of a water-based massage can really help with the recovery process. With the precise capabilities of whirlpool and air jets, you can get rid of tension and pain in the specific spots you're hurting. Hydrotherapy massages can even lower blood pressure, which can speed up healing, and go a long way in helping with poor circulation, too.  
Prepare Your Home for Safer Functionality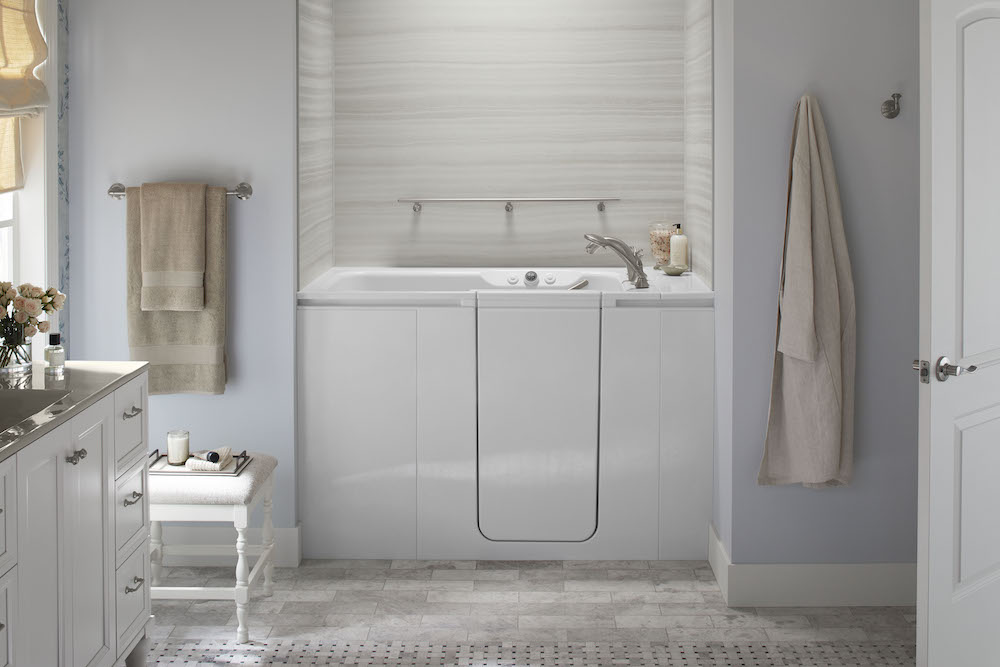 Reviewing and rearranging your furniture layout can help prevent future injuries. It also helps to use anti-slip tape or mats to ensure things stay where they need to be. Finally, consider adding grip bars around your bathing area and other stability products throughout your home.
Help Your Recovery With a KOHLER® Walk-In Bath
Recovering from injuries is certainly never fun. However, you can help put pain behind you with small routine modifications and extra safety precautions. 
Aid the recovery process even more with the comfort and safety features of a KOHLER Walk-In Bath. Contact us today for a free quote appointment and learn how it can help your recovery needs.
Blend your recovery with your relaxation.
Contact us