How to Take a Bath: The Optimal Bathing Process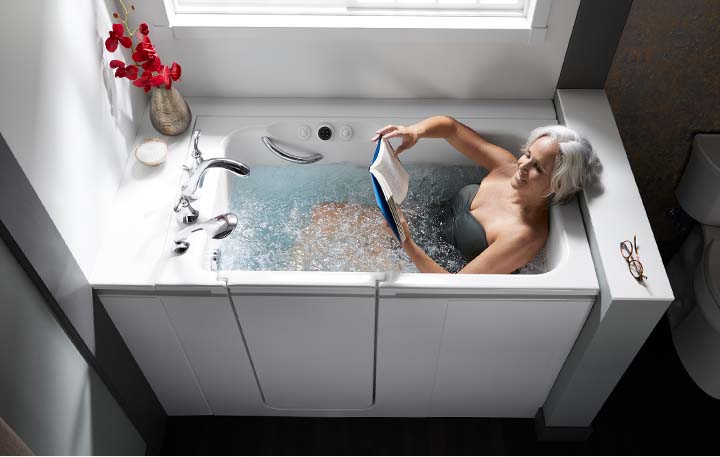 You may be asking yourself: "is there a wrong way to take a bath?" It's usually the first way we start bathing ourselves. Pour in some water, scrub up in some soap, rinse off, and get out. That's one way to take a bath, but it's not necessarily the way that makes the best use of your time in the tub.
Not only is there an optimal bathing process, but it's also easily doable and will provide you with more satisfaction than your old bath routine. Here's how to do it.
Fill Bath to Optimal Temperature
While personal preference may come into play, generally speaking, the ideal bath temperature is between 90°F and 105°F (or 32° and 40°C), clocking in at around or just above your body temperature. You don't need to go find your household thermometer to measure the exact temperature. As long as it's comfortable for you, it's right! 
Be sure it's not too warm, though. There are health benefits to a warm bath, but if you're sweating as you soak, it's too hot and could dry out your skin. Run some cold water to bring it down to a comfortable temperature.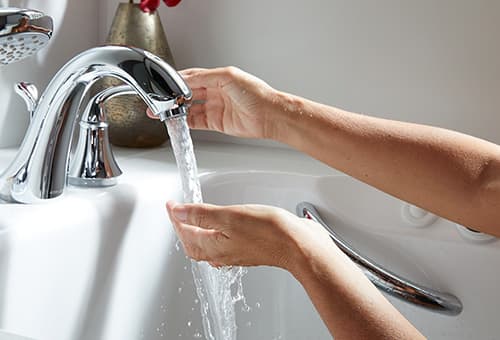 Use Epsom Salt
Fun fact: Epsom salt isn't actually salt! It's a chemical compound of magnesium and sulfate. This popular, inexpensive therapeutic add-in for baths can aid in relaxing your muscles and reducing stress. It could also help improve your sleep, so if you take baths at night, this is a great tool to use to wind down your day. 
Make sure to use Epsom salt in moderation (1 to 2 cups per bath is the recommended use) and thoroughly rinse your bath once you're through with your soak.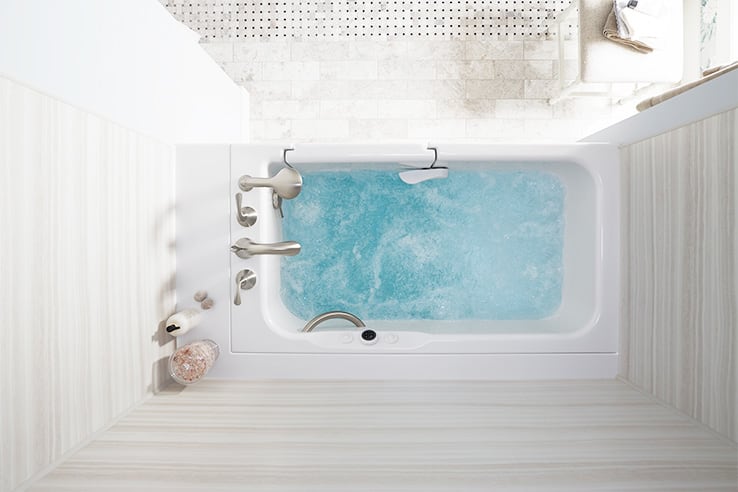 Turn on the Hydrotherapy Jets
Flip on your bath's hydrotherapy jets for a boost to circulation as well as a uniquely relaxing sensation. Hydrotherapy uses water as a method of pain relief, and in modern use it comes in many forms, including the jets in your bath. 
Using hot water in your jets leads to increased blood flow, providing welcome circulation benefits. Flipping to cold water reduces inflammation and swelling, which can be greatly beneficial after a day spent on your feet. It only takes about 15 minutes to fully appreciate the benefits of your hydrotherapy jets!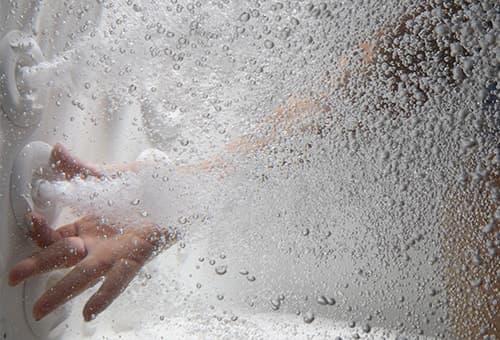 Put Your Phone Down
Leave your phone out of reach during your soak. Baths are a great place to unplug from our always-on culture. Leave your stress outside your bathroom door, even if your phone is sitting on your sink. Taking the time to connect with yourself and practice mindfulness is incredibly useful for your mental wellbeing.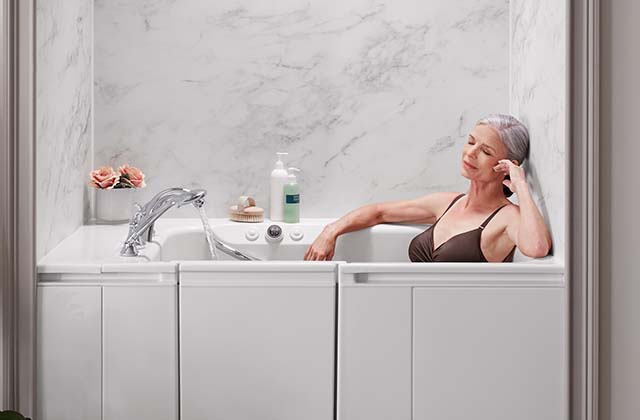 Make Use of Proper Lighting
It's harder to enjoy a good soak under distractingly harsh lighting. Your bathroom lighting should be easy on the eyes while still providing plenty of light for the space. A soft white or warm white LED bulb is optimal for bathrooms, with a good mix of energy efficiency and soothing light. 
Making use of natural light is also key, especially if you enjoy a morning soak in your bath. Opaque glass can help you take the most advantage of natural light since you won't need curtains or blinds.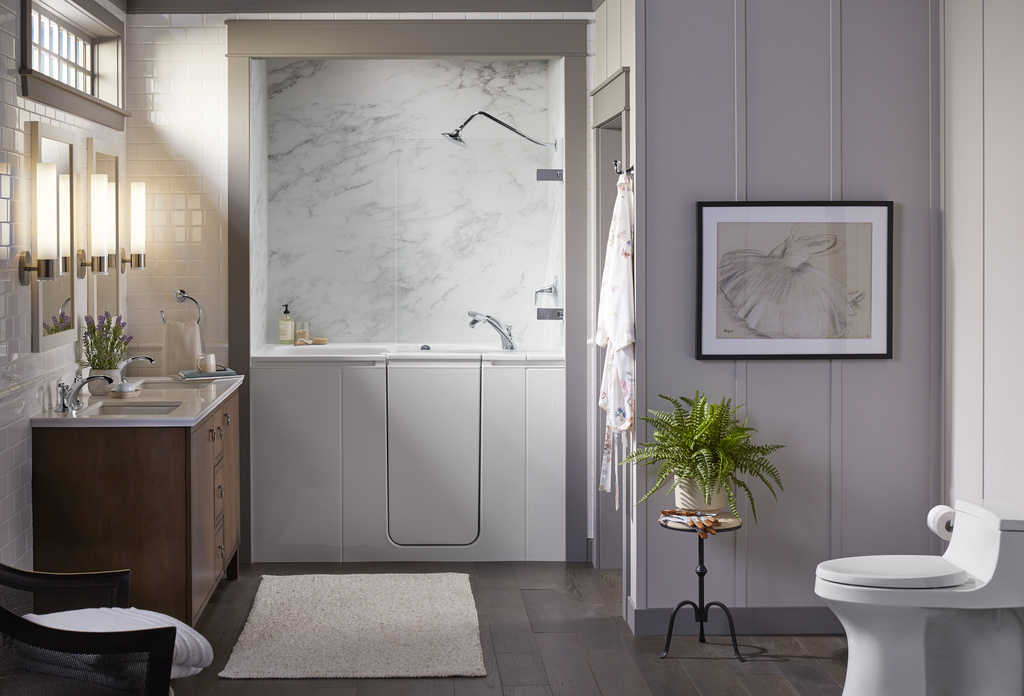 Listen to Your Favorite Playlist
While we do recommend leaving your phone out of reach, you can still use it to stream a playlist! Music and bathtime have been a match made in heaven for decades, since music can be just as powerful of a stress reliever as a warm bath. 
Don't know what to listen to? Give our playlist a try. It's curated to help you unwind and enjoy your time in the tub.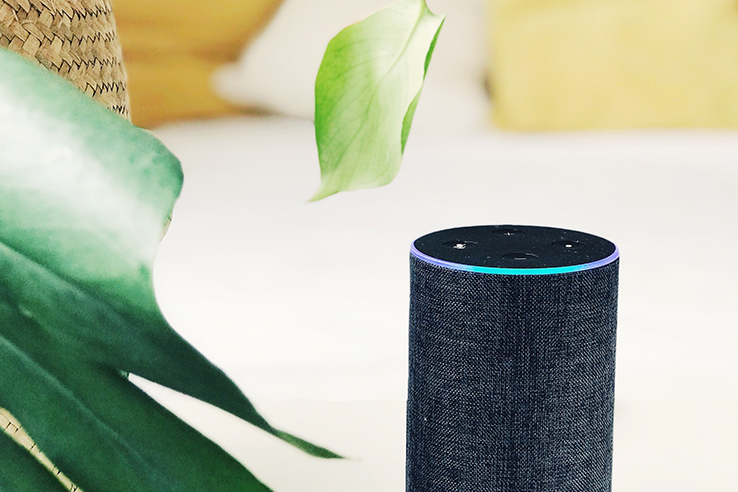 Don't Stay In for Too Long
Make sure you don't overindulge in your bath time. While there are many benefits to taking baths, those benefits generally only take 15 to 20 minutes to be fully appreciated. Don't stay in the bath longer than 30 minutes. You don't want your skin to dry out! 
Soak In Your Dream Tub
Ready to take the plunge on a luxurious Walk-In Bath made with you in mind? Request your free quote for a KOHLER® Walk-In Bath of your own today!
Make the most of bathtime with the Walk-In Bath.
Contact Us