The Best Aromatherapy Diffusers & Essential Oils for Your Bathroom
Soaking in a warm bath is just what you need after a long day. It can provide scientifically-proven health benefits to help improve your mental and physical well-being.
Refreshing your bathroom's airspace with an essential oil diffuser can dial up your self-care routine even more. You'll create the ultimate environment for relaxation.
Keep reading to learn about the benefits of using aromatherapy and essential oil diffusers in the bathroom to enhance your soak. Plus, explore which scents are right for you.
What is Aromatherapy?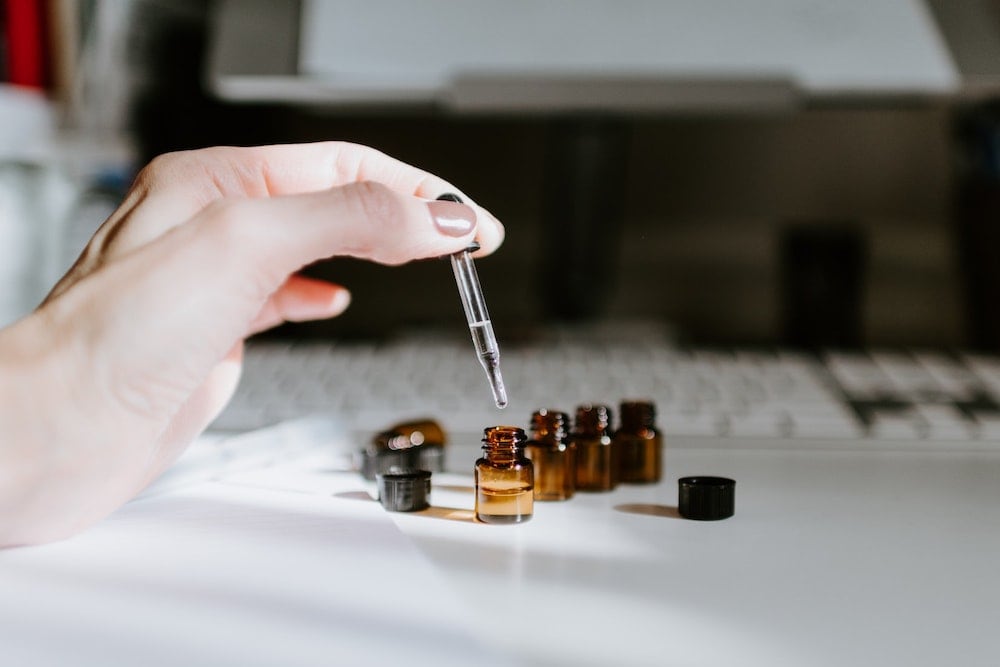 Aromatherapy is the practice of using essential oils for therapeutic benefit. When used medicinally, it's been known to improve the health of the body, mind and spirit.
For this treatment, you use extracts from plants called essential oils by either inhaling them through your nose or absorbing them through your skin. Practitioners of aromatherapy believe that fragrances in the oils stimulate the body to produce the associated health benefits.
Does Aromatherapy Really Work?
Aromatherapy has been used for centuries as a natural remedy for a number of ailments. Today, research and anecdotes show that aromatherapy can have physical and psychological benefits for health conditions from anxiety to poor sleep.
Aromatherapy can make your bath more of a luxurious experience. However, you must be careful when using essential oils during a soak. Essential oils should never be added directly to bathwater. Instead, try an aromatherapy diffuser. This method disperses essential oils into the air, filling the bathroom with the desired scent. You can also combine essential oils to create the perfect blend designed for your needs and the mood you want to set.
Benefits of Aromatherapy Diffusers with Essential Oils
Aromatherapy is linked to numerous health benefits. It's said to:
Manage pain
Improve sleep quality
Reduce stress, agitation, and anxiety
Soothe sore joints
Treat headaches and migraines
Alleviate side effects of chemotherapy
Ease discomforts of labor
Fight bacteria, virus, or fungus
Improve digestion
Boost immunity
Best Essential Oils for Your Bathroom
Many essential oils are associated with health benefits. Here's a list of our top 10 favorites and what they are typically used for:
Lavender: relieves stress
Chamomile (Roman or German): improves mood and relaxation
Lemon: aids digestion, mood, headaches, and more
Rose: improves mood and reduces anxiety
Ylang ylang: lowers depression and blood pressure
Sandalwood: calms nerves and helps with focus
Bergamot: reduces stress and improves skin conditions
Tea tree: fights infections and boosts immunity
Eucalyptus: relieves aches and pains
Frankincense: stimulates the immune system
How to Choose an Essential Oil Diffuser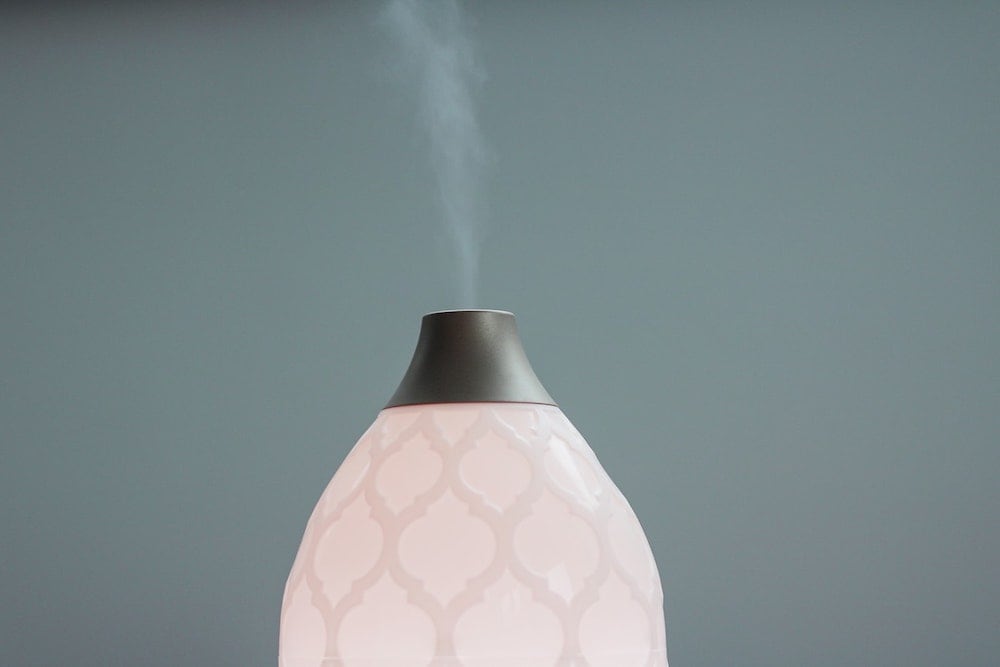 Essential oil diffusers are one of the most popular and safe ways to enjoy aromatherapy benefits. The most commonly used type is an ultrasonic diffuser, which uses ultrasonic waves and water to disperse essential oils into the air. When choosing the right ultrasonic diffuser for you, consider the size, shape, price, running time, material and features available.
How to Use an Essential Oil Diffuser
Once you've picked out the perfect aromatherapy diffuser for bath time, it's time to try it out. Luckily, ultrasonic essential oil diffusers are easy and quick to set up. Here's how:
Find a suitable spot. The best place to put your diffuser is on a solid, flat surface that is close to an electrical socket. Be sure to keep it away from direct sunlight or an open window/fan.
Fill up the tank. Add water up to the fill line so it doesn't overflow. We recommend using filtered water to avoid mineral buildup.
Add the essential oils. Choose your favorite scent and add as many drops as desired. For fun, blend two or three oils together to create a customized scent.
Adjust the settings. Ultrasonic essential oil diffusers can be tailored to your preferences. Experiment with the settings to create the perfect bath experience. How about colored lights to set a relaxing mood?
Start relaxing in the ultimate walk-in bath today.
Contact Us