Pamper Mom with a Home Spa Day for Mother's Day
Mother's Day is the perfect occasion to celebrate your mom for all she does, and nothing says "Thank you" to a mom like a day of relaxation and pampering.
Give your mom the gift of self-care and wellness by treating her to a spa-like bathing experience on her special day (and beyond). She'll appreciate the well-deserved me-time to sit back and unwind during a long, luxurious soak.
To show your mom just how much she means to you, roll out the red carpet in the bathroom with these 5 acts of love.
Create a Relaxing Playlist Made Just for Her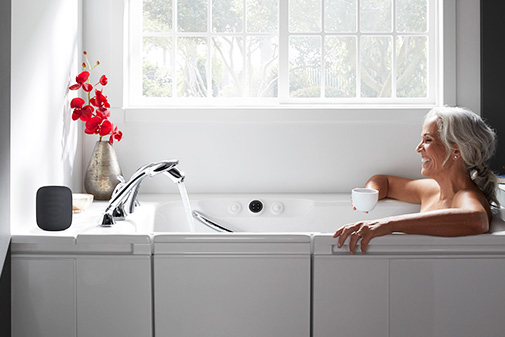 Transport your mom to a serene oasis with a calming playlist curated with her favorite songs. Looking for inspiration? This bathtime playlist excellently blends tracks that are both relaxing and uplifting, perfect for tuning out all distractions while reclining against a heated backrest.
Make Your Mom a Beverage to Sip As She Soaks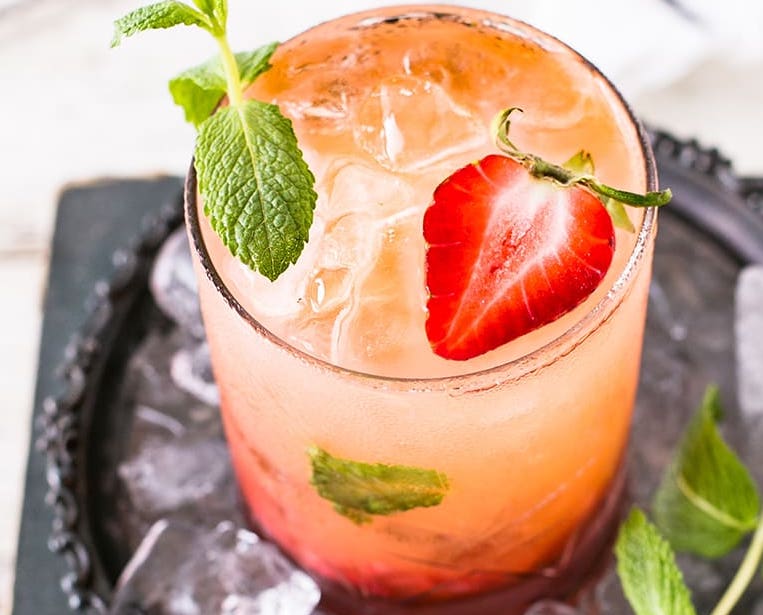 Greet your mom with a refreshing beverage made with love. With a few delicious ingredients, you can treat her to an herbal tea, fruit-infused spritzer or mood-boosting smoothie that'll awaken her taste buds while she's surrounded by bubbles.
Fill the Bathroom with Her Favorite Scents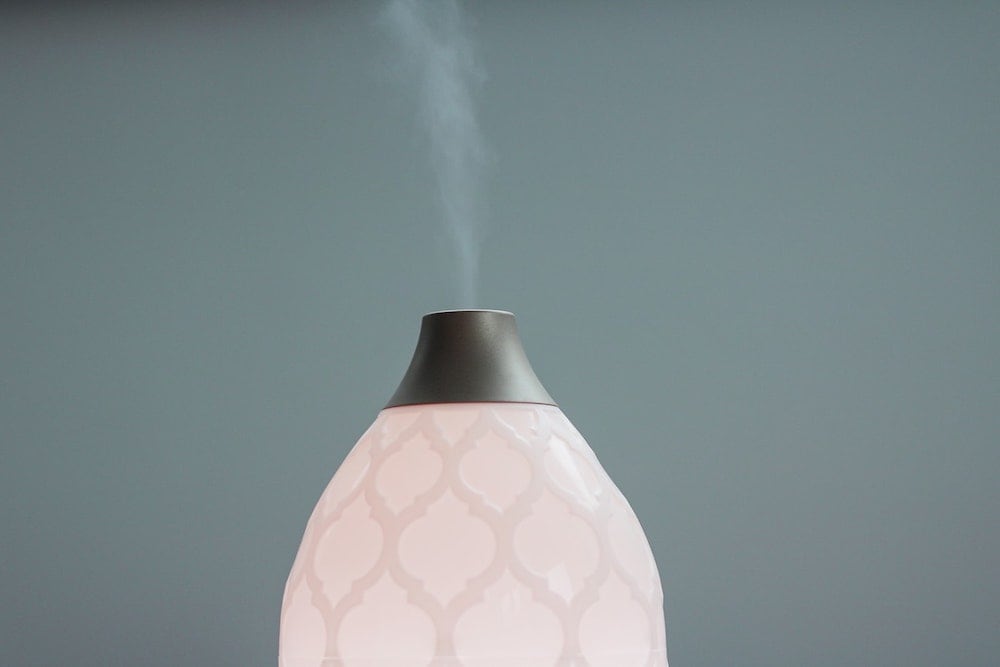 Enhance your mom's bathing experience with aromatherapy. Diffusing essential oils like lavender, lemon and eucalyptus create a tranquil spa environment and reduce stress. To help your mom reach total body relaxation, blend her favorite oils together for a personalized aroma or pair the diffuser with scented candles for a luxury spa feel.
Treat Mom Every Day With a KOHLER® Walk-In Bath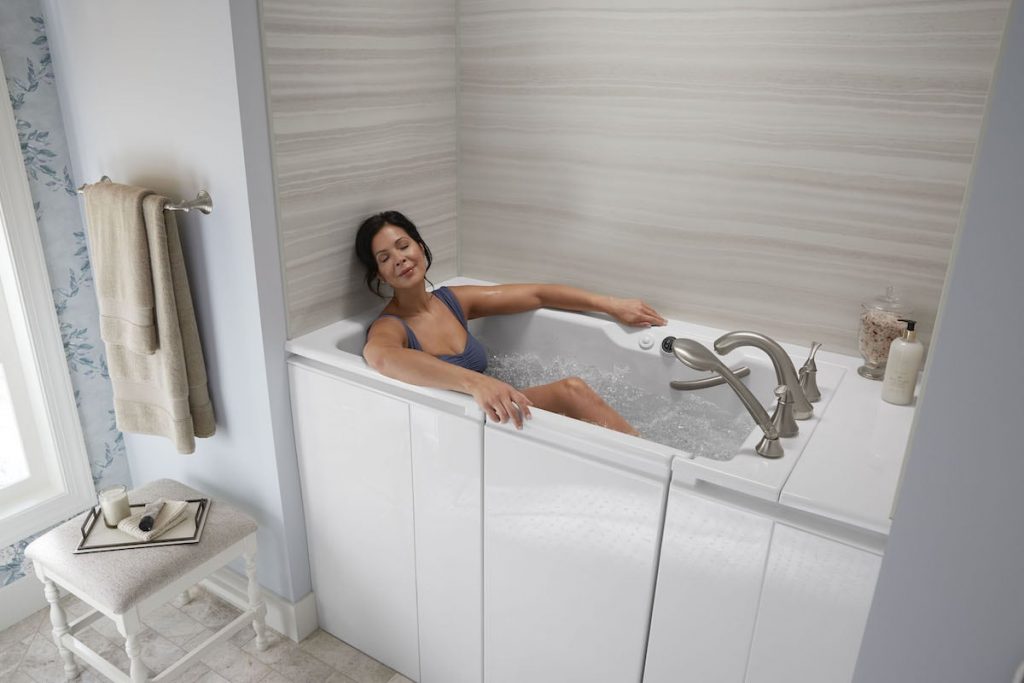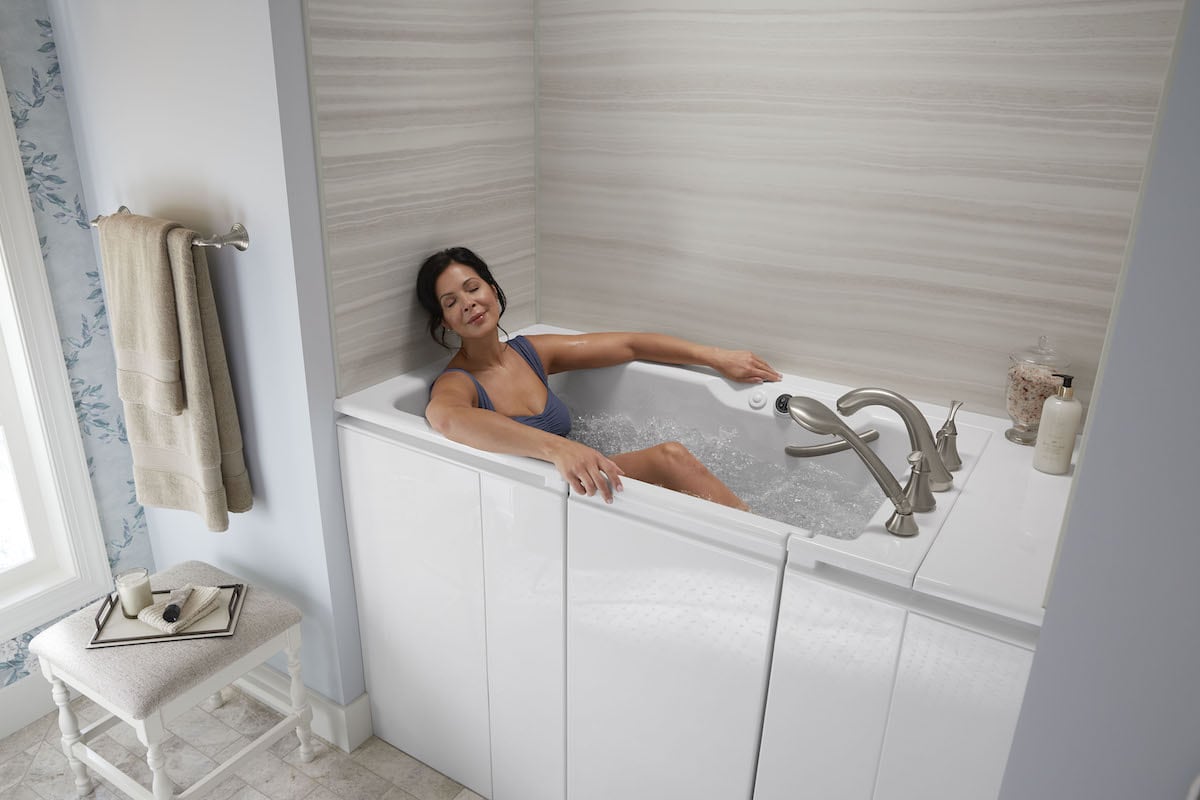 Moms give us so much of their time, focus and energy and deserve their own haven to recharge and reset. This Mother's Day, give her a gift that keeps on giving: a home spa. The KOHLER Walk-In Bath offers a lifetime of relaxation and peace of mind with an ultra-low step-in, whirlpool jets, a convenient handshower and many more safety and comfort features.
For more ways to pamper your mom, explore other sweet bathing rituals that bring the spa home.