Remove These 4 Things to Help Declutter Your Bathroom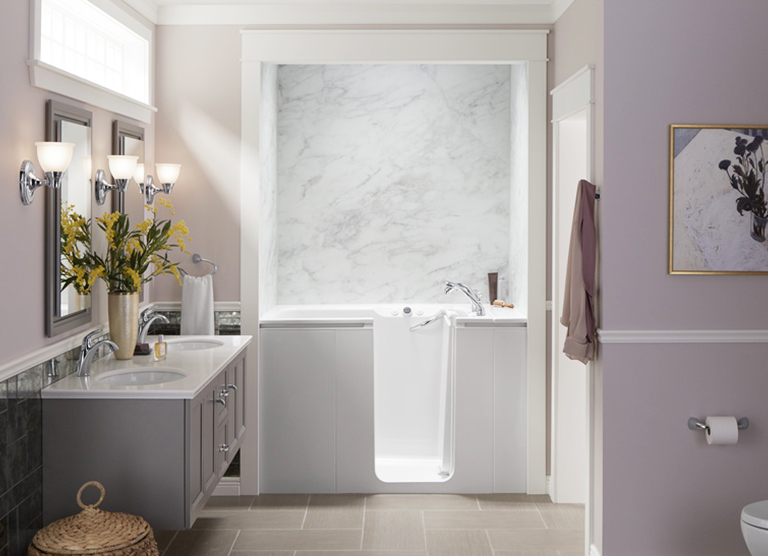 If your bathroom is starting to feel overstocked and chaotic, it's time for a good decluttering! Taking inventory and getting rid of items that are past their prime or never used will help you create a much more functional and calming space. Once you're done, you'll feel more zen and be able to truly enjoy your bathroom.
Discover the four things you can ditch from your bathroom right now to free up storage space for things you actually use.
1. Expired Personal Care Products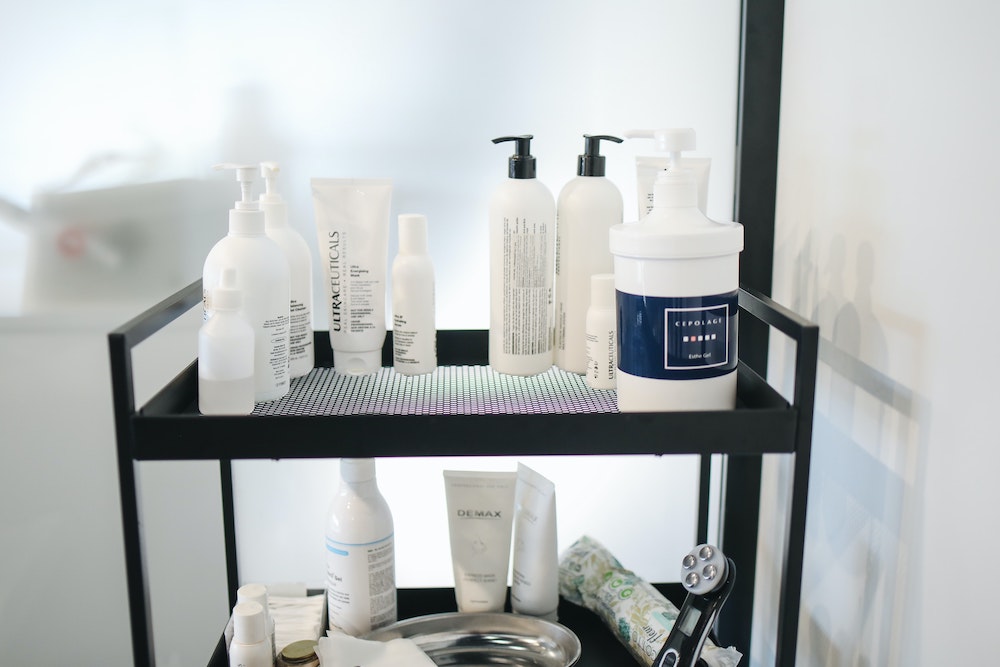 Expired medicine, makeup and personal care products can lurk in your drawers and take up precious counter space needed for items you use daily.
Over time, cosmetics can break down and collect germs, which may cause inconsistent color and application and put you at a greater risk for infection or irritation. This makes it especially important to toss these products when they go bad.
To help you know how long you should keep your toiletries, we've listed the typical shelf life of common bathroom products below:
Makeup
lipstick  |  18–24 months
foundation & concealer  |  12–18 months
mascara & liquid eyeliner |  3–6 months
Personal Care
toothbrush |  3 months
skincare |  12 months
loofahs |  3-4 weeks
nail polish |  12 months
perfume |  3-5 years
2. Duplicate Travel-Size Toiletries
It's smart to double up on mini toiletries in case you run out and need a backup quickly. Plus, who can resist taking home the free bottles of shampoo and conditioner when they stay at a hotel?
Unfortunately, your collection of travel-size bottles can quickly overtake your bathroom drawer or cabinet space if you don't purge every once in a while.
You could move duplicate products to a guest bathroom to help make overnight visitors feel welcome. Although if most of your containers are half empty, you may want to just toss them. In the future, consider buying reusable bottles and filling them with your own shampoo, body wash and lotions to reduce the clutter.
3. Products You Don't Use or Like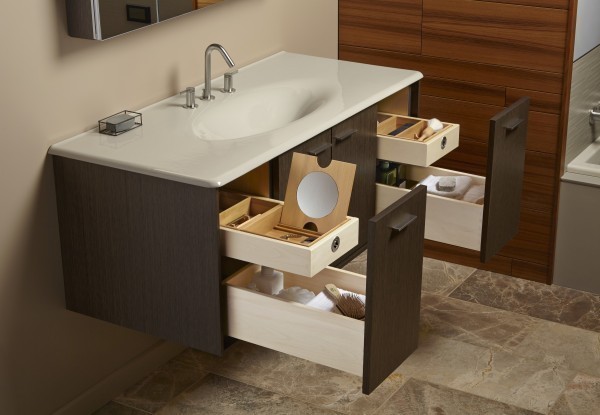 Throwing things away can be really hard, even if they're products you have no desire to use again (maybe it was expensive or a gift). A good rule of thumb is if you haven't used it within the last three months, get rid of it. Don't let that unwanted hand lotion or broken hairdryer sit on your counter or in your drawer indefinitely and take up valuable real estate.
For items that you just can't part with, try separating them into everyday and special occasion piles. Make sure products you use daily are easy to reach on the vanity counter and put those used infrequently under the sink or in a bathroom cabinet.
4. Excess Packaging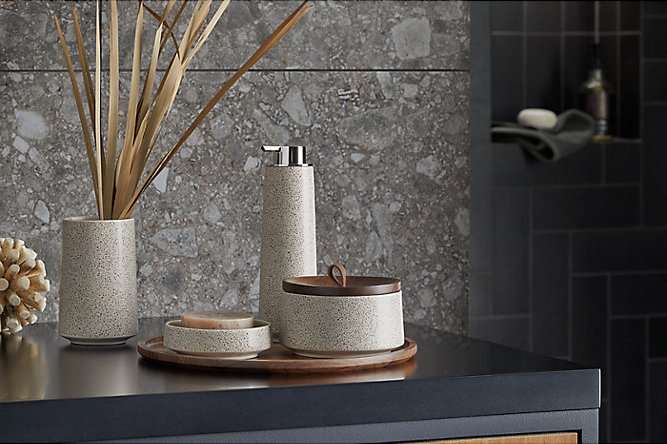 Save space by taking items out of their original bulky packaging and storing them in a small decorative jar. This solution works great for loose items like cotton swabs, cotton balls, hair ties and bobby pins. If you display them on the counter, choose a holder that matches your bathroom style.
To free up your area even more, combine any partially used products like shampoo or body wash into one bottle, and then recycle the empty one.
Declutter, Then Relax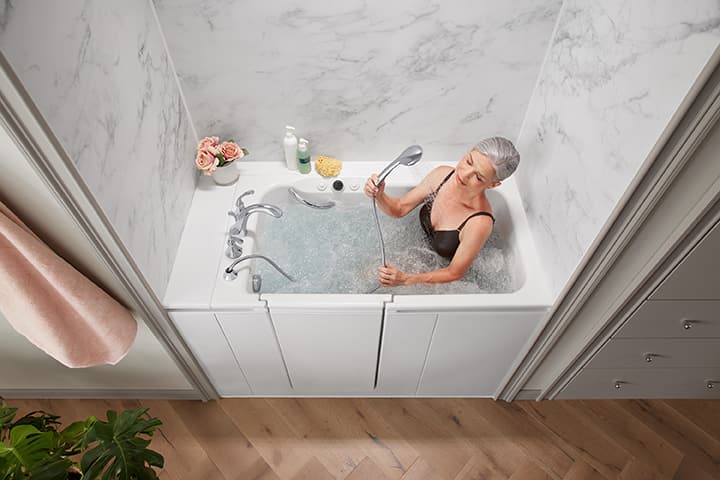 Once your area is clutter-free, take your relaxation to the next level with a spa-like bathing experience. The KOHLER® Walk-In Bath is designed to help you bathe safely and comfortably, featuring one of the lowest step-ins on the market, soothing hydrotherapy jets and a convenient handshower. Discover total bath bliss today.