Chromotherapy Series: Purple Bathroom Decor & Design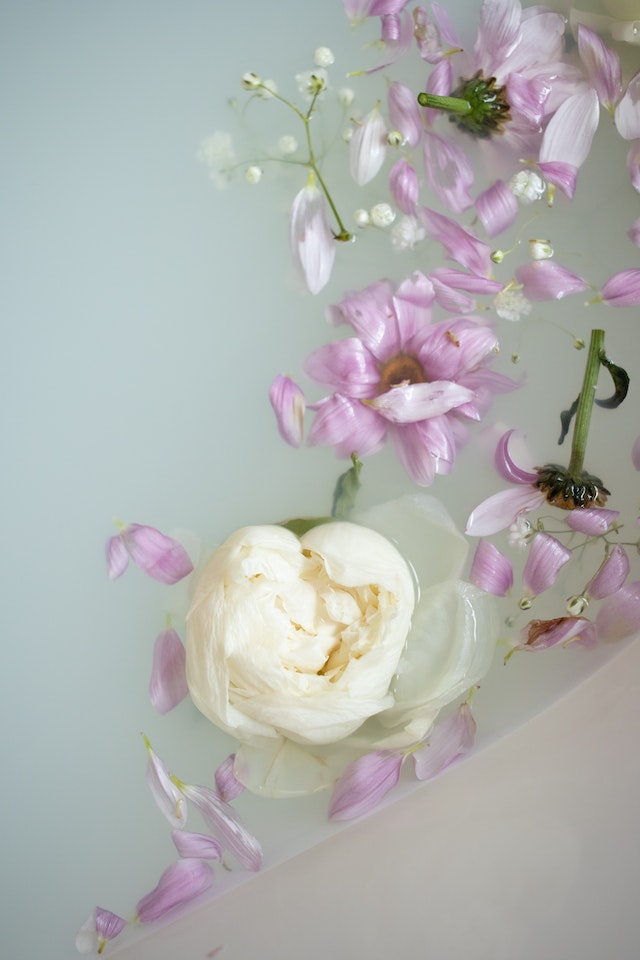 Chromotherapy Series: Purple—The color of creativity & wisdom. Sparks the imagination. 
Purple Decor & Design Tips
In times long past, purple was the rarest color of dyes available since it wasn't often found in nature. It was an expensive color choice that only the very well-off—like royalty—could afford. That's why, to this day, purple is associated with a sense of majesty and rarity. Let's explore how you can use this color to inspire your imagination and uplift yourself. 
Purple is a complex color, with shades ranging from dark and moody (like eggplant) to sweetly simple (like lavender). Your bathroom's feel changes entirely based on whether you want that more mature feel with a darker shade or a lighthearted, airy room with a lighter shade. 
Purple can feel quite formal, depending on your choice of decor. If you want a more playful space, look for patterned decor choices. Geometric tiles or a patterned rug can add a modern, casual feel. 
Want to embrace that formal style? Look for pretty floral patterns for your towels and accent decor, and add metallic silver or bright white touches to your bathroom accessories like toothbrush holders and soap dishes.
Purple Walk-in Tub Lights for Chromotherapy
In terms of chromotherapy (also known as light therapy), purple is a cool color that brings a soothing, gentle light. It may promote your feelings of creativity, so it's excellent for an early-morning soak before you engage in an art project or get crafty. It also works for an evening soak, promoting thoughtful indulgence in a daydream or two. Unlike many colors, purple is a versatile color we'd recommend using in chromotherapy at any time of day!  
Lilac—Fragile Florals
Lilac is an excellent choice for adding cool-toned florals for a touch of spring year-round. Whether or not you choose to use flower patterns, lilac as a color evokes early spring and a more natural feel than just about any other shade of purple.
Dark Purple—Mature Drama
Darker shades of purple play up its dramatic, luxurious nature. If you're looking for a formal yet striking look in your bathroom, dark purple is the way to go. Whether that's committing to dark purple paint on the walls or as simple as adding a dark purple rug or two, with a color like this, it's best to go big.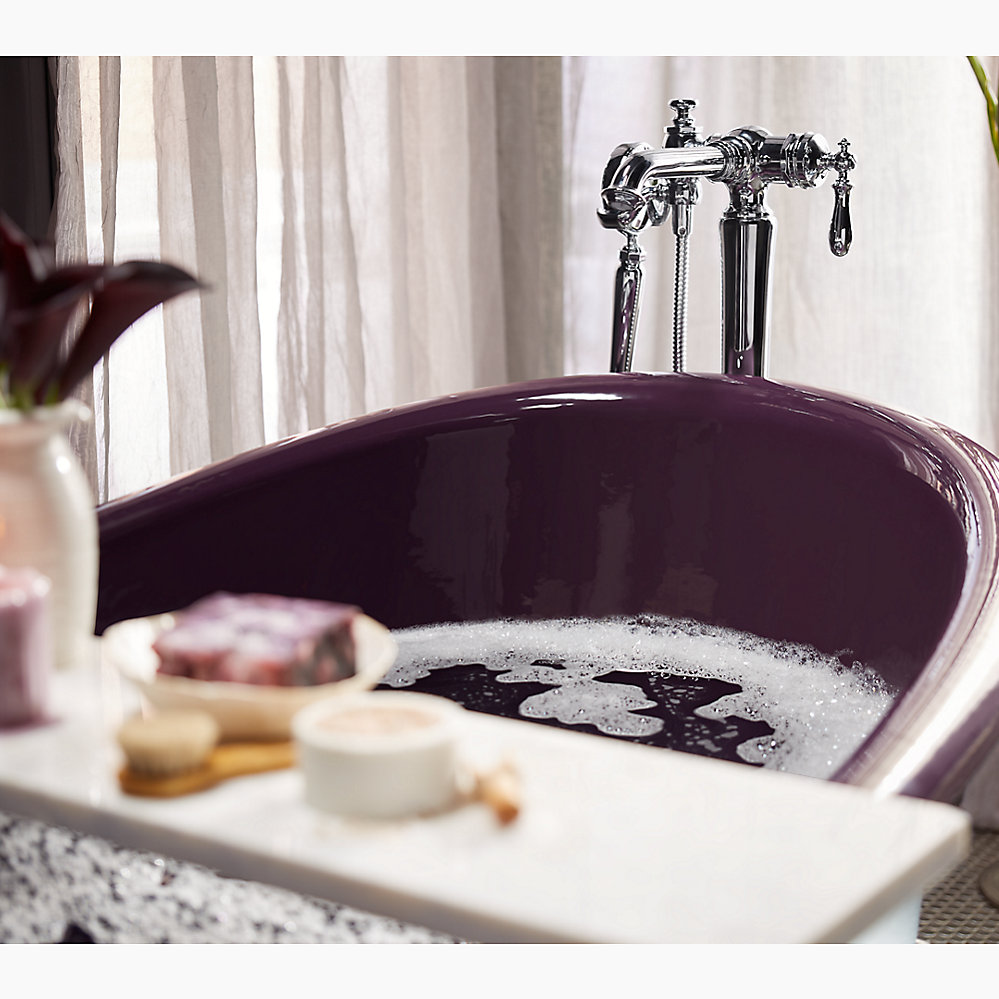 Light Purple—Playful & Pretty
Light purple is a dreamy choice for the bathroom. Purple, a complex color with many associations, also brings to mind spirituality. That's definitely apropos with a light purple palette in your bathroom. It's a wonderful way to start your day or end on a tranquil note.
Purple & Black—Sophisticated Edge
An edgy, modern palate, purple and black combine to create a starkly gothic bathroom. It's a powerful choice that can be overwhelming if you don't choose your colors and placement wisely, but when done well, it can be a sleek, enviably beautiful aesthetic. 
Purple & White—Traditional Elegance
A direct contrast to the above in just about every way, purple and white can be a deeply traditional color palate. Though you'll find it in more traditional setups, it's still an unexpected choice, with purple adding intrigue into the mix. It's also a versatile look, transitioning to a more contemporary style with ease.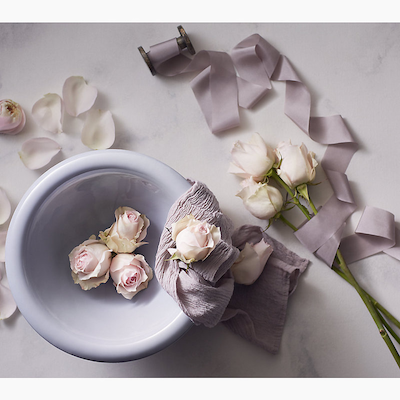 Invite Creativity Into Your Home
Bring inspiration into your daily routine with plenty of purple in your bathroom—and add a KOHLER® Walk-In Bath to soothe your senses at the start or end of your days. 
Interesting in learning more about light therapy or how different colors affect your mood? Read on with our intro to chromotherapy blog or any of our blogs in the Chromotherapy Series.