5 Tips For Creating An Ergonomic Bathroom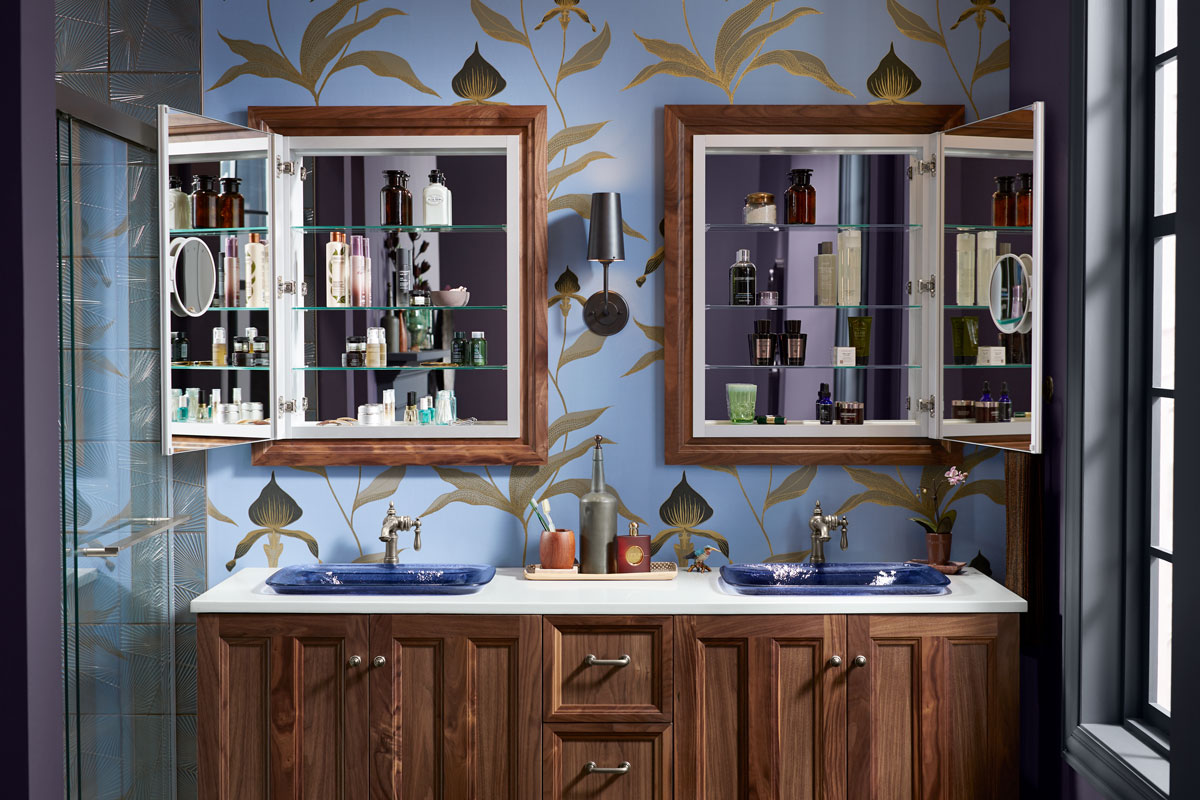 Remodeling your home can be a big undertaking, especially if you're designing for the future. What works in your bathroom today may not be the safest or most comfortable option for your needs down the road. If you want to live in your home for years to come, it's a good idea to start with updating your bathroom to create an environment that is both safe and stylish.
To ensure that your bathroom minimizes safety risks while catering to your comfort needs, no matter your age, follow these ergonomic design tips.
1. Separate Wet and Dry Spaces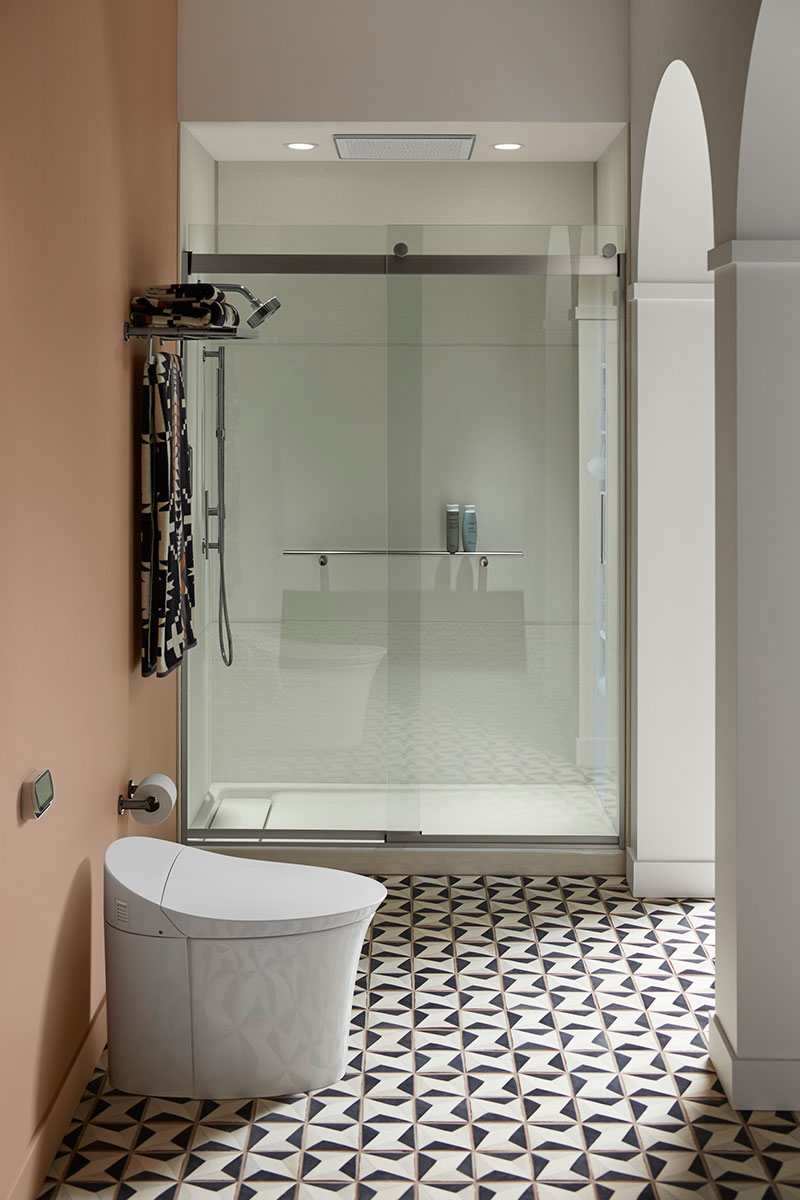 Clear demarcations between wet and dry spaces in your bathroom can help keep flooring and appliances clean and dry. Contain your wet space with shower doors or a curtain, glass partitions or other dividers to prevent water from splashing or collecting in spaces that may be hazardous or prone to mold.
2. Install Appliances at a Comfortable Height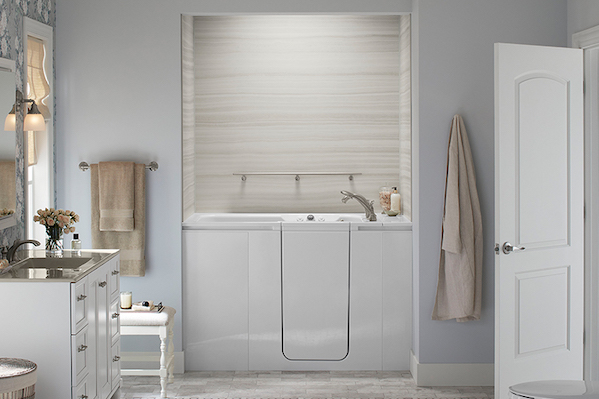 Ergonomic design acknowledges the way our bodies interact with a space. In a bathroom, this means installing toilets, sinks, mirrors, and cabinetry at heights that are easily accessible and reduce strain on our bodies. Measure the space between appliances as well as the height at which they will be positioned to allow for your body's natural movements. You can also install appliances designed to accommodate varying ranges of body motion, like a walk-in shower or the KOHLER® Walk-In Bath, which has one of the lowest step-ins in the industry. Limiting the amount your body will have to bend, raise or lower is especially important if you're planning to age in place.
3. Include All Necessary Light Fixtures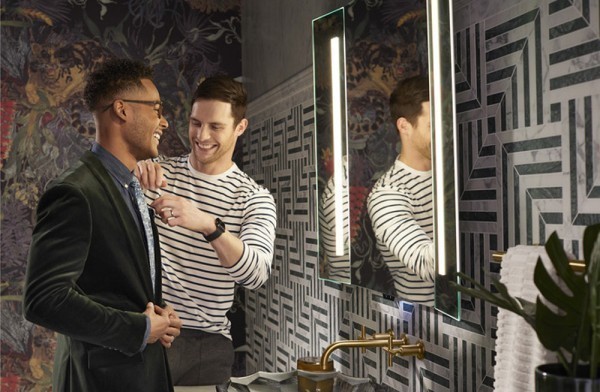 Bathrooms require light sources with varying output and energy ranges depending on their placement. To accommodate specific tasks like shaving and cosmetic application, install high-output light fixtures above sinks and vanities. To establish ambience for relaxing baths at the end of long workdays or invigorating early morning showers, install light fixtures with dimmers over bathing spaces. It's also important to position light switches away from spaces that may collect water.
4. Replace Deep Cupboards With Rolling Drawers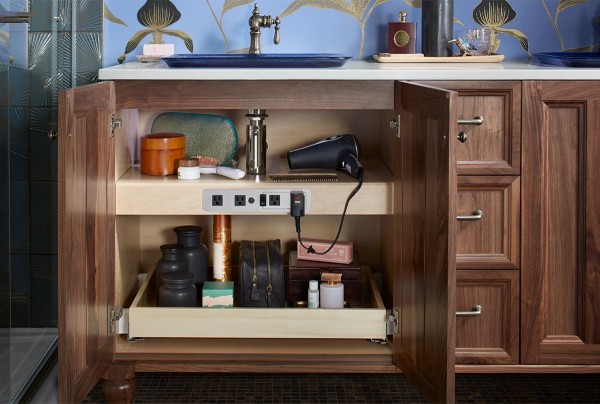 Avoid rifling through stockpiled items in dark cabinets by installing drawers on a rolling track instead. These drawers can be opened and closed with little effort and will reveal all organized contents at once. You can customize the depth of each drawer, as well as the material used to build them (as long as it can withstand the humidity typical of bathrooms). You may also want to install drawers that are accessible through limited bending or lowering of the body.
5. Keep Ease of Cleaning in Mind When Installing Appliances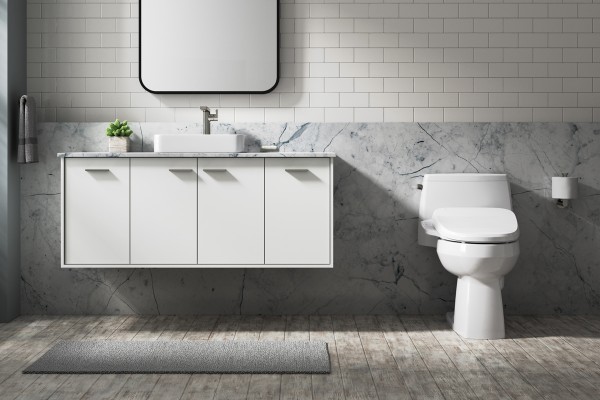 The heat and humidity commonly found in bathrooms offer the perfect environment for germs and mold to grow unless consistently cleaned or allowed to thoroughly dry. Installing appliances at heights that allow for accessible cleaning above and below them can help keep your bathroom free of bacteria. It's also important to properly ventilate the area to release excess moisture after a hot bath or shower.
Design An Ergonomic Bathroom with KOHLER
Form meets function with the KOHLER Walk-In Bath, a sleek, safety-focused addition to your new ergonomic bathroom. If you're interested in learning more about how KOHLER products can help you remain independent in your own home, request a free consultation today.