How to Enjoy a Refreshing Bath in Every Season
Taking a bath can be an incredibly relaxing experience. It can help us wash away stress and unwind from the day. But did you know that the recommended bathing frequency and temperature can depend on the season? Find out how environmental conditions can affect your bathing routine, so you can keep your skin feeling healthy, hydrated and glowing all year round.
Spring Bathing
As temperatures rise, the ideal bath temperature is lukewarm water (90°F-105°F or 32°-40°C) instead of hot. Hot water can strip away natural oils essential for keeping your skin hydrated, so stick with warm or cooler temperatures when possible.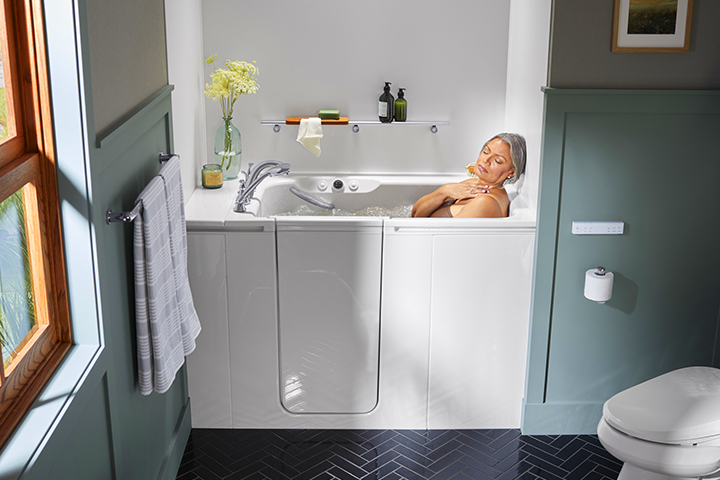 Cadence: Every Other Day
How often you bathe depends on personal preference, lifestyle, and physical activity. Generally, it is recommended to take a bath or shower every other day to maintain good hygiene without drying out your skin. However, if you take part in outdoor activities such as gardening or sports, you may want to increase your bathing frequency.
Tips for Your Spring Bath Routine
When selecting soap and other bath products, look for natural ingredients like aloe vera or honey, which will help provide moisture while gently cleansing away dirt and sweat.
Summer Bathing
During the summer months, take shorter baths or showers with cooler temperatures. Hotter weather means your body is already warmer, so hot water could lead to feeling overheated afterward. Instead, opt for lukewarm temperatures and keep your bath short—aim for ten minutes or fewer. This will leave you feeling refreshed and energized without causing any discomfort.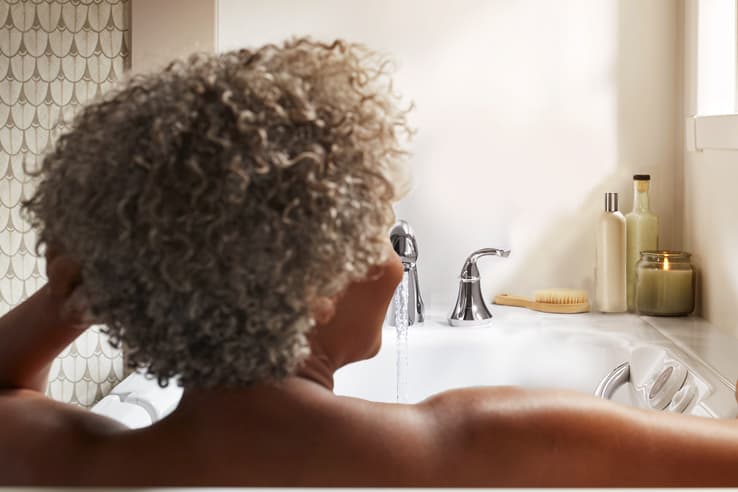 Cadence: Once a Day
With the extra sunshine summer brings, you'll likely spend more time outside in the heat, which is the prime climate for bacteria to thrive. To prevent body odor and wash off any sunscreen residue, you should bathe once a day.
Tips for Your Summer Bath Routine
Switch out heavier soaps and lotions for lighter formulas that won't clog your pores or cause breakouts due to sweat and excess oil production. Natural ingredients like chamomile and lavender are great for helping cool the skin down while providing gentle moisturization.
Fall Bathing
As fall arrives, you'll want to transition into warmer bath temperatures again—but don't go overboard. Try taking shorter baths or showers instead of longer ones, so you'll keep warm without subjecting yourself to scalding water.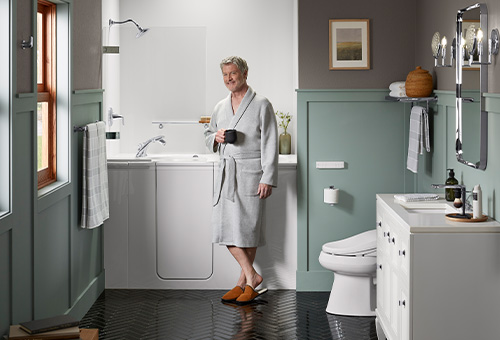 Cadence: Two or Three Times Per Week
As fall approaches and temperatures drop, it's time to reassess your bathing habits again. Depending on where you live, this may mean going down to two baths per week or sticking with three if you still need it due to outdoor activities or hobbies.
Tips for Your Fall Bath Routine
Look for moisturizing cleansers with ingredients like oatmeal to soothe dry skin and body lotions with natural oils such as coconut oil to lock in moisture without feeling heavy.
Winter Bathing
When colder weather hits, indulge in a longer shower (up to 15 minutes) at higher temperatures (around 104°F) to fight off the chill. Warm baths or showers are beneficial during cold months because they help open pores for a clear, healthy complexion and boost your immune system.
Cadence: Twice Per Week
Depending on your level of activity or hobbies outside of the house, you may be able to bathe only twice a week. This allows you to keep clean without irritating your skin and hair when it's most susceptible to overdrying.
Tips for Your Winter Bath Routine
Focus on using gentle cleansers specifically designed for sensitive skin, as colder weather can lead to dryness and irritation of existing conditions like eczema or psoriasis if not cared for properly. For added protection against flaky skin, try using a thick body butter after bathing. It won't feel heavy or sticky but will leave behind a protective barrier between your skin and the chillier air outside.
A Walk-In Bath for All Seasons
As the seasons change, so should your bathing routine. With the KOHLER® Walk-In Bath, you can stay in the home you love with a safer, spa-like bath that enhances your independence and relaxation all year long. An ultra-low step-in, soothing hydrotherapy jets, heated backrest and Shower Package combine to create a delightful bathing experience you'll enjoy for a lifetime.