Exclusive New Kohler Technology Drains Up To 4X Faster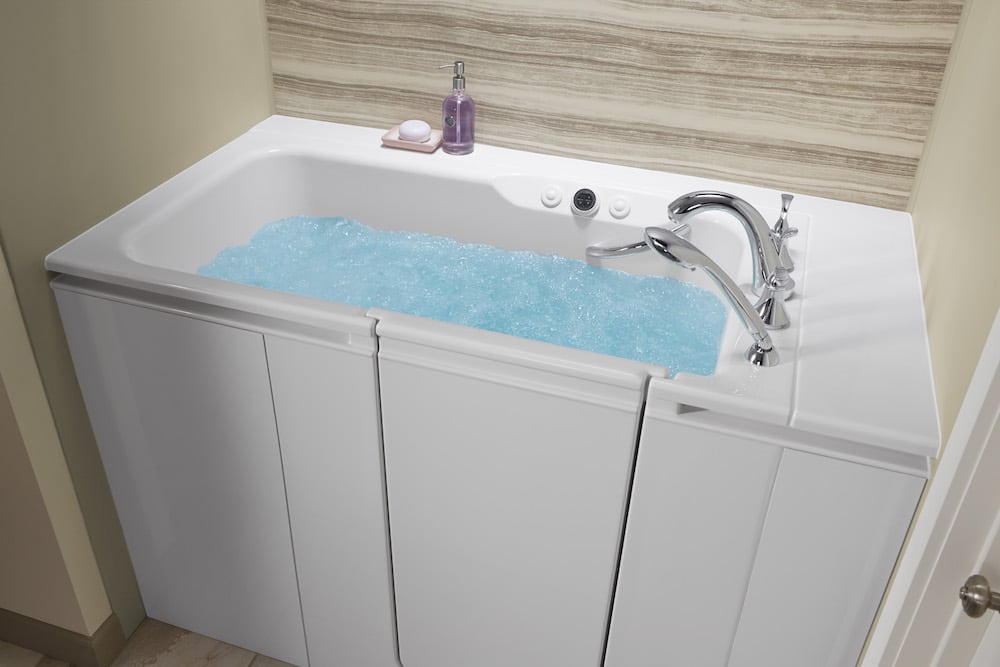 Kohler is excited to announce another engineering advancement that makes soaking in the Walk-In Bath an even better experience! Now up to 4 times faster than before, the new drain technology minimizes wait time and increases your comfort.*
New & Improved Design
Kohler's expert product designers and engineers redesigned the unique drain system to improve drainage by 20%. We updated parts of the drain to allow for faster water flow and easier installation.
Key Features
Every feature of the Fast-Drain Technology is crafted with your comfort in mind. An accessible lever allows you to operate the drain with ease, and the ergonomic bath design prevents standing water.
In tandem with other comfort features, the new draining system will enhance your bathing experience. As your bath fills and drains, use the Bask® heated backrest to keep your back, shoulders and neck warm and the multifunction handshower to massage the body with a variety of sprays.
The redesigned drain technology helps you make the most of bath time. Watch the video below to learn more about how the bath keeps you warm and comfortable from start to finish.
A Better Soak Awaits
With an improved quick-draining system, the KOHLER® Walk-In Bath ensures speedy and consistent filling and draining so you can spend more time soaking and less time waiting for complete comfort.
*Actual fill and drain times may vary.