Professional Tub Installation vs. DIY: What You Need To Know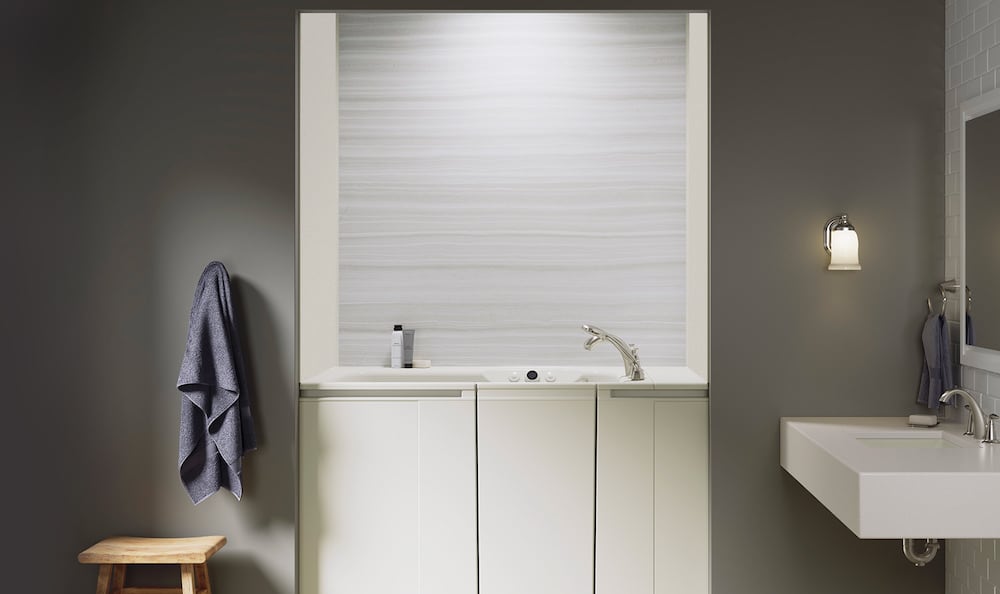 It's the age-old question asked before every home improvement project: should I trust a professional to complete the installation or just do it myself? 
For many basic projects, DIY is a challenging and fun option. You can show off your handiness while saving time and money. In contrast, projects that require more advanced knowledge or skill sets than you possess should be done by a professional. 
Walk-in tub installation usually falls under the latter category. However, not all bathtub companies provide professional installation services, so you should ensure the one you choose does.
Read on to learn why letting a professional install your new walk-in tub is preferable to doing it yourself.
Expertise
For the typical handy homeowner, do-it-yourself home repairs and minor renovations are just another weekend project. You don your "contractor" hat and roll up your sleeves to get it done. In the process, you gain new skills as well as confidence and a sense of self-accomplishment.
However, some projects are best left to the professionals, especially those that require industry knowledge and technical skills such as installing a walk-in tub.
When you purchase a KOHLER® Walk-In Bath, a Kohler-trained and certified installer will oversee the entire installation process to provide a stress-free experience. Your Kohler Partner will precisely fit your new bathtub in the footprint of your old one, handle all the plumbing and electrical work, test the bath and all its features and show you how it works.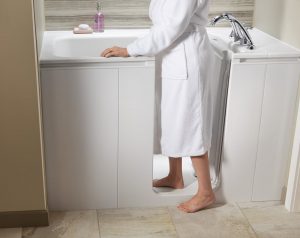 With Kohler, you won't even have to lift a finger—not to mention, you'll have peace of mind knowing a professional will get the job done right. In addition, when your walk-in bath is installed by a Kohler specialist, your tub is backed by our Limited Lifetime Warranty. You don't get this level of protection if you DIY.
Time
Your time is valuable, and it takes effort to find and vet your own contractor to install your new walk-in tub. Plus, the last thing you want to spend your time on is fixing mistakes that could have been avoided if you opted for an experienced professional. With projects that require electrical and plumbing know-how, improper work can end with disastrous results and delay the job. 
Prevent setbacks when you trust a professional to install your new walk-in bathtub. KOHLER Walk-In Baths are installed by only the most skilled workers that are vetted and trained by Kohler so you don't have to waste time finding the best contractor—we do that for you.
Such expertise enables your specialist to install your new walk-in tub in as little as one day with minimal disruption to your life. They even take your old bathtub away and leave the work area neat, saving you the hassle of cleanup. More importantly, they complete the job right the first time so time-consuming (and costly) complications are averted.
Cost
DIY can be a cost-effective option for most basic projects—you can avoid pricey quotes and save on labor. However, professional installation is recommended for a walk-in tub due to the advanced skill set needed to configure the electrical wiring and plumbing. Mistakes don't only add time to the project but also increase the bottom line to fix them.
The beauty of purchasing a KOHLER Walk-In Bath is you receive a free quote during your at-home consultation, which includes the exact cost down to the penny—our Promise to you. Appreciate the expertise of our KOHLER Authorized Dealers, and let them take care of everything while you sit back.
Walk-in tubs are best installed by professionals. That's why KOHLER trains only the most skilled installers to become a KOHLER Authorized Dealer. Learn more about our installation process.