Walk-In Tubs Are Not Just For Seniors: Are They Right For You?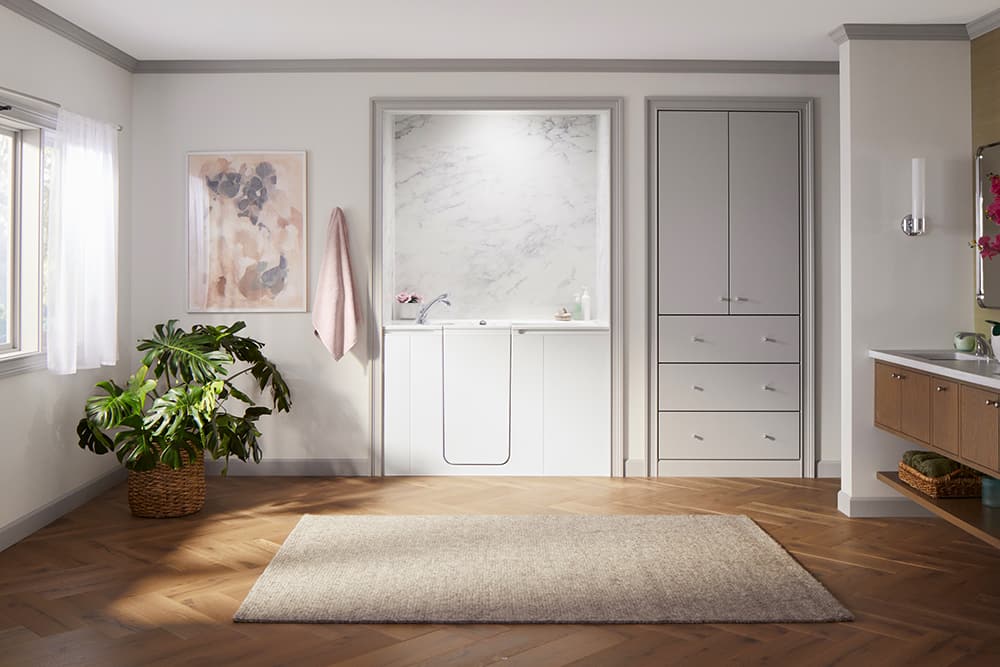 While walk-in baths may be more familiar to older adults seeking a safer at-home bathing experience, they are actually designed for total body relaxation and recovery, no matter your age. With safety and comfort features engineered to maximize its restorative benefits, the KOHLER® Walk-In Bath is perfect for bathers (and caretakers) of a range of mobilities and lifestyles.
People Recovering From Injuries or Surgeries
Walk-in baths offer relief for tense and sore muscles as well as significant bodily pain and injury. For bathers recovering from extensive injuries or reparative surgeries, the bath's safety features may be necessary to protect the healing body from further damage.
When in recovery, a body may have a more limited range of mobility. For bathers who have recently suffered an injury to a leg, or perhaps undergone knee replacement surgery, getting into a traditional bath could be difficult—or even impossible. At only three inches high, the Walk-In Bath's ultra-low step-in makes entering the bath safe and accessible, requiring limited leg lifting or bending. And a grab bar inside the bath and an indented handrail along the bath's rim allow for safer movements while bathing. With the Walk-In Bath, you can heal at home.
Pregnant Women
Pregnancy can be hard on the body, sometimes leading to strained muscles, swollen feet and back pain due to compensating for a growing belly. Pregnant women may find relief in some of the Walk-In Bath's comfort features, including the heated backrest, wide seat and handshower. 
Relaxing against the heated backrest can remove the tension from overburdened necks, shoulders and backs while providing a much-needed opportunity for an expectant mother to recline in a supportive position. The extra-wide seat allows for space to adjust to whatever position is most comfortable without feeling confined. And the hydrotherapeutic whirlpool jets massage the tender, tired feet and legs of pregnant women.
Caregivers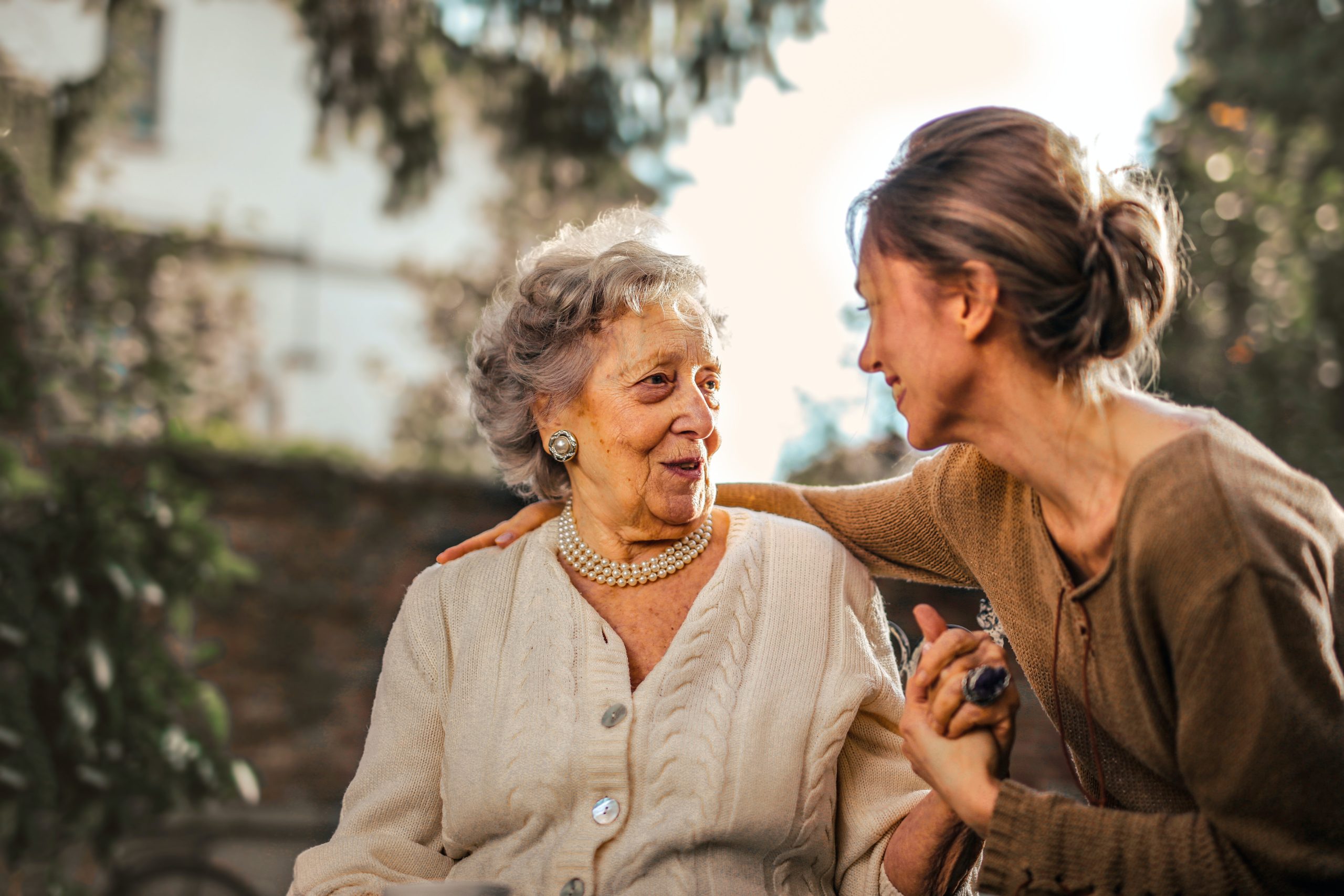 Caregivers of both young and old loved ones know that bath time can be hard work. With traditional tubs, keeping the bather safe from entry to exit requires constant attention. And making sure they are thoroughly cleaned can involve reaching and bending across the tub, potentially risking caregiver injury. But the KOHLER Walk-In Bath can bring caregivers peace of mind. The bath's built-in seat and hand rails help lower the risk of slipping while getting in and out of the bath, so caretakers can relax knowing their loved one is safe. Moreover, caregivers can use the multifunction handheld shower to wet and rinse their loved one's hard-to-reach areas without straining themselves. The Walk-In Bath makes bathing gentler on the body and the mind for both caregivers and their charges.
Step Into A Better Bathing Experience With KOHLER
With the KOHLER Walk-In Bath, bathing doesn't have to be stressful. No matter your age, lifestyle or mobility, you can enjoy safety and comfort in your own bathroom. To learn more about how you can benefit from a Walk-In Bath, request a free consultation today.