The Best Accessories To Enhance Your Bath Time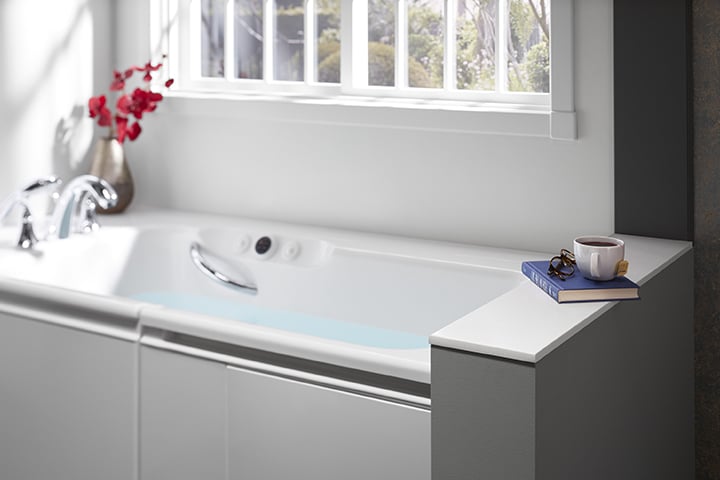 The right accessory can make all the difference when bathing. Whether it's just adding a personal touch or bringing in extra support, they help make your experience your own. 
With KOHLER® Walk-In Bath, the most essential features are always available. That's not to say there aren't other add-ons available for your unique needs and wants, though. These are the best accessories to improve every part of your bath routine.
Handrail
A safer space means a more relaxing one, too. Stylish handrails ensure support and stability throughout your soak. Just make sure they're custom-fitted for your needs. This way, from entering to exiting the bath, there's not a moment you won't feel secure.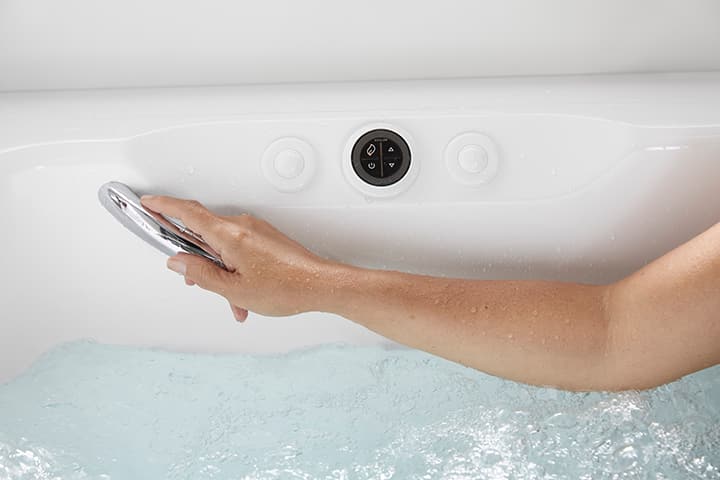 Hydrotherapy Jets
Hydrotherapy jets help make it easy to have a spa-like experience. While there are jet appliances that can hang over your tub via suction cups, for best results, get something that's built into your tub. 
Between the KOHLER Walk-In Bath's whirlpool hydrotherapy and BubbleMassage™ air jets, anyone can benefit. Each jet can be precisely positioned to target spots on your body with thousands of tiny, rejuvenating bubbles at the just-right pressure. So whether you want to target soreness in your back, legs or feet, or just relax in maximum comfort, it's the ideal option.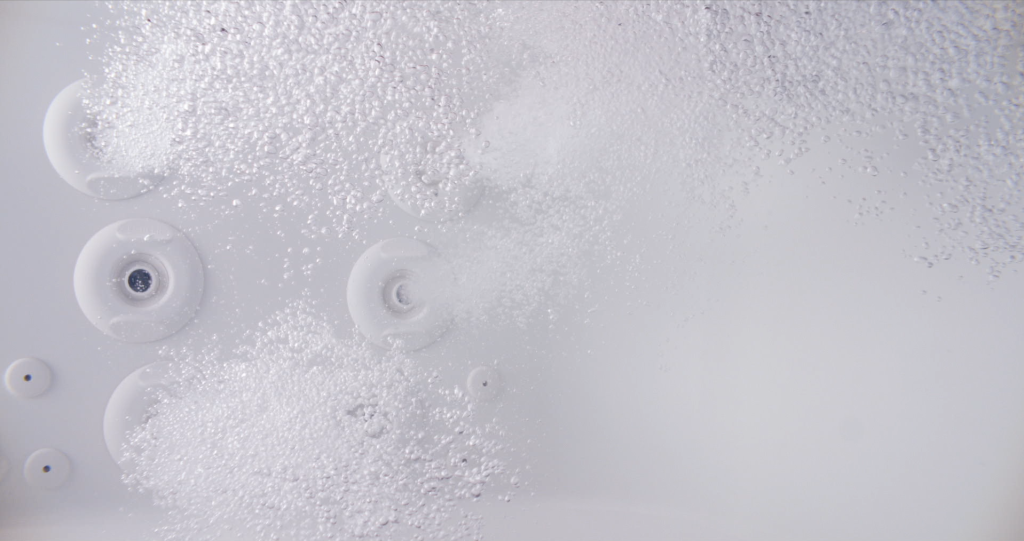 Backrest
There are many backrests and support pillows available for keeping comfortable. The KOHLER Walk-In Bath difference is built-in, energy-efficient backrest heating. This ensures maximum comfort and tension relief for your neck and back. It's adjustable via the handy control panel, which offers three distinct levels of heat.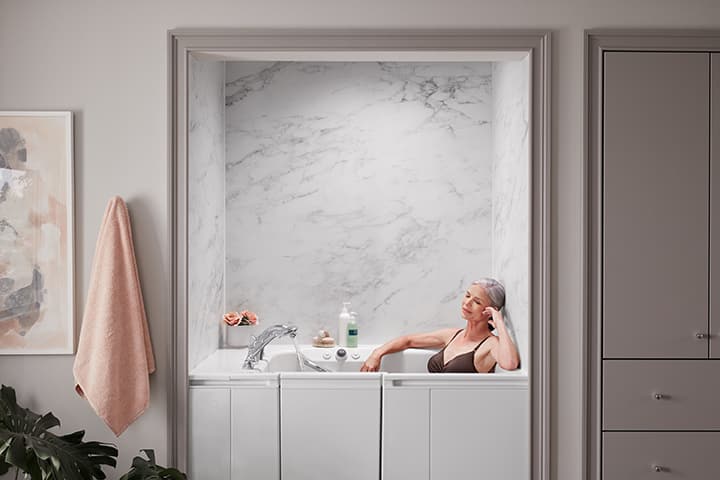 Handheld Showerhead
Forget straining and struggling with a static faucet. A moveable showerhead can keep things efficient and easy. The KOHLER Walk-In Bath features spray settings and ergonomic design to ensure just that. Even if you have limited mobility, you can enjoy an accessible experience.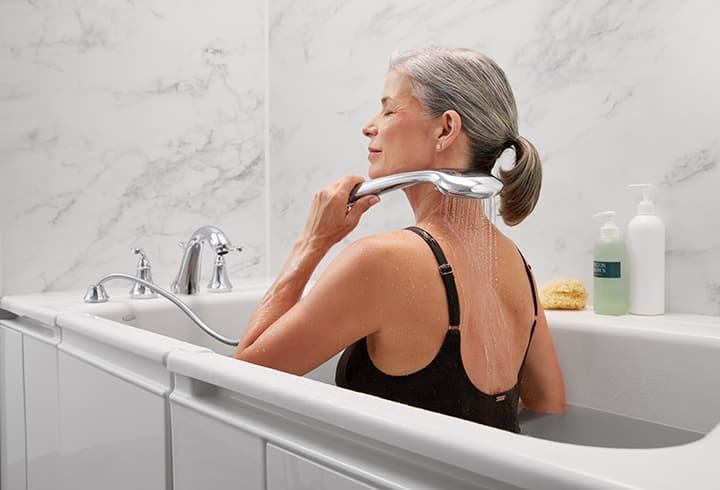 Bathroom Accessories
Enhance your bath time even more with the right bathroom accessories, from the ideal bath rug to towels. Here are even more options to consider. 
Bluetooth Speaker
The right sound can be transportive. As your bath takes you places, go even further with help from your favorite playlist. There are even waterproof speakers for a more immersive experience.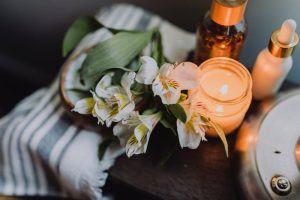 Candles
Lighting and scent can go a long way towards establishing a relaxing mood in the bathroom. Having some of your favorite candles to accent your experience can be great for a pick-me-up. Flameless candles also work great as a safer alternative.  
Towel Warmer
All good baths have to end. When they do, a towel warmer can make sure the transition is as cozy as possible. They can often keep bathrobes warm, too. 
Feel Supported To Relax and Recharge
With a KOHLER Walk-In Bath, you'll get relaxing soaks that were specially designed with you and your body in mind. Regardless of the accessories you incorporate, rest assured that it comes with comfort and safety built right in. 
Need help designing your dream bath experience? Contact us for a free consultation!
Accessorize your bath experience with KOHLER.
Contact us