How to Have Difficult Conversations on Aging in Place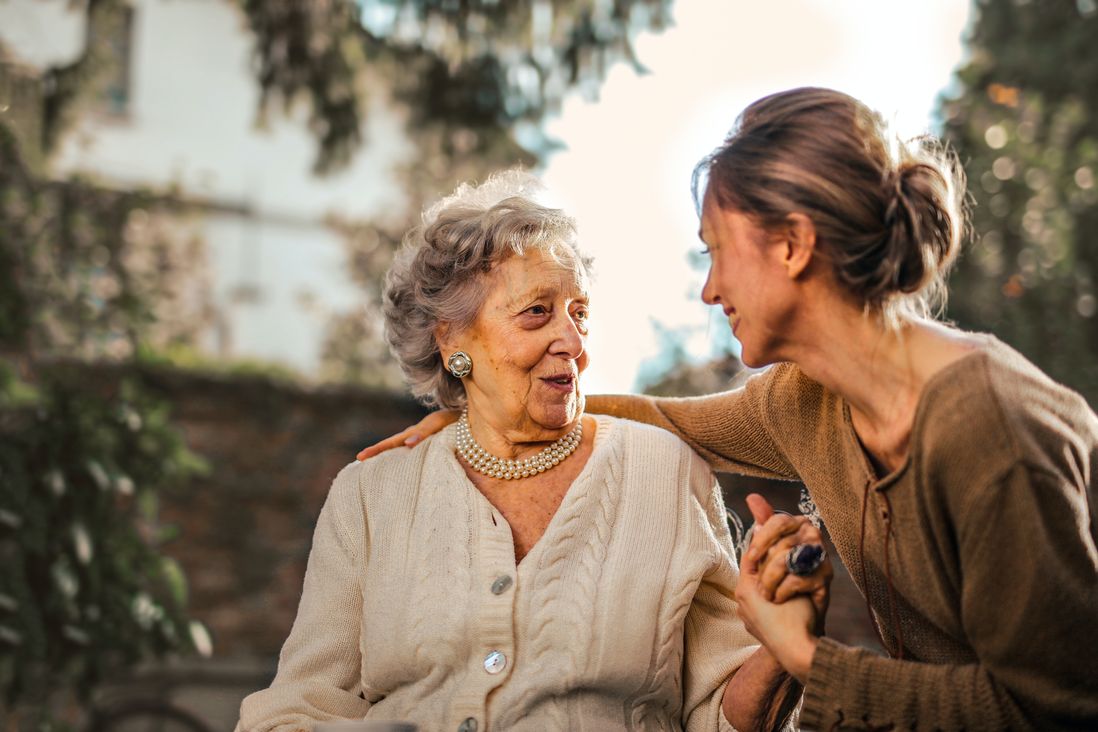 While aging in place maintains independence and dignity, it does, perhaps ironically, require a stronger support system to be put in place. Initiating the topic is hard, but the increasing popularity of safe living at home with community support as your parents grow older proves it's worth the effort! 
The initial conversation requires some forethought and delicacy. We'll outline the broad strokes on how you should start this conversation below.
Prepare Ahead of Time
When you're ready to have this talk with your parents, come prepared. Have this talk while relocation is still an option; in other words, while your parents are still capable of handling a big move if necessary. In case their current home or yours isn't suitable for renovations, moving while your parents are still in good health makes a world of a difference. Do research on local support or care options. It's also a good idea to make sure they've got healthcare providers in the area as well. 
Get your main points organized before you start the conversation too. It might be useful to write out an outline, especially if you have siblings or other family members who will be part of the conversation. Try to anticipate your parents' concerns and shape the conversation around them, not just what you think they should do.
Be Prepared to Listen
Undoubtedly, your parents will have their own opinions on the topic. It's their lives, after all! They know what will help them feel comfortable as they adapt to changes in lifestyle and ability levels. This is an open dialogue, so make sure you're going into it with flexibility in mind. 
Your parents may not be open to having more help. Listen to their concerns with an open mind and plenty of patience. It may take time for them to admit extra help is necessary, either now or down the road. Ask questions or for elaboration to learn more about why they feel the way they do. Good communication is key to helping you both feel satisfied with a solution down the road.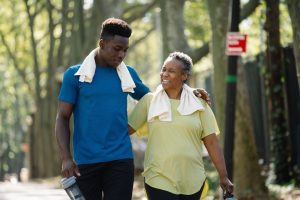 Consider Their Mindset and Perspective
If your parents are resistant to receiving extra help, be kind and understanding. There aren't any right or wrong choices here, just different options to help them navigate daily life as they age. You may both end up compromising on what you'd ideally choose. Your parents' health and happiness come first. 
Though your relationship with your parents may change as they age, don't step into a parental role yourself. It may be tempting to act as if you "know best," but being respectful and considerate of their opinions goes a long way.
Stick to Your Purpose
Don't belabor the point. Aging in place is a big, potentially scary topic. Your main concern should be helping your parents begin to make plans on navigating staying home through physical, mental or other lifestyle changes. This should be about feeling out how your parents respond to the idea. You can leave the details for later. 
Of course, if the talk goes well, you can outline a few ideas for aging in place together. There's no one way to have this discussion. 
Take Breaks as Needed
If the talk goes off-track or turns into an argument, it's completely acceptable to pick it back up at another time. Plan to have the conversation in a quiet, calm environment to reduce outside friction from the start. However, the nature of the topic may understandably upset your parents. Go in with a kind, understanding perspective, and allow time for breaks or even resume on a different day if needed. Cooling-off time will help everyone. 
An easy way to help reduce conflict is to use "I" statements. For example, instead of saying, "You won't listen to what I'm saying," try saying, "I don't feel like I'm being heard." This automatically reframes the sentence into a statement instead of an accusation.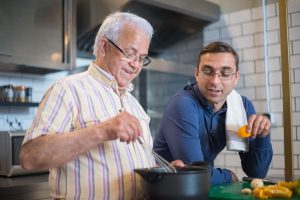 If Things Go Well: Discuss Next Steps
Whether your next steps include outlining a care plan with an in-home healthcare provider, remodeling areas like stairs or bathtubs to safely meet your parents' needs or a simple daily check-in, having an idea of what comes next is beneficial! Don't plan on having it happen the same day as your initial discussion, but working on what comes next for aging in place is the natural progression. 
This blog is part of our Aging in Place series. Learn more about how to navigate aging at home with our main post or explore more in-depth with blogs like this!
Our Walk-In Baths are made with safety in mind.
Contact Us