In-Home Alternatives to Assisted Living
Aging is an inevitable part of life, but there's a lot that most people don't know about how to make aging a comfortable experience both for the elderly and the people who love them. Accepting that help is likely a necessity, as part of getting older is one thing, but knowing what options are available is another. 
Most people know about nursing homes and assisted living, but what else is out there? We'll cover some in-home alternatives for assisted living below.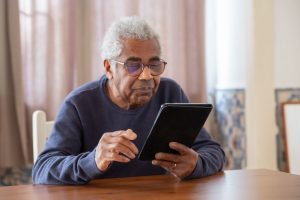 What is the Difference Between Assisted Living and Nursing Homes? 
When it comes to elder care facilities, it may seem simplest to lump them all together. However, there's a significant difference between the options available in terms of cost and services, and that may make a difference in how you choose to proceed. Cost alone is one huge factor that may make a difference, with nursing homes costing $105,850 and assisted living facilities costing $51,600 per year on average. Let's lay out what you can expect from assisted living facilities and nursing homes.
Assisted Living Facility
What an assisted living facility does is largely determined by what state it's in. Though the exact definition may vary, overall you can expect an assisted living facility to provide help with daily living. That may include assisting with trips to the grocery store or doctor's office and everyday activities like housekeeping or personal care. It isn't considered independent living since residents live in on-site apartments or suites, but it's a good option between in-home care and nursing homes.
Nursing Homes
Nursing homes are what most people think of when they imagine elder care. These facilities are designed to provide robust support, with round-the-clock medical or memory care available if needed. This option is good for those who can no longer live independently and need help with most tasks, but it does have a more clinical feel due to the robust medical presence.
In-Home Alternatives for Senior Care
If your loved one is capable of living independently with daily support, there are plenty of options to make living in their own home a viable option. 
Medical Alert Systems
One concern with independent living is not having anyone available to help in the event of an emergency. Medical alert systems help ease that concern. Often a wearable accessory like a necklace or bracelet, these systems give seniors an easy way to contact medical help if they need it. Some are covered by Medicare, so speak with your doctor to determine if that is a good option for you. 
Walk-In Tubs
A walk-in tub allows for easy daily bathing, empowering seniors with independence and dignity. With handrails and low step-in clearance, walk-in tubs are designed to bring peace of mind to the bathing process. It's a great accommodation to help seniors help themselves.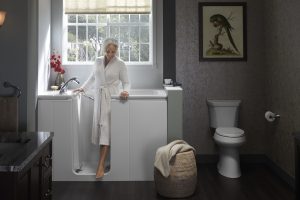 Adult Daycares
Daycares are a great intermediary step between assisted living and totally independent living. These offer seniors a structured opportunity to socialize with other seniors and provide medical assistance during the day. This is a good option to allow for family members who don't want to leave their loved one alone during the day or just to give seniors a chance to spend time with others. 
Indoor Stairlifts
Many homes don't come with elevators installed. If your home has two stories and you don't want to totally renovate, an indoor stairlift is a good compromise. This installs right over existing staircases, giving seniors a convenient way to access multiple floors of their home.
Explore All Your Options
Don't just assume a nursing home or assisted living facility are the best or only options out there for your loved ones! Depending on their health, mobility and wellbeing, the home they currently live in can work well with a few adjustments. Many seniors prefer to live in their own homes, so exploring any and all options available for elder care is worth it if that's within reach.
Explore your in-home options with a free quote.
Contact Us