How to Celebrate Healthy Aging Month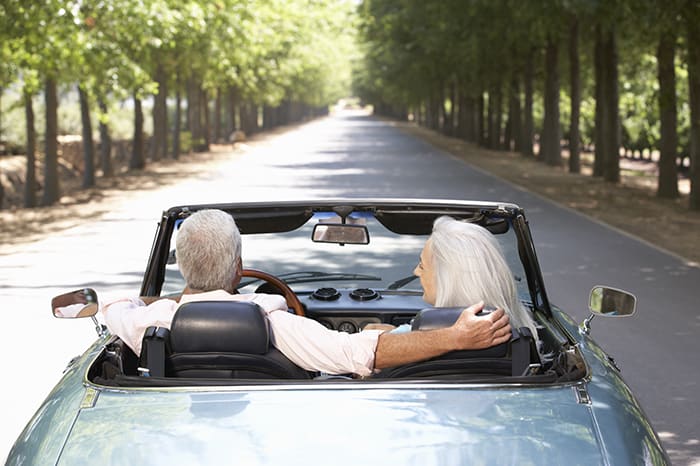 September is Healthy Aging® Month, an annual observance dedicated to promoting the pos­i­tive aspects of grow­ing older and taking per­sonal respon­si­bil­ity for one's health. According to its creator Carolyn Worthington, this event "provides inspiration and practical ideas for adults, ages 50-plus, to improve their physical, mental, social and financial well-being."
At Kohler, we encourage healthy aging through our philosophy of gracious living. This concept, which is centered on self-fulfillment and mindfulness, helps you to continuously find joy in life at every age.
Let this Healthy Aging® Month inspire you to practice meaningful activities that promote health and wellness. Learn 5 ways you can celebrate below.
Stay Fit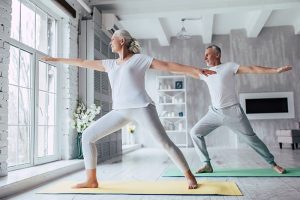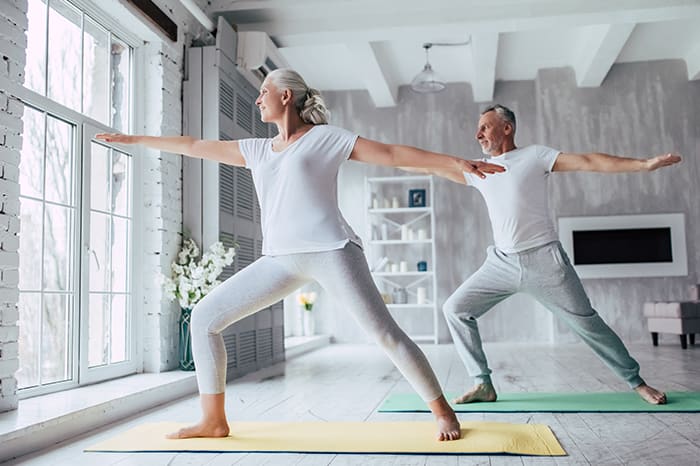 Seek those feel-good endorphins. The National Institute on Aging encourages older adults to build physical activity into their daily routine to reap both the physical and mental health benefits. Starting an exercise routine can help you strengthen muscles, reduce your risk of disease and improve your sleep quality. It's also fantastic for your mind, mood and memory, helping you to feel more energized and less stressed. Talk with your healthcare provider before jumping into an exercise program so you can ease in safely. What activity will get you moving?
Stay Adventurous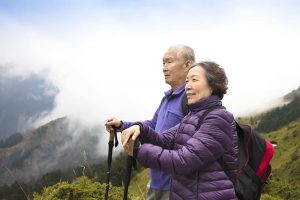 Live outside your comfort zone. There's always a new adventure waiting for you, whether it's right in your backyard or a dot on the map. Take up a new hobby or explore a foreign place. When you pursue lifelong learning, you'll keep your mind stimulated, challenged, and fully engaged. You'll develop a newfound sense of personal empowerment and increased confidence, proving you're just getting started. What's your next adventure?
Stay Thrifty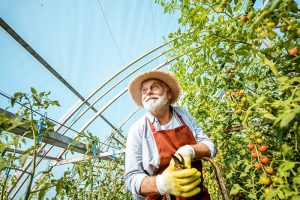 Secure your financial future. Whether you're retired or working towards that milestone, how you manage your finances today will greatly affect your lifestyle tomorrow. Creating a savings plan that's flexible enough to change as you grow older can help you prepare for unexpected life changes. A successful retirement looks different to everyone, but achieving later-life financial security is a major part of it. What are your financial goals?
Stay Connected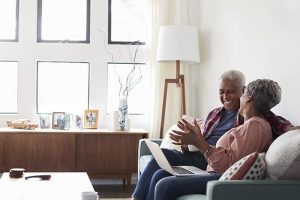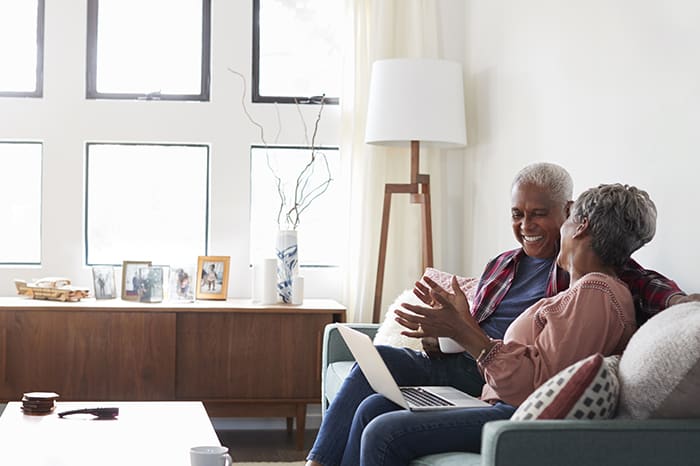 Check your social calendar. While you don't need to become a social butterfly, it's important to mental health and wellbeing to build a rich social network. According to a Harvard Medical School study, social connectedness is key to healthy aging because it helps you stay engaged and involved in your community. Make an effort to reach out to others daily: reconnect with those you've lost touch with; volunteer for a cause you're passionate about; or join a social club to meet new friends. Who will you connect with next?
Stay Independent
Live on your own terms. Although you may experience more limited mobility as you grow older, it shouldn't stop you from doing what you love in a place you love. Living independently in your home and your community through your golden years allows you to age gracefully. A KOHLER® Walk-In Bath delivers a spa-like experience while offering safety features to make remaining in your home possible. Is a walk-in tub right for you?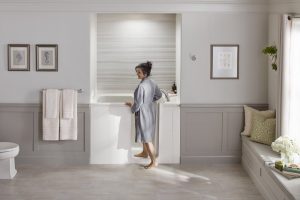 Our Walk-In Bath helps you maintain your active lifestyle for years to come. The 3-inch safe step-in makes it exceptionally easy to enter and exit the tub, and the hydrotherapy jets help to soothe your aches and pains away. Beyond its safety and comfort features, the KOHLER Walk-In Bath offers many design options for a truly custom bathing experience.
Start Healthy Aging® Month off right when you schedule your free consultation today.