Design a Luxury Bath Space that Fits Your Needs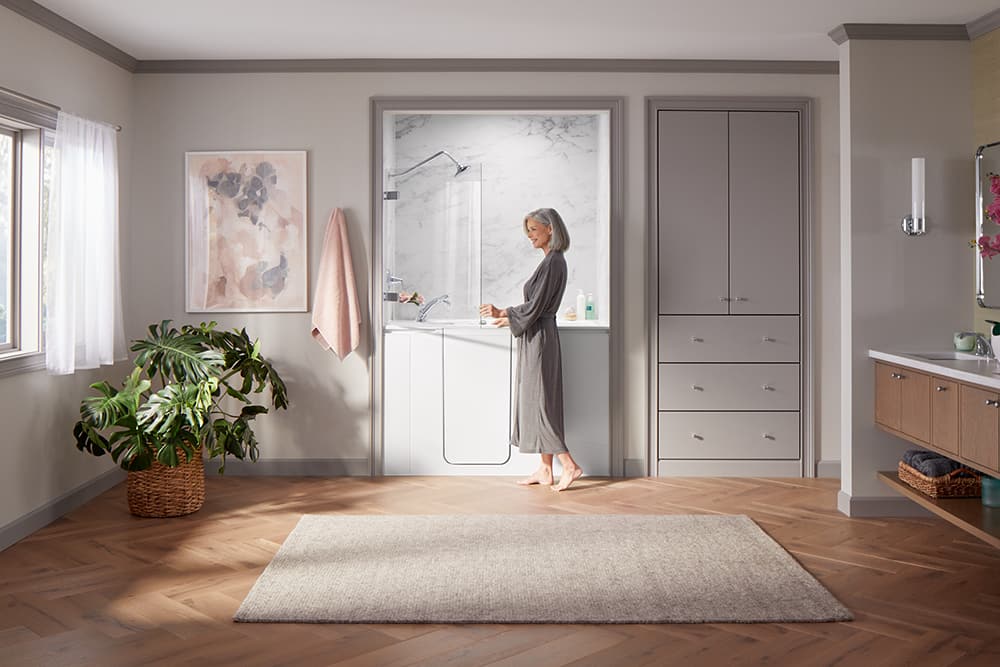 Safety, comfort and aesthetics are all elements that play into designing your perfect bath space. From a low-step entry to hydrotherapy jets, here are some of the most important features to keep in mind when shopping for a new bath.
Consider Safety Elements First
When purchasing a bath that's both accessible and safe, consider a secure entry with reliable handrails and comfy seating. To truly enjoy your bathing experience, you should feel supported in every way.
Low-Step Entry
A low-step entry ensures minimal effort to step into your own personal oasis. Look for low entries that enable effortless, accessible bathing to ensure that your first step is one that's safe.
Grab Bars & Handrails
Safety always comes first, which is why handrails and grab bars are great additions to any bath. Entering and exiting your bath should be trouble-free, so opting for built-in grab features adds stability and security.
Add in Comfort Features
When shopping for a new bath, there are many options for designing an experience that's perfectly tailored to your wants and needs. Whirlpool jets, heated backrests and handheld showers are some of our favorite comfort features.
Hydrotherapy Jets for Spa-Like Treatment
At the end of the day, you deserve to treat yourself. Creating an at-home spa experience is easy with built-in whirlpool or air jets.
Whirlpool jets create jets of water to provide a targeted massage, while air jets use air to create thousands of tiny bubbles for an immersive massage experience.
Handheld Shower for Easy Cleaning
Multifunctional handshowers with various spray settings make bathing a breeze. Gentle settings are great for those with sensitive skin, while targeted sprays provide a powerful, isolated massage. Look for handshowers that are lightweight, flexible and adjustable.
Complete the Look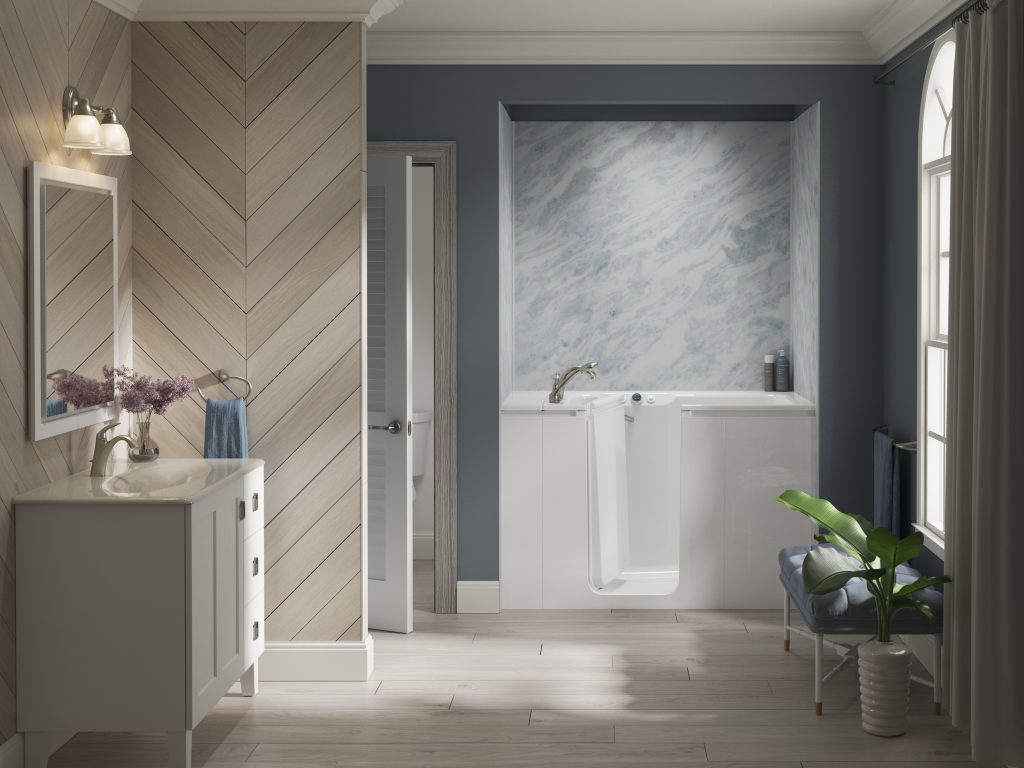 The perfect space for you is one that reflects your personal style. Enhancing your bath space is easy with bath walls, shower packages and hardware.
Bath Walls
Whether you want a transitional design or something a little more eclectic, bath walls effortlessly dress up any bathroom space. Find walls made of durable material so you can enjoy your bath for years to come. By incorporating your favorite colors, textures and patterns, you can express your personal style in your bath space.
Shower Packages, Faucet Finishes and Bathtub Color
It's easy to get lost in the countless finishes, colors and add-on features for your bath. While shopping, you may also find shower options available for purchase. These will usually include customization options for the showerhead design and finish, faucet finish and tub colors, which help in creating a cohesive design for your bath space.