5-Minute to All-Day Self-Care Tips For Bath Lovers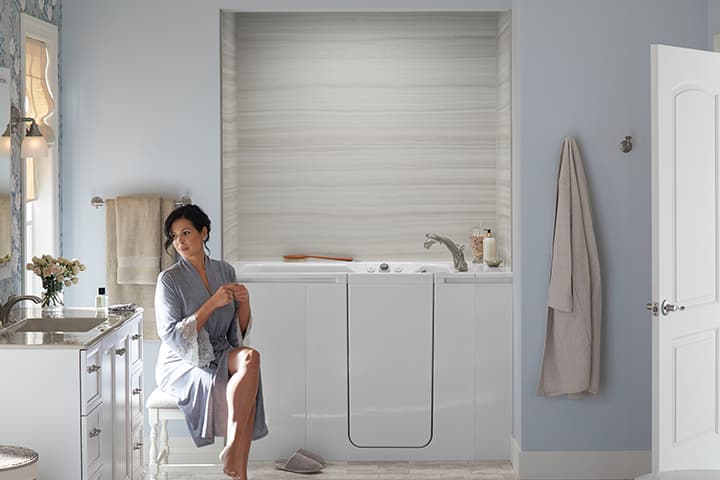 Carving out "me time" is a must whether your day is jam-packed or full of leisure. Baths are a great self-care experience because the solitude gives you an opportunity to recharge your mind and body. This brief respite provides the boost you need for whatever is next.
For days when you have just minutes to spare to days when you have nothing but time, the bath time rituals below can help you maximize on "me time." Pamper yourself on your schedule, and try our favorite products from the KOHLER® Collection to make the experience even better.
5-Minute Refresh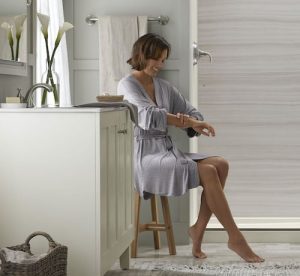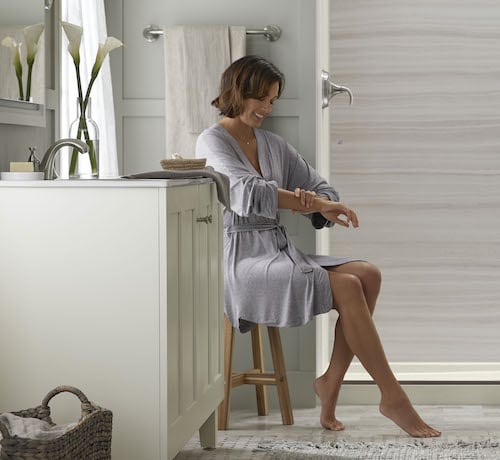 If you're in a major hurry with just minutes to spare, a quick pick-me-up can save the day. Apply moisturizing body lotion to hydrate your skin so it's soft to the touch. Then spritz a little body spray to add a light and breezy scent for a refreshing feel. You'll be rejuvenated in no time.
We recommend the Kohler Waters Spa Body Lotion & Body Spray.
30-Minute Energizer
Find yourself with half an hour until your next activity? Take a quick, warm bath or shower to relieve tension and stress. Cleanse with a body wash that moisturizes the skin as it removes the residue of the day. Once out of the tub, rub in a soothing body lotion to nourish your skin and finish with a light body spray. Delight in feeling clean and re-energized to face the day.
We recommend the Kohler Waters Spa Body Wash.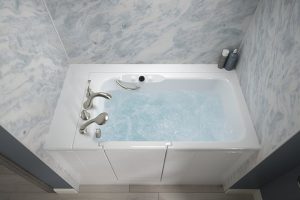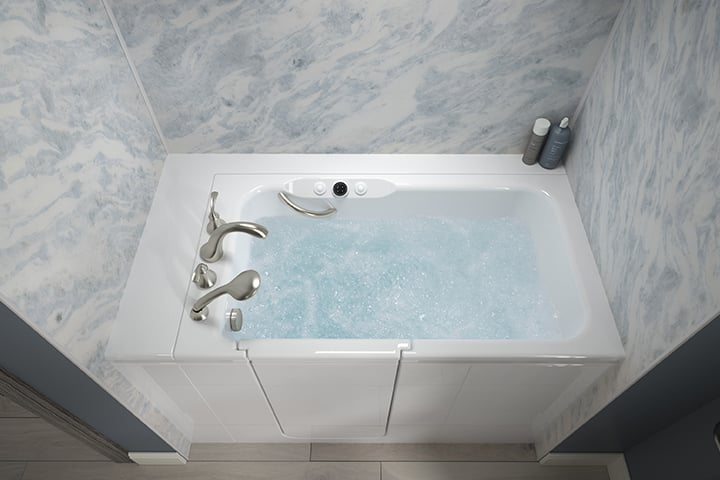 1-Hour Glow-Up
An uninterrupted extra hour in your schedule is perfect for soaking in a warm, soothing bath. Then, exfoliate with a hydrating scrub that removes dead skin cells to leave your skin soft, smooth and hydrated. Doing this regularly helps your skin absorb moisture so your body wash and body lotion soak in easier. And don't forget a light mist of body spray for a hint of fragrance. You'll look and feel radiant for hours afterward.
We recommend the Kohler Waters Spa Exfoliating Cleanser.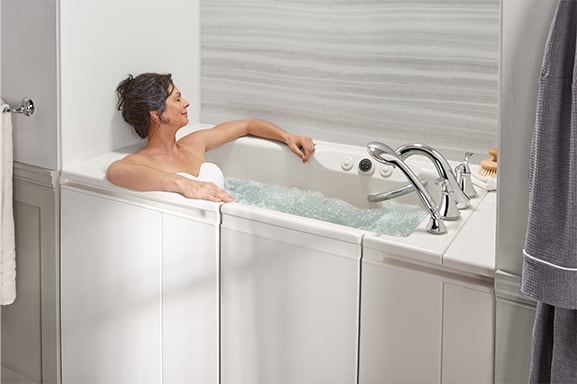 Ultimate Spa Day
When your schedule is wide open, recreate a spa day at home. It's easy with the KOHLER® Walk-In Bath. Recline against the Bask® heated backrest to stay warm and comfortable while the bath fills up. For added health benefits, add Epsom salt in the water to help relieve muscle soreness and reduce stress. Also, strategically target pain points with the hydrotherapy whirlpool jets, which deliver a powerful massage to your back, legs and feet. When you're finished relaxing, complete your bath routine using a sugar scrub and body wash. Keep the lavish treatment going by wrapping yourself in a fluffy bath towel. For the final spa-like touch, apply body lotion and body spray for soft, silky skin. You'll reach that blissful state you've always dreamed of.
We recommend KOHLER® Turkish Bath Linens.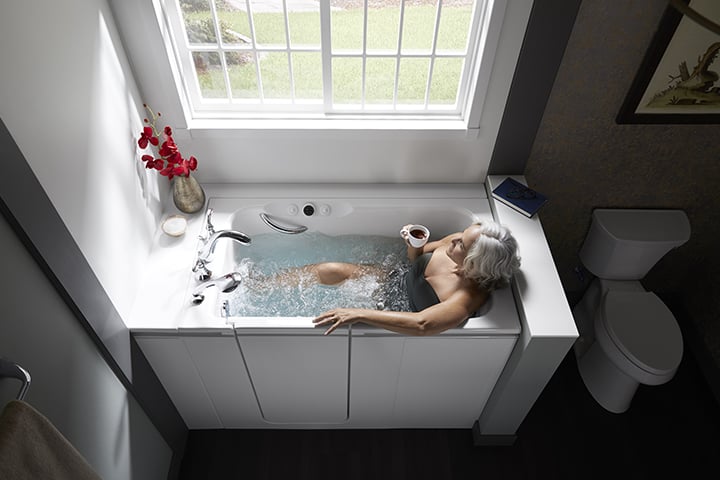 Practice Self-Care Bath Rituals At Home
Make the most of your time at home by turning your bath into a sacred wellness ritual. From a quick fix to an all-day affair, "me time" can be however long you can spare. The KOHLER Walk-In Bath will help you elevate the experience and achieve true relaxation.
"Me Time" Awaits. Schedule Your Free Quote Today.
Contact Us