Accent Your Walk-In Tub With New Stone-Inspired Bath Walls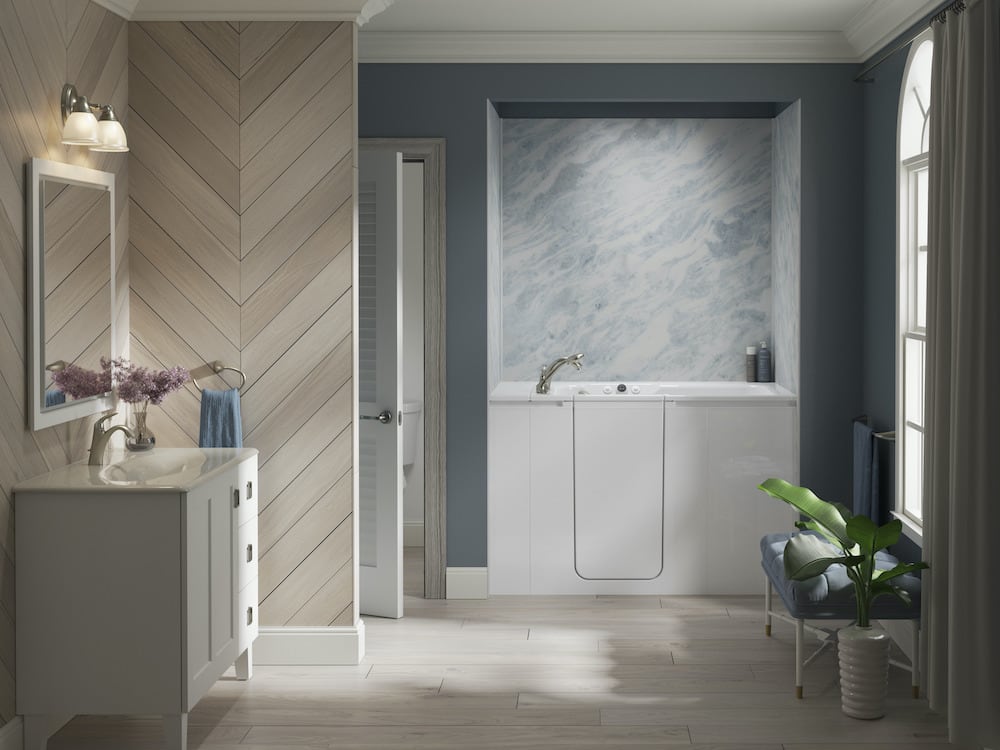 Personalizing your KOHLER® Walk-In Bath just got easier! Kohler's industry-leading designers handpicked two new LuxStone® bath walls to add to the collection, broadening your choice of color and patterns to customize your bath.
Our newest arrivals, Bluette and Calacatta, create the upscale look of natural stone without the high maintenance. Whether you love the bold hue of Bluette or the classic elegance of Calacatta, these walls add visual interest to your bath space. Coordinate your bath color and faucet finish to complete the look.
The distinctive appearance of Bluette and Calacatta give you exciting new options to style your walk-in bath. Discover which wall design suits your taste and personality best.
Bold Bluette
Inspired by the Brazilian stone Cintilante Bluette, this two-toned wall adds elements of drama and playfulness into your bath space. The striations of blue and white capture the mesmerizing motion of rolling waves for a youthful yet sophisticated appearance. 
Bluette coordinates beautifully with the Polished Chrome faucet, which brings out silver tones that make your space glint and glisten for an enchanting escape to your private oasis.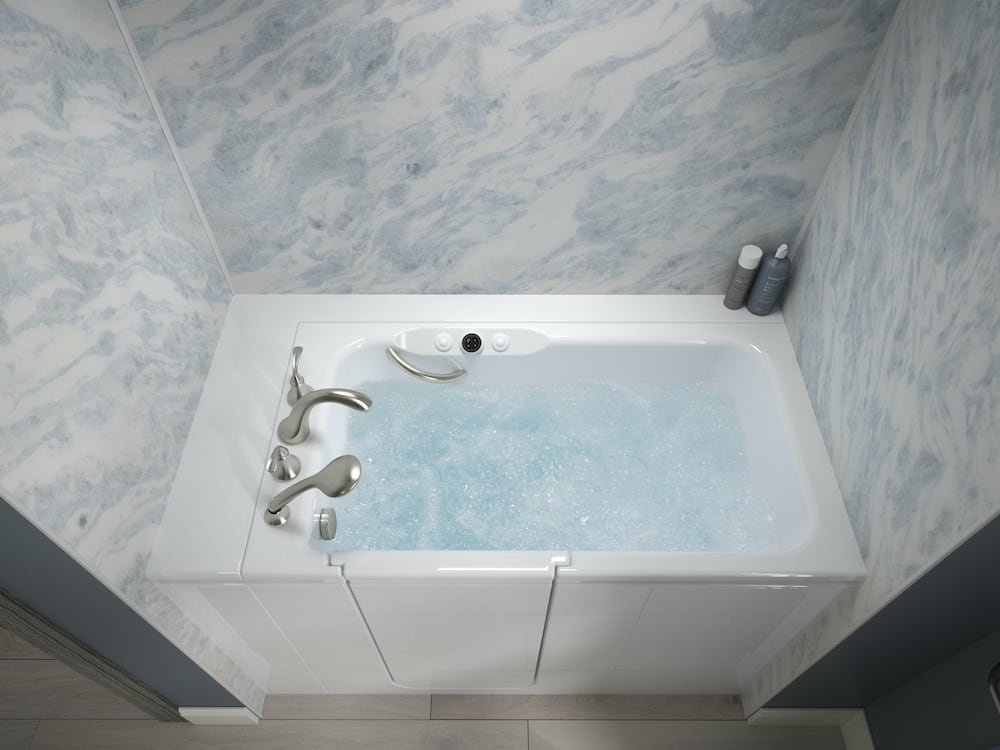 Classic Calacatta
Named after the famed Italian stone, Calacatta brings timeless style to your bathroom. The dramatic gray striations sprawl across the energizing white stone to create a luxurious look and feel.
For added warmth to your space, the Vibrant® Brushed Nickel faucet complements the cool gray veins and stark white stone. Incorporate neutral accessories to create a soothing atmosphere where you can soak and relax in your KOHLER Walk-In Bath after a long day.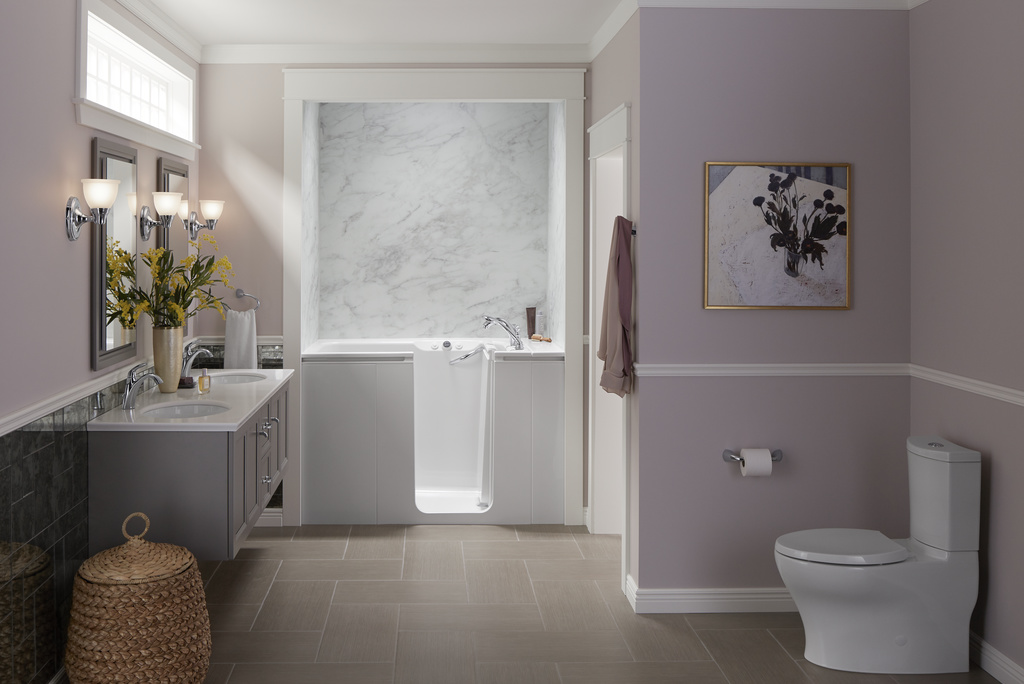 Dress Up Your Bath Space
Bring style and color to your bathing experience with LuxStone bath walls. From classic solids to eye-catching patterns and textures like Bluette and Calacatta, your bathroom can express your personal taste and style. Complete the look with our design ideas.
Start designing your walk-in bath today.
Contact Us