Proudly Installing New York City, NY Walk-In Tubs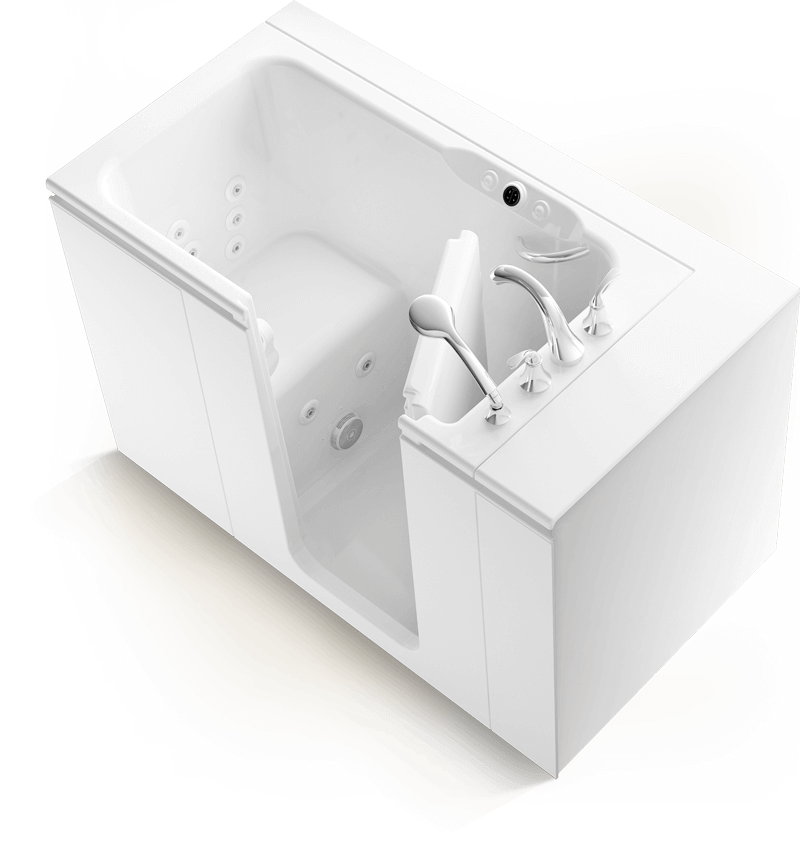 Dedicated to fast and courteous bathroom remodeling
Vetted and Kohler-trained, your New York City, NY walk-in tub partner can complete installation in as little as one day. They'll carefully remove and dispose of your old tub, fit your new tub in its exact space, set up all the necessary electrical wiring and plumbing and then test all the features so your walk-in tub is ready to use. Your Kohler-certified installation specialists will answer all your questions and ensure the entire experience is stress-free.
Expand to see

Service Areas
*Currently, we cannot provide service outside of Long Island (Manhattan/Bronx/Staten Island/Westchester Co). Please check back later for coverage updates.
Learn More About New York City, NY Walk In Tubs
Walk In Tub Customer Reviews
Whirlpools Soothe Injuries

"I am a disabled vet. I have had 11 operations on my back and 3 on my head. I love the whirlpool and the pulsations."

- Charles T.,

Rochester, NY

Hydrotherapy Jets Energized Wife

"I was satisfied that my wife was able to take a bath on the first day. She is ill, and the jets made her more alert and alive. I think it has added time to her life. They have a wonderful product! I can't say enough about the people at Kohler!"

- Philip M. Sr.,

Locust Valley, NY

Easily Accessible and Fast draining

"I am most satisfied with the ease of getting in and out, and the speed that it drains."

- Daniel W.,

Scarsdale, NY

Courteous and Efficient Installers

"I am most satisfied with how courteous they were. The installers were efficient, clean, and fast."

- Susan G.,

North Valley Stream, NY

Lifetime Limited Warranty Gives Peace of Mind

"We like the lifetime warranty and that gives us peace of mind. I think the warranty was a really big factor in us saying yes. There's an overall joy in sitting in it and using it."

- Joe C.,

Lake Katrine, NY

Walk-In Tub Improves Safety

"I feel safer in it. I should have gotten one ten years ago! Thanks very much."

- Louis F.,

North Tonawanda, NY
Why You Should Choose A Kohler Partner In New York City, NY
Provide attentive customer service
Offer industry-leading warranty backed by Kohler Co.
Kohler-trained walk-in tub installers
Minimum 1-year workmanship warranty
All Kohler-certified installation specialists pass rigorous background checks
Get All Your Questions Answered
We compiled all of the commonly asked questions about the KOHLER® Walk-In Bath in one convenient place. Find out more about price, installation, and features.
Read Faqs