Why Can't I Get A Walk-In Bathtub Quote Online?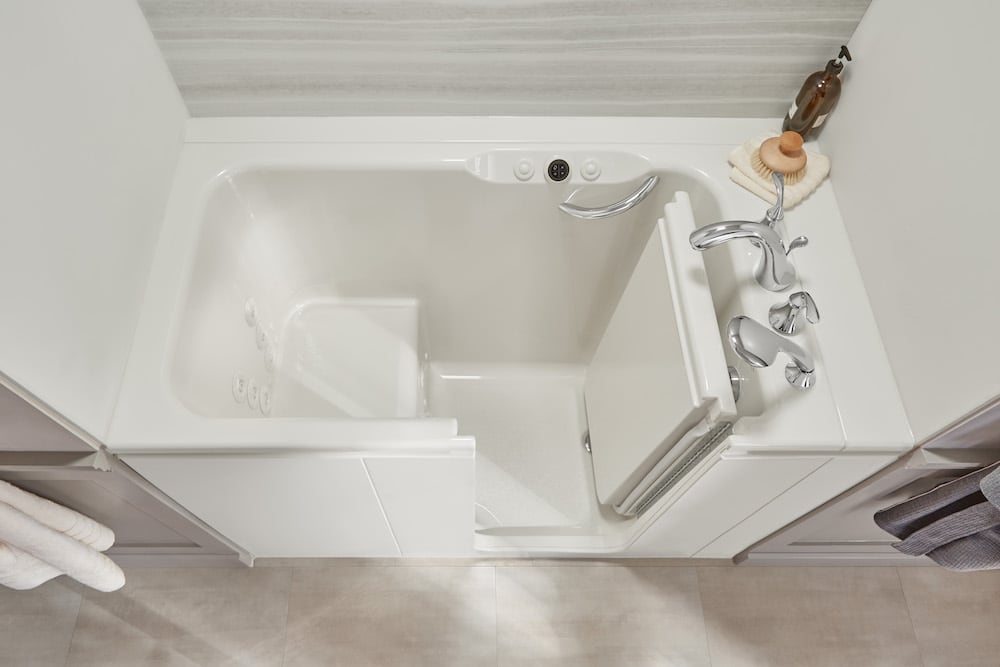 Your KOHLER® Walk-In Bath is custom, so your quote is too! We don't give you ballpark estimates because we believe it's better to provide one, all-encompassing price that's tailored for you. This way, you'll know the exact cost of your walk-in tub down to the penny. 
We understand just how frustrating it can be when companies advertise one price but fail to disclose additional or hidden costs. That's why Kohler designed the Walk-In Bath Price Promise: We promise the price you are quoted is the price you pay. No surprise fees on installation day, ever. For more details on how the total cost of a walk-in bath is calculated, explore our Price Guide.
Read on to learn about our comprehensive quote process and how our Price Promise sets us apart.
KOHLER'S IN-HOME QUOTE PROCESS 
Like with any bathroom remodeling project, there are many factors that go into calculating the total price of a walk-in bathtub. This makes seeing the bathroom first-hand necessary before a quote can be given.
Because every bathroom is unique, it's unfair to provide a one-size-fits-all estimate over the phone or online. That's why Kohler tailors the price you pay to your space alone.
When companies give you a quote without seeing your bathroom first, the estimate is often misleading because it doesn't truly capture the total cost of a walk-in bathtub, including installation and labor costs that are dependent upon your space. 
But Kohler is different. We believe in complete transparency upfront. We take the time to evaluate your bathroom space to give you the most accurate price so there are no surprises.
During your free consultation, a Kohler specialist will take the measurements of your current tub to determine the fit and size of your new walk‑in tub. Using a comprehensive 35-point checklist, the specialist will assess your plumbing, electrical connections and bathroom layout. Once completed, you'll receive your custom quote.
This one price includes everything—the walk-in bath, the total cost of installation, any add-on design options and the disposal of your old bathtub. And we'll even honor your quote for a year.
Watch the video below to learn more about the Kohler Price Promise.
To recap, here are all the perks that come with our Price Promise:
Receive a definitive quote
No surprise fees or hidden costs
Customized bath for your needs
Remove and dispose of your old bath for free
Protected by our Limited Lifetime Warranty for your peace of mind
With our Price Promise, you can enjoy full transparency. Knowing the exact cost of your walk-in tub with complete certainty gives you total control. And with financing and special offers, the cost of a walk‑in bath has never been more affordable. 
Request a free-in home consultation at (800) 707-5276 to receive your custom quote.