How to Design Your Walk-In Tub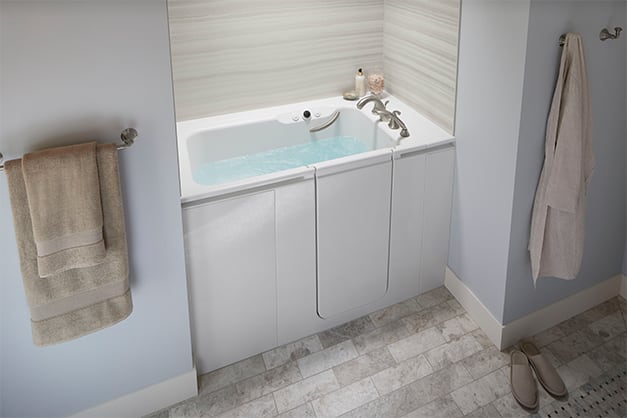 Designing your very own walk-in tub is having the power to create a personal oasis of well-being in your very own home. The KOHLER® Walk-In Bath gives you a place where you can feel safe, rejuvenated and relaxed without sacrificing the design of your bathroom.
We carry a variety of style options that come together to give you a walk-in tub that perfectly suits you. From bath colors and wall designs to faucets and accessories, tailor the look you envision in just three simple steps.
1. Customize Your Bath Walls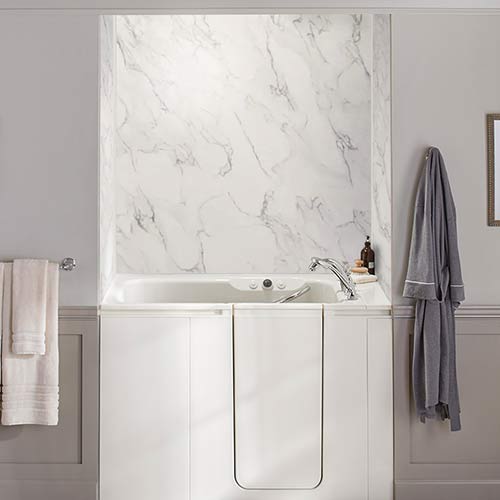 Bring color, texture and pattern to your bathroom with KOHLER's beautiful variety of LuxStone® bath walls. From traditional shades to sophisticated textures, these walls are designed to blend seamlessly with your walk-in tub while enhancing the overall look and feel of your bathroom. Our wall options are made of engineered stone material so your walk-in tub is not only stylish but also durable and low-maintenance.
2. Select Your Bath Color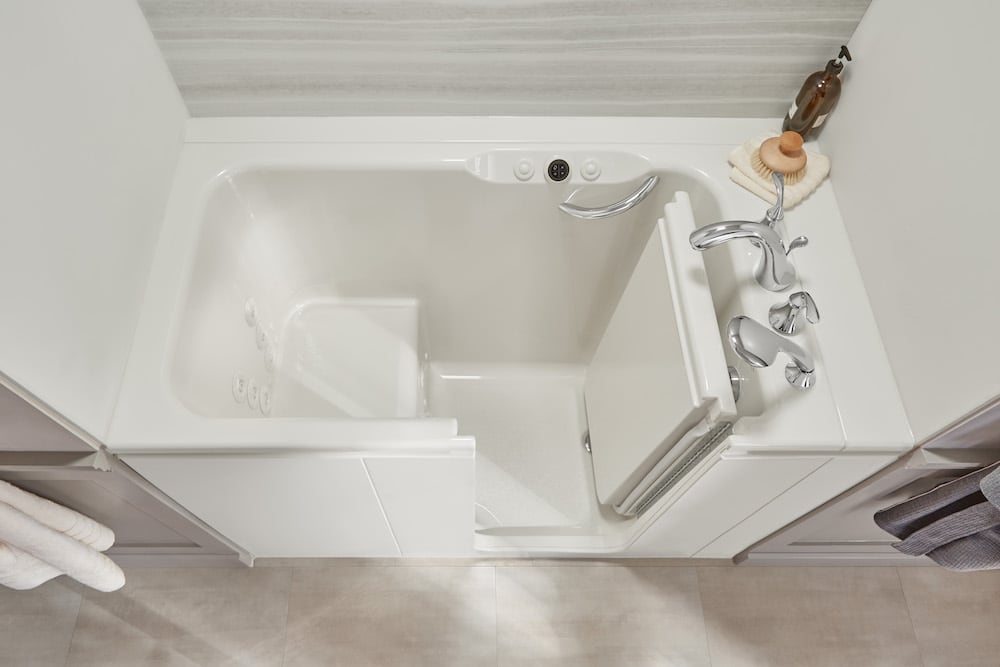 Whatever your bathroom style may be, the Walk-In Bath is crafted to complement your space. We offer both sleek and traditional options to ensure your new walk-in tub coordinates with your bathroom design. Our baths are offered in White (clean and crisp, perfect for any style) and Biscuit (a classic, creamy shade with just a hint of yellow) to accomplish the final look you envision.
3. Choose Your Faucet Finish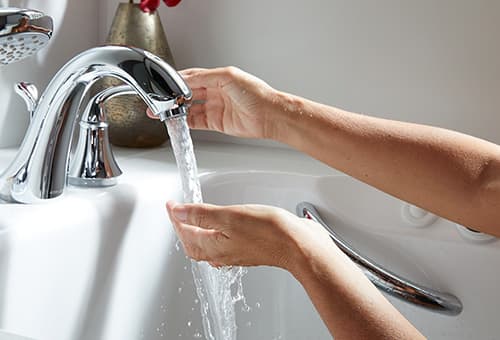 When it comes to outfitting a bathroom, the hardware is essential. Accessorize your new walk-in tub with our refined faucet options—Vibrant® Brushed Nickel or Polished Chrome. Enjoy accessibility and style by completing the look of your walk-in tub with the industry's finest finishes.
Customize Your Walk-In Bath Design
When it comes to relaxation, few things compare to soaking in a warm bath, especially one that was customized to fit your style and bathing needs.
Speak with one of our specialists today to schedule your free in-home quote and begin your bathroom transformation with a KOHLER Walk-In Bath.