Does Medicaid Pay for Walk-In Tubs?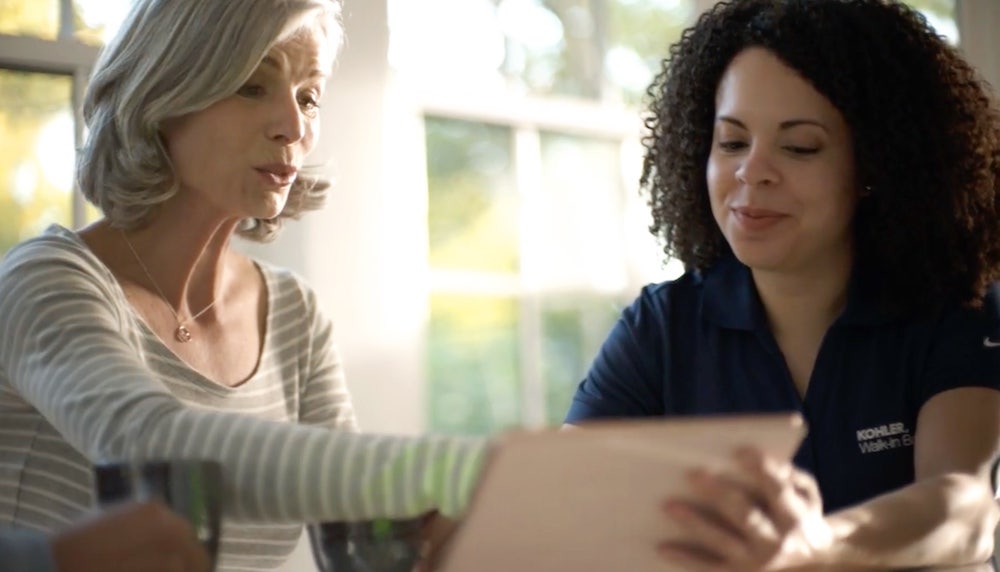 Medicaid is a public health insurance program for people with low income and is more likely to pay for your new walk-in tub than Medicare. However, Medicaid is a joint federal-state program so the benefits and coverage for specific services vary widely from state to state.
Learn more about what Medicaid covers and if you may qualify for financial assistance through another program or grant.
Does Medicaid Differ by State?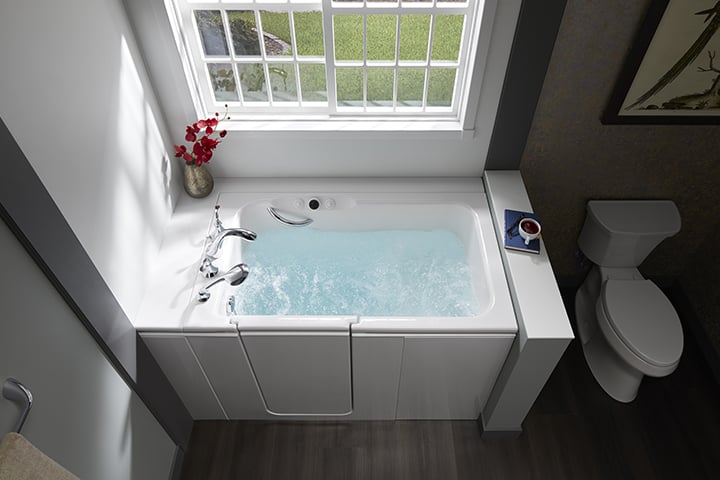 Yes, each state offers several Medicaid programs with their own set of rules for eligibility and benefits. As a result, some states may cover the cost of a medically necessary walk-in bathtub as durable medical equipment, assistive technology, home modifications or environmental accessibility adaptations.
To determine if your state's Medicaid program will pay for a walk-in tub, contact the Center for Medicaid and CHIP Services (CMCS) or check out this list of state-specific Medicaid options.
What Are Home and Community-Based Services Waiver Programs?
Most states have a Medicaid program for home and community-based services (HCBS) to help elderly or disabled individuals age in place. Each state has different Medicaid HCBS waivers, which may pay for specialized medical equipment and environmental accessibility modifications such as a walk-in bath.
For example, Colorado offers an Elderly, Blind and Disabled Persons Waiver that helps cover home modifications so older adults, blind or physically disabled persons can safely stay in their own homes. When deemed medically necessary, waiver recipients can use the funds to purchase and install a walk-in tub.
Contact your state's Medicaid office for more information about coverage and waiver options. You can also explore this list of Medicaid waivers by state.
Other Financial Assistance Options
If you do not qualify for Medicaid or are denied coverage for a walk-in tub, you could receive one through a different federal or state program or grant. Here are the most popular options:
Medicare: Medicare does not usually pay for a walk-in bath since the tub is not considered "durable medical equipment." However, Medicare Advantage (MA) plans, or Plan C, may cover one. Learn more about this program in our Medicare blog.
Rural Repair and Rehabilitation Loans and Grants for Seniors: Offered by the U.S. Department of Agriculture, this grant covers home repairs, improvements or modifications (including the cost of a walk-in tub) for low-income seniors in rural areas. Learn more about this USDA grant.
Financing Plans for Walk-In Tubs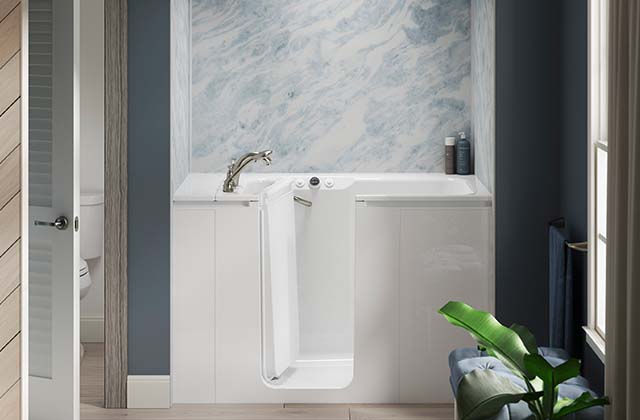 If Medicaid will pay for none of or only part of your walk-in tub, KOHLER can help. We offer affordable financing to help you install your dream bath sooner. Plus, check out our monthly offers for additional savings.
Interested in how we determine the total cost of the KOHLER® Walk-In Bath? Explore our Price Guide to get answers to frequently asked pricing questions.
Ready to Enjoy a Safe, Spa-Like Bathing Experience?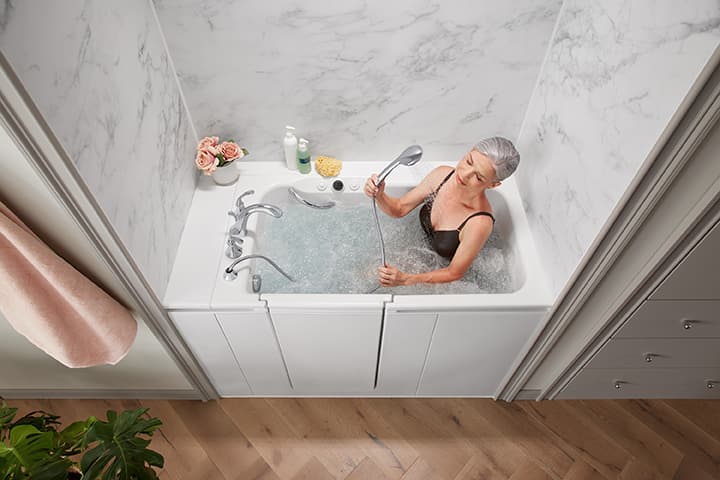 The KOHLER Walk-In Bath gives you the opportunity to bathe independently and comfortably in the home you love. Make your bath a soothing retreat with an ultra-low step-in, invigorating hydrotherapy, and a heated backrest.
Contact the individual programs and departments to see if you may qualify to receive financial assistance for a walk-in tub. You can also call us or fill out the form below to speak with your local KOHLER Authorized Dealer for more information.